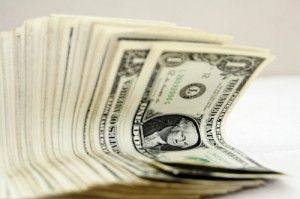 BW
According to the Bureau of Labor Statistics (BLS), roughly 20 million American women are considered to be part of the "sandwich generation." These are women who are sandwiched between the responsibilities of taking care of their dependent children and also of one or more of their parents. While a multi-generational household may not be a new concept, it is one that can cause a financial strain if certain issues are not addressed.
"Those who are part of the sandwich generation have a lot of stress and responsibility on their shoulders," explains Bernie Wolfe, a CERTIFIED FINANCIAL PLANNER Professional and founder of Bernard R. Wolfe & Associates, Inc., a company that specializes in offering wealth management strategies. "It's important that these individuals take care of some important issues in order to manage and even thrive during this period."
The BLS also reports that the average sandwich-generation woman falls mostly between the ages of 45-56, and spends $10,000 per year and 1,350 hours caring for the others. Here are 5 tips for helping the sandwich generation get by:
1. Get support. Getting emotional support from others experiencing the same thing can be helpful for keeping the stress level down. It gives people a chance to share, discuss, and take comfort in knowing that they are not alone.
2. Start saving. This is especially important when it comes to such issues as saving for college tuition for child dependents. The sooner a college account is started, the better. It's never too early or too late to start an account to save for college tuition.
3. Research resources. There are many resources worth looking into that can help lighten the load financially. Whether it's assistance from the government, eldercare organizations, or student financial aid, they are all worth researching.
4. Remember yourself. Those who are part of the sandwich generation tend to put a lot of their energy into caring for everyone else, and forget themselves. It's a must that they take the time not only to care for their own health, but to ensure that they are financially stable and will be throughout the future.
5. Get help. Having the assistance of a professional financial planner can make all the difference in the "sandwiched person's" peace of mind. The financial planner can offer guidance for the person doing the care giving, as well as the parents being cared for, as they will likely have some sort of income and/or assets, as well.
"Taking these steps can help ensure that these people, who are mostly women, not only get by, but that they have a great quality of life," added Wolfe. "These are small steps that can add up to making a big difference."
Bernard R. Wolfe & Associates, Inc., has provided financial management strategies and investment services since 1981. They assist a wide range of private and corporate clients with everything from estate planning and investment to divorce planning. The company also offers expert women's financial planning services, led by Samantha Fraelich, a CERTIFIED FINANCIAL PLANNER Professional.
Bernard Wolfe
Bernard Wolfe