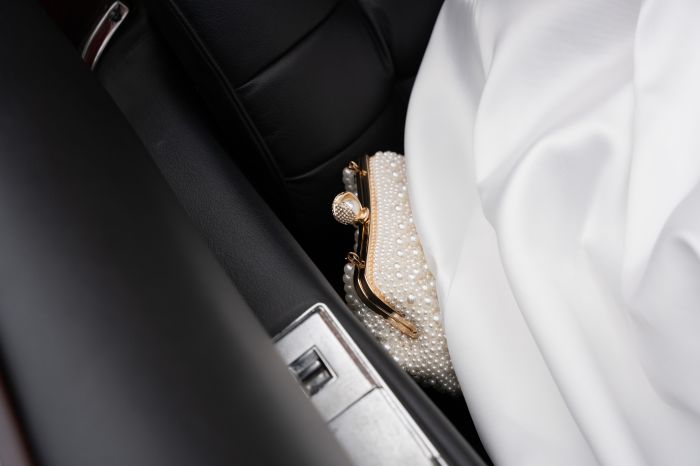 Unsplash
Wedding season is upon us, which means it's time to start thinking about all the little details that will make this celebration special. Whether you're the bride, a bridesmaid, or a guest, you want to make sure you have the perfect purse to hold your essentials.
From carrying your phone and lipstick to storing your tissues and emergency kit, a well-chosen purse can enhance your outfit, keep your items organized, and add a touch of elegance to your overall ensemble. However, with so many trendy wedding purses available on the market, it can be overwhelming to decide which one to choose. So, without further ado, here are five types of wedding purses that will add that extra oomph and glamour to your look!
1. The Classic Clutch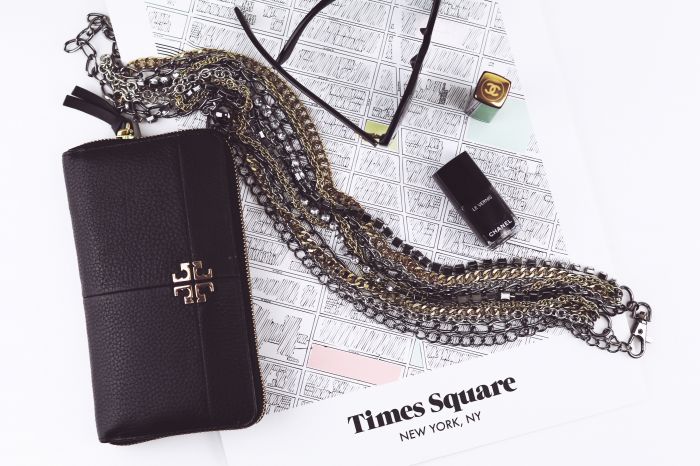 Nicola Styles/Unsplash
Let's start with the tried and true classic clutch. This timeless accessory is perfect for formal and black-tie wedding themes and can be paired with cocktail dresses, gowns, or even modern jumpsuits.When shopping for your clutch, look for one that is big enough to actually be useful but not so large that it overwhelms your outfit and is annoying to carry. Also, choose a purse with a secure closure, such as a magnetic snap or zipper, to prevent your items from falling out. Clutches come in a wide variety of designs and materials — from silver and shiny bridal clutches to a vegan clutch — so you can find one that matches your beautiful dress and personal taste. Whether you choose a beaded purse with a vintage feel or a sleek and modern envelope bag, a classic clutch is always a stylish choice. Tuck it under your arm while dancing the night away!
2. The Crossbody Bag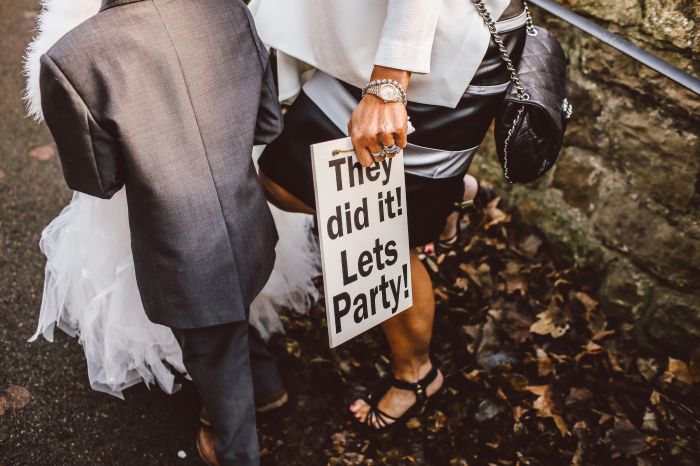 Thomas William/Unsplash
A crossbody bag can be a practical and stylish choice for a wedding outfit, especially if you'll be moving around a lot or dancing. Not only will you be able to dance all night long without worrying about where to put your purse, but you'll also be able to have your hands completely free. The range of crossbody styles make this purse a suitable option for everything from formal black-tie affairs to outdoor weddings with a beach or bohemian theme. It looks nice with maxi dresses, sun dresses, or even a skirt and blouse combo. Look for a small crossbody bag that is light and comfortable on your shoulder with an adjustable strap that you can wear at different lengths. A rattan or floral crossbody bag can provide a beachy look, while a black or beaded crossbody can add elegance.
3. The Wristlet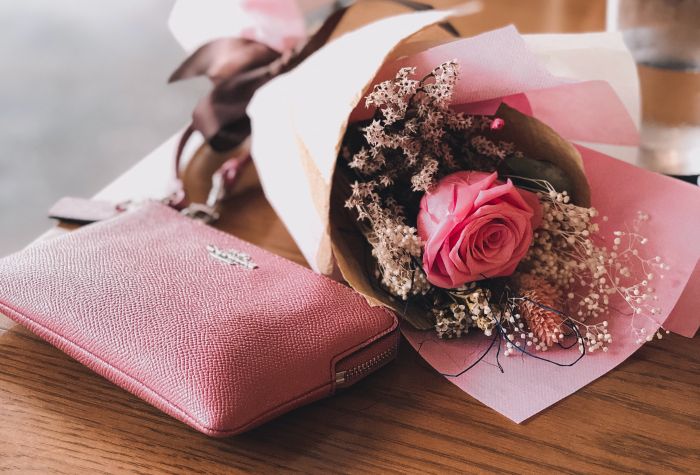 Shawn Ang/Unsplash
If you're looking for something a little more secure, the wristlet might be the way to go. This type of purse works well for mid-century modern or retro weddings, but can easily fit with outdoor weddings, depending on the material and the design of the bag.Similar to the clutch, a wristlet is a small purse you can carry in your hand or wear around your wrist, making it even easier to keep track of your purse. Make sure to choose a wristlet with a comfortable and sturdy strap that can be worn without slipping or digging in.Wristlets come in a variety of shapes and sizes, from sleek and simple to bedazzled and ornate. A wristlet with a bit of bling or color is a great way to add more flair to your look and tie your accessories together.
4. The Pouch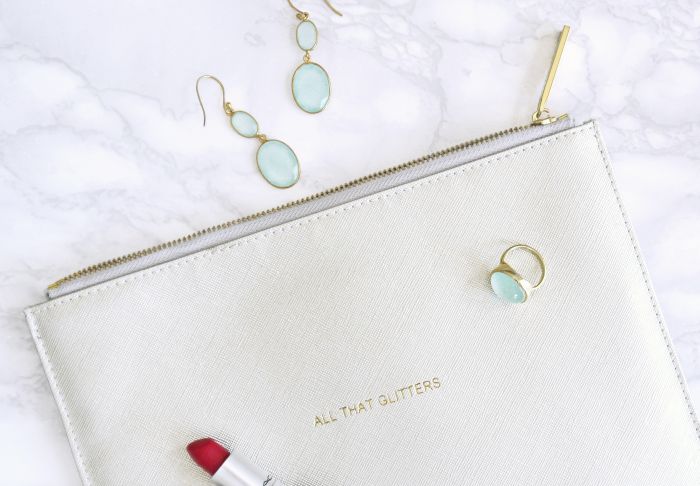 Eleni Koureas/Unsplash
If you don't need to carry much with you on the big day, a pouch might be just the thing. This style of purse is a great accessory for a courthouse wedding. Pouches are small and flat, so they're light to carry at the event and the reception. Plus, they're easy to slip into a pocket or tuck under your arm, so you can keep your hands free. Choose a pouch with a secure closure, like a clasp or drawstring, to keep your items safe. A purse with pearls, tulle, and/or sequins will heighten your outfit and add a vintage and classic flair to your wedding look.
5. The Backpack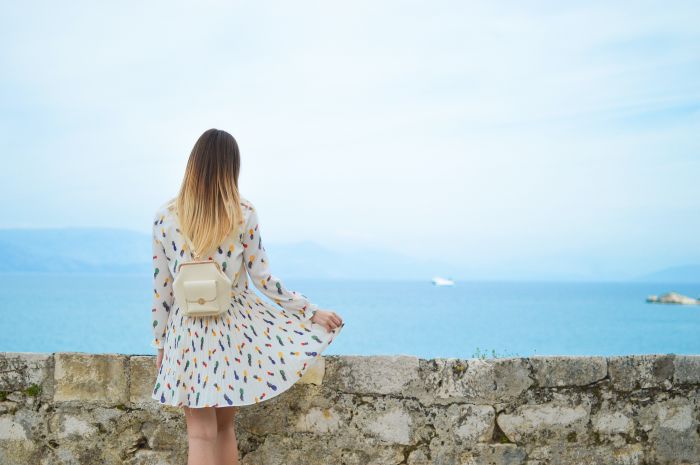 Tamara Bellis/Unsplash
Yes, you read that right – a backpack can be a stylish and practical choice for a wedding purse! If you're the type of person who likes to be prepared for anything, the backpack is your perfect wedding purse, especially for a destination wedding. These bags are large and roomy, with plenty of space to carry everything you might need on the wedding day as a guest, bridesmaid, or bride — from an extra pair of shoes and a wedding reception dress to an emergency sewing kit and make-up bag. Since a backpack naturally has a more laid-back vibe, you can be extra creative with this one. Personalize it with a bedazzled "BRIDE" written across it, your initials, or anything fun you want to turn into a keepsake. Be ready to go with one convenient bag while still looking chic.
Find a Purse That Fits Your Look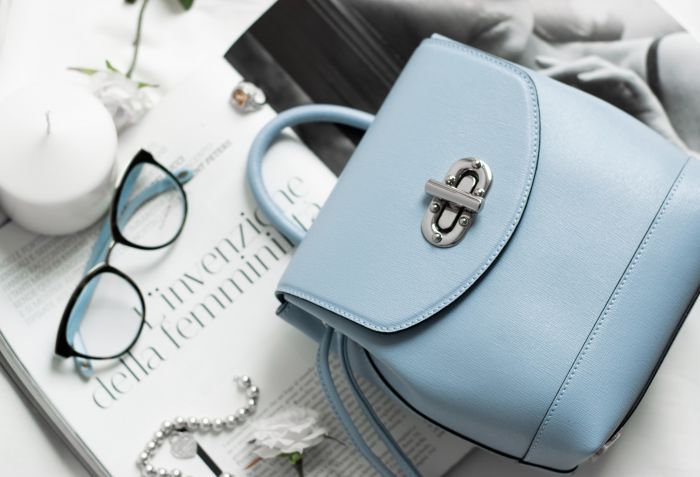 Nicola Styles/Unsplash
Choosing the right purse for a wedding is an important decision that can greatly enhance a guest's or bridesmaid's overall look and experience. From elegant clutches and dressy wristlets to practical pouches and versatile backpacks, there are plenty of options available for every taste, budget, and occasion. By considering factors such as style, color, material, size, and functionality, wedding guests, bridesmaids, and brides can easily find the perfect purse that complements their outfits and adds a touch of glamour to the celebration. Whether you're attending a formal black-tie affair, a rustic outdoor wedding, or a beach destination wedding, the right purse can make all the difference in creating a memorable and enjoyable experience.