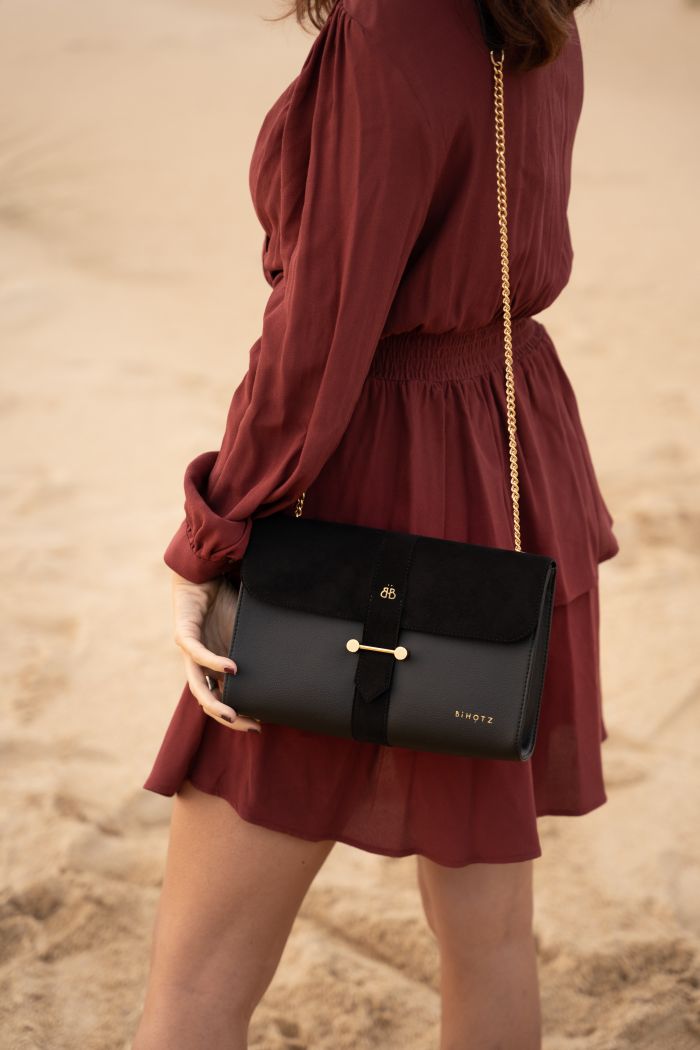 Unsplash
Planning your summer wedding attire is equal parts fun and nerve-racking. On the one hand, think about those trendy summer styles! But you also need to make sure that your outfit is comfortable enough to last all day—even if you're attending an outdoor ceremony in the sweltering summer heat.
Though your wedding outfit will rightfully get a lot of thought and attention, you can't forget about your handbag! The perfect wedding plus one, it takes your look to the next level and holds all of your essentials so you can dance the night away. Ready to get accessorizing? Check out our favorite six luxury purses for summer weddings.
1. Relaxed
When many of us picture the purses worn at weddings, small, structured bags are usually the first ones that come to mind. However, there's no better time or place to switch things up than a summer wedding. With the weather warm and venues heading outside, pairing outfits with modern handbags keeps things fresh and on-trend for the season. The relaxed structure makes hobo bags and totes timeless summer trends you need to try. Plus, you get to hold way more stuff with all of the space that you have!
2. A Pop of Color
Summer weddings are the perfect time to have fun with color. It doesn't matter if your outfit is simple and understated or if you're looking pretty in pink because colorful purses and handbags can work for every style. If you're wearing neutrals, the rainbow is yours for the choosing, especially if your shoes are neutral.
Don't give up on a colorful bag if you're already going to wear color! Try going for a monochromatic look, like a pretty turquoise or royal blue to go with a pastel blue dress. For something bold, you could go for a complementary color like a blue purse with a peach dress, or an analogous color like pastel yellow with yellow-green or green.
3. The Classic Clutch, with a Twist
Perhaps one of the most common purses for weddings is the clutch, loved by brides and guests alike. Perfectly petite and easy to carry, bridal clutches and classic-style clutches are just big enough to hold your essentials and sleek enough that it's not going to overpower your outfit.
Since you're heading to a summer wedding, you can't just carry any clutch, can you? A metallic or neutral foldover clutch is a style that fits a range of venues and dress codes, while a straw clutch matches the elegantly relaxed vibe of a beach wedding.
4. Hands-Free
Let's be honest: while you want to look stunning at a summer wedding, you also want to fully enjoy yourself. That means ensuring that you're comfortable—and ready to get up and dance to every song at the reception. No one wants to shift their bag from hand to hand, or shoulder to shoulder the entire night. A detachable crossbody gives you the flexibility to carry your bag as a clutch for the ceremony and keep your hands free for dancing and mingling later on.
Try a crossbody with a pop of color, or go for a neutral bag that you'll reach for long after the wedding season ends.
5. Summer-Ready Materials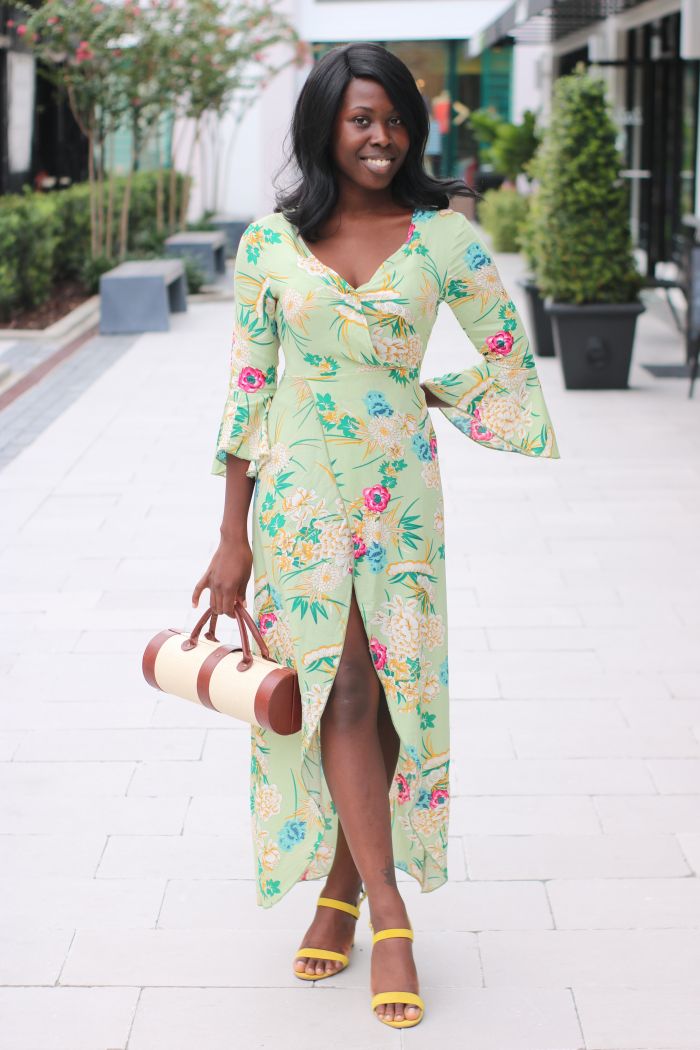 Pexels
Classic handbag styles and materials (vegan leather, anyone?) are always stylish, regardless of the season or venue. But if you're looking for something that's in theme with the season, a small and easy place to start is with the material of your handbag. Consider your summer wedding style, the venue you're attending, and the wedding dress code to determine which material will work best for you. For example, if you're heading to a beach wedding, materials like wicker, rattan, and straw go well with the relaxed vibe. For more formal affairs, an acrylic material like lucite provides a luxurious, unexpected option.
6. Statement Maker
Your outfit isn't the only way to make a statement at a summer wedding. Let your bag do all the talking you need. Going for a statement maker is your opportunity to experiment with color, material, shape, texture, and style. The great thing about eye-catching designs (besides their style, of course) is that they go for every type of wedding, from the formal black-tie event to a destination wedding. This wedding-appropriate bag will provide a playful touch to a black-tie affair, but will also provide a touch of elegance to less-formal gatherings like those at a beach or park. Guests will be asking about your bag all night long!
Find Your Summer Wedding Style
Heading to a wedding doesn't mean you have to stick to the traditional styles and materials with your handbag. Summer weddings are the best time to have fun and play around with your style, all while enjoying the trends the season has to offer. Consider factors like the dress code, wedding venue, and weather, and choose a style that you know you love and will feel comfortable carrying. You'll be looking wedding ready—and photo ready—in no time.