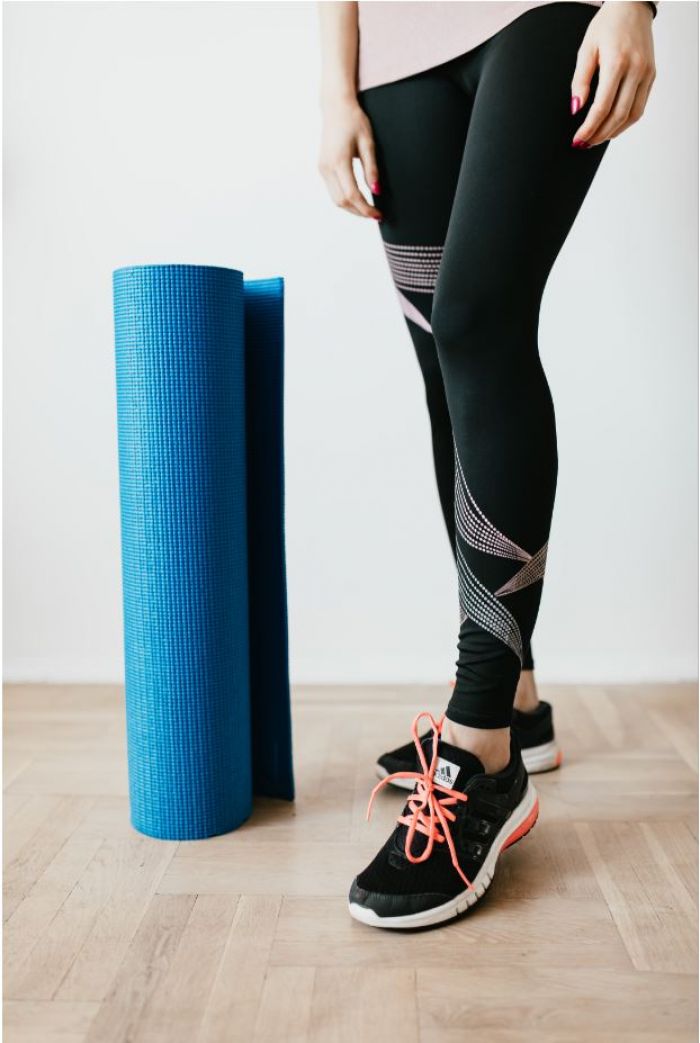 Leggings are one of the most versatile pieces of clothing in any woman's wardrobe. They're not as heavy as jeans and not as revealing as tights, and so they're a comfortable yet stylish alternative to the usual everyday shirts and shorts.
Further, leggings have evolved into a genuine staple in recent years as part of the athleisure trend. This style has elevated clothes that are usually meant for working out at the gym or yoga studio into acceptable streetwear or casual wear. By and large, Hollywood celebrities have been responsible for making such a style a hit among millions of their followers.
However, the rise of athleisure doesn't necessarily mean that it's okay to don a pair of leggings everywhere you go. Rather, there are some simple style rules that one should abide by when wearing leggings. So, before you go out and buy more leggings to add to your wardrobe, read on for some tips on mastering the art of when and how not to wear a pair of leggings.
Don't Wear Leggings with High Heels
The leggings-with-stilettos look is unfortunately extremely outdated and unsightly—think 1980s disco mom. Most high heels also tend to be quite uncomfortable, unlike how leggings allow for freedom of movement. Don't waste the opportunity to look good in leggings by slipping on a pair of dangerously high heels, or you may just end up tripping and hurting yourself.
Don't Wear Leggings with Flip-flops
We know that leggings are a piece of casual clothing, but going out in beach slides or flip-flops is just pushing it, as it borders on looking sloppy and lazy. Though you can get away with pairing flip-flops with your leggings in the comfort of your home, you may want to think twice about wearing this look out on the streets.
Don't Wear Leggings with a Bra or Crop Top
You can wear leggings to your Pilates session with a sports bra, but don't make the mistake of heading out of the studio and getting a cup of coffee in the same attire. Bras and crop tops may be too immodest to pair with leggings for a dash to the grocery store or anywhere outside of the gym. Again, while athleisure has made it acceptable to go out in public while wearing leggings, the rest of your outfit should be appropriate for going out in public, too.
Don't Wear Leggings with a Bodysuit
A bodysuit may be too tight and revealing to wear with leggings, which are also quite tight and figure-hugging. Pairing these two garments together could result in an embarrassing camel toe, and you definitely wouldn't want to be caught dead sporting such an unflattering look while you're out and about. Though this clothing pairing is undeniably comfortable, you may want to think twice about bringing this outfit out in public.
Don't Wear Leggings with a Fancy Top or Party Dress
This is another outdated look that harks back to the grunge look of the 1990s. A shimmering top, a fancy blouse, or a baby doll dress simply don't go well with a stretchy, tight pair of leggings. Resist the temptation to be too adventurous with your style, as leggings are not sophisticated enough for dinner dates or other more formal events.
Don't Wear Leggings with Bling
Leggings are a cornerstone of the athleisure look. That being said, decking yourself out in bling from head to toe won't make you look classy and elegant. In fact, it may only result in quite the opposite.
While some celebrities might be able to pull off the iced-out hip hop look during red carpet events, it might not necessarily be pleasant nor practical to go for this style in real life. For those days when you feel like putting on leggings, steer clear of over-accessorizing and leave the heavy chains, earrings, and flashy rings in your dresser.
What You Can Wear with Your Leggings
Now that we've discussed some fashion sins to avoid, it's time to move on to some perfectly stylish ways to incorporate leggings into your look. Here are a few ideas you can try out:
Wear Leggings with Sneakers or a Flat Boot
Sneakers or flat boots are the perfect footwear to go with leggings, and a great way to keep casual but still look smart and on-trend. Choose sneakers or athletic shoes that are not only visually stunning but are also comfortable. A military boot in leather can help you look more dressed up while still giving off an active and adventurous vibe. Don't forget to wear a pair of socks to ensure that your feet are dry and comfy.
Wear Leggings with an "It" Bag
If you want to make a fashion statement, finish off your leggings with a simple, casual top and an attention-grabbing iconic handbag. Though it may seem like a contradiction in style, it works extremely well, as carrying a chic bag elevates the casual feel of leggings with a kick of panache.
Wear Leggings with an Oversized Sweater
Take a cue from the celebrities and pair your leggings with a slouchy, giant sweater or a roomy parka. This ensemble works because of the interesting play on proportions between the snug leggings and the oversized top. If you plan to wear your leggings and a workout top to the gym, a chunky sweater or a knitted pullover is also the perfect solution to covering up once you head out.
Wear Leggings with a Structured Jacket
Looking to up your style game a bit? Pair your leggings with a nice leather biker jacket or a military-inspired windbreaker. This is because you'll get interesting visual contrast between the snug look of your leggings and the structured silhouette of these types of jackets. All you need to wear beneath the jacket is a crisp white shirt or tank top and you'll be all set.
Wear Leggings with an Athletic Tee
If you must go for a complete athleisure look, go for a matching athletic top to wear with your leggings. These types of shirts are usually made of moisture-wicking fabric that can help you feel cool even during the most intense of workouts. This is the kind of shirt you can wear from the gym to the grocery store and still look put-together and stylish. You can aim for a monochromatic look or switch it up with eye-catching neon colors, which are all the rage in athletic wear these days.
Many women, especially busy moms and active professionals who lead busy lives, swear that leggings are a genuine godsend. The trick is to wear them correctly so that you can not only look fashionable, but stay comfortable at the same time. Given how practical these bottoms can be, take the time to shop for the types of leggings that suit your body type, your lifestyle, and your budget. Once you've figured out how to match them with the rest of the clothes in your closet, you'll surely soon find yourself relying on leggings for your everyday ensembles.