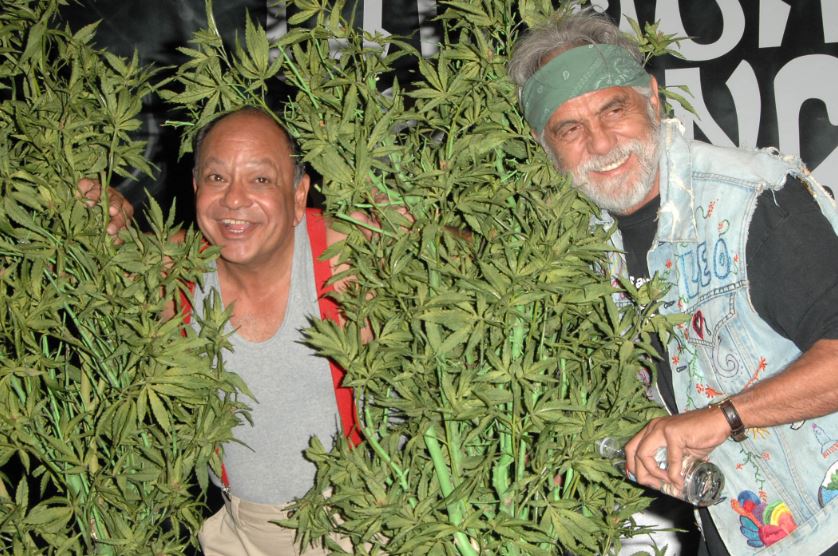 Cheeh and Chong Shutterstock
The cannabis industry is growing on a massive scale, and many people are now enjoying its benefits. Whether for medicinal or recreational purposes, the cannabis market share runs into billions of dollars. Hence, cannabis legalization has inspired the film industry to produce exciting weed-infused stories. Due to the popularity of marijuana, film producers are releasing hot movies and TV series touching on weed.
If you are a stoner or interested in CBD products, there are films about cannabis that might entertain you. You can watch with your weed-smoking friend or alone while relaxing during the weekend. If you reside in California, you can order from San Francisco marijuana delivery and have an exciting hang-out while binge-watching great weed movies.
Here are the top films you can include in your watch list.
Kings of Kush
Kings of Kush is an exciting 2021 TV series produced and hosted by Anthony Sullivan. When his daughter is born with a rare genetic condition, Anthony quits his 30-year TV job and ventures into hemp farming. He wants to get an effective CBD solution and treatment. Hence, Sullivan takes his audience through this journey on his hemp farm.
If you are curious to learn about Anthony's story and how he wants to help his daughter using CBD treatment, this series is for you. Each episode is a lesson for its audience to learn more about hemp. More so the features and benefits of the plant.
Up in Smoke
Up in Smoke is a fun stoner comedy produced in 1978. It was directed by Tommy Chong and Lou Adler and was released at a time when cannabis possession and use were still crimes at all levels. Two pot-smoking friends mistakenly smuggle a marijuana van from Mexico to Los Angeles. Ultimately, the duo gets arrested for marijuana possession.
Even though it is an old film, its plot is relatable to modern cannabis users residing in states that still consider cannabis an illegal drug.
Grass is Greener
Grass is Greener is a documentary movie produced in 2019. It tells the history of hemp from the 1930s to the modern day. The movie revolves around famous musicians linked to cannabis who are its main characters.
You will also learn more about renowned artists' relationships with weed. Some musicians featured here are Snoop Dog, Damian Marley, and B real. Besides CBD, this movie reveals artists' personal cannabis stories and music careers. So, it is a movie worth adding to your watch list if you're a fan of these celebs' creative works.
Weeds
Another interesting comedy-drama TV series is Weeds. Created by Jenji Kohan, it was originally released in 2005. As the name suggests, Weeds is a film revolving around cannabis. Nancy Botwin is the main character whose husband dies, leaving her destitute. She decides to grow and sell cannabis to make money to fend for her family.
Weeds has a dramatic plot because the money Nancy gets has its fair share of problems. It is the perfect film if you are looking for a touching story with a portion of fun.
Kenke
Kenke is a weed-infused movie that addresses addiction problems among teenagers. It was released in 2015 and directed by Enrique Perez. The drama is about Kenny, a teenager who smokes pot. Kenny's mother eventually busts him when buying weed and is concerned about his drug habits. She seeks help from Josue, Kenny's cousin, to help Kenny beat his addiction. Even though Josue is a respectable young man who agrees to help Kenny, he also illicitly partakes in weed smoking. How will that relationship end? Watch the movie to find out.
Ripped
If you are a stoner and comedy lover, Ripped will crack your ribs. It is a 2017 movie directed by Brad Epstein. In 1986, two stoners smoked highly classified pot developed by the CIA and are projected into 2016. Now the two overweight characters must maneuver their way and learn how to survive in a modern, complicated world.
4/20 Massacre
Watch 4/20 Massacre, a suspense-filled horror movie released in 2018. It is the story of five young women who go camping to celebrate one of their friend's birthday. The women go to a nearby park to enjoy a long weekend. However, their fun is cut short when the girls accidentally find a field of an illegal marijuana operation. The women struggle to survive the horrific weekend of a bloodthirsty maniac protecting the marijuana field.
How High
How High is a 2021 stoner comedy film directed by Jesse Dylan. The movie is about two guys who smoke a special type of weed and pass their college entrance tests to get Harvard scholarships. However, the supply of magical weed runs out, and they have to work extra hard to maintain their grades.
Conclusion
There are many cannabis-inspired movies and TV series to keep you going. Whether you are looking for comedies or drama, fiction or horror, you can't miss a great film showcasing the cannabis culture. Moreover, these films reveal aspects of the cannabis industry and its impact on society. One revelation from the movies is that dealers get richer while the users suffer addiction.
Therefore, pick your favorite film and enjoy the insightful plots to keep you entertained.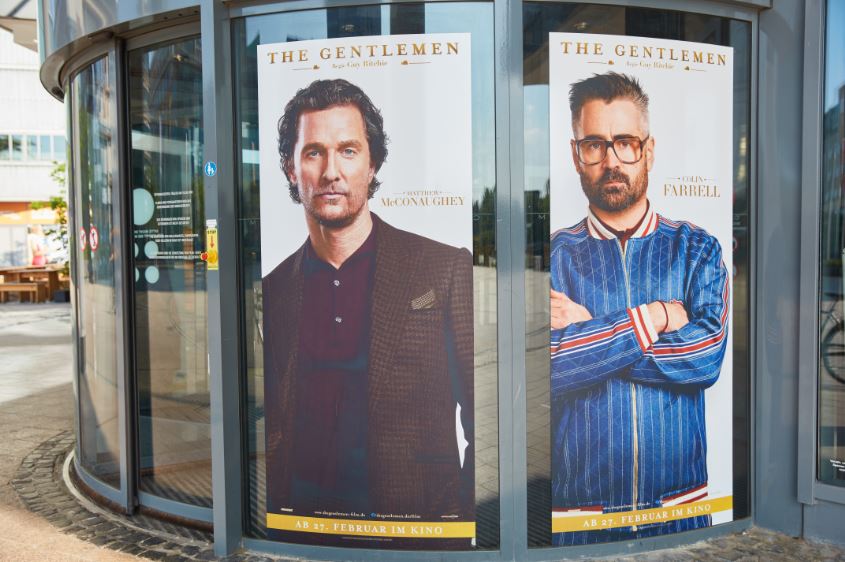 shutterstock
The Gentlemen is another example has tt follows an American cannabis wholesaler in England who is looking to sell his business. Starring Charles Hunnam and Matthew McConaughey