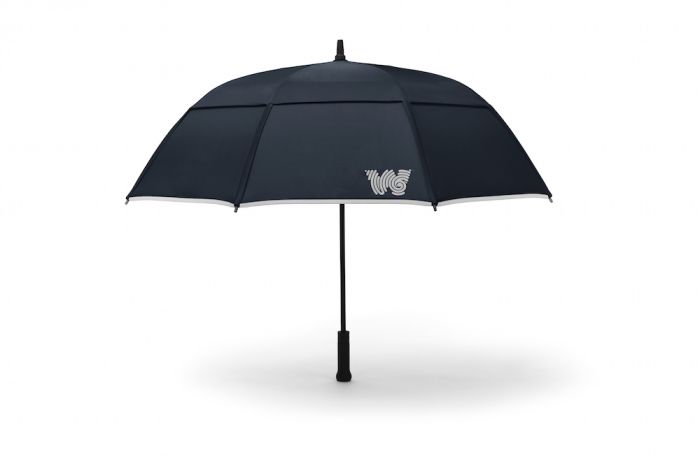 Photo Credit Weatherman
Spring is known as "the season of new beginnings," so there's no better time than the present to change up the way you do a few things in your day-to-day lives and, even better, solve some pesky problems in the process. Toward this end, I've curated eight great solutions that simply make life better.
Weatherman Umbrella (www.WeathermanUmbrella.com)
Spring showers? No problem! When one of the nation's most trusted meteorologists, Rick Reichmuth, was unable to find an umbrella that met his standards, he set out to design his own—and so the Weatherman was born. It's an umbrella that matches top-quality materials and craftsmanship with smart technology through an original, meteorologist-led design. The durable umbrella is made from hand-sewn panels with fiberglass ribs, allowing it to stand up to extreme weather—even 55-mph winds. There is also a Weatherman app that pairs with a Pebblebee Bluetooth Tracker to detect the forecast, which then provides alerts for when you should take your Weatherman with you while you're out and about. An embedded tracker also ensures you always know where to find your umbrella when you need it, guaranteeing that you'll never lose your Weatherman.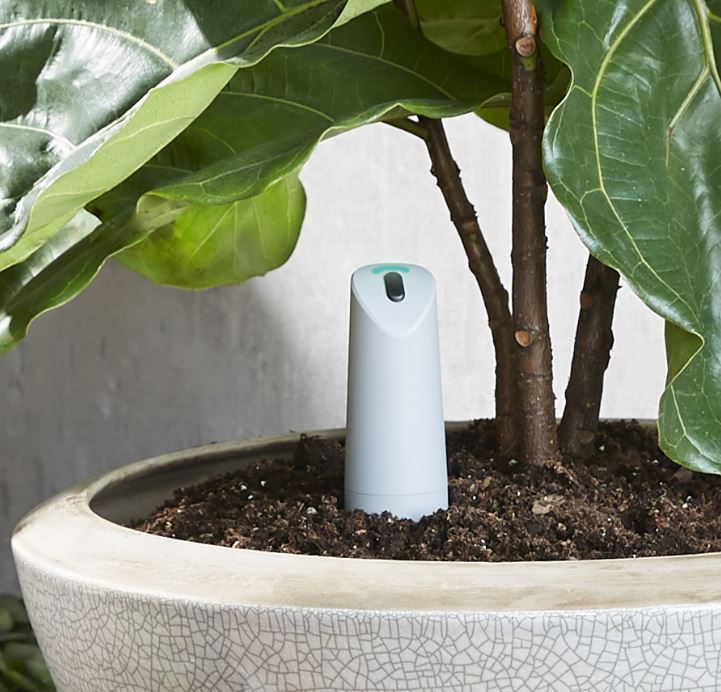 mygro
Scotts Gro 7-Zone Controller (www.MyGro.com)
The smart home has made its way outdoors! Now you can monitor your sprinkler system and easily control water flow to seven different zones right from your phone or other portable devices, reducing the problem of over–or under-watering your lawn. The new Gro 7-Zone Controller from Scotts simplifies your life by using real-time local weather data to automatically tailor irrigation schedules to your specific lawn and plant watering needs. Just replace your old controller with this device to monitor, schedule changes and manage your sprinklers through the company's Gro Connect app. With the Gro 7-Zone Controller, which is easy to self-install with no contractor needed, you can stay on top of things whenever from wherever and keep your lawn alive and well all year through.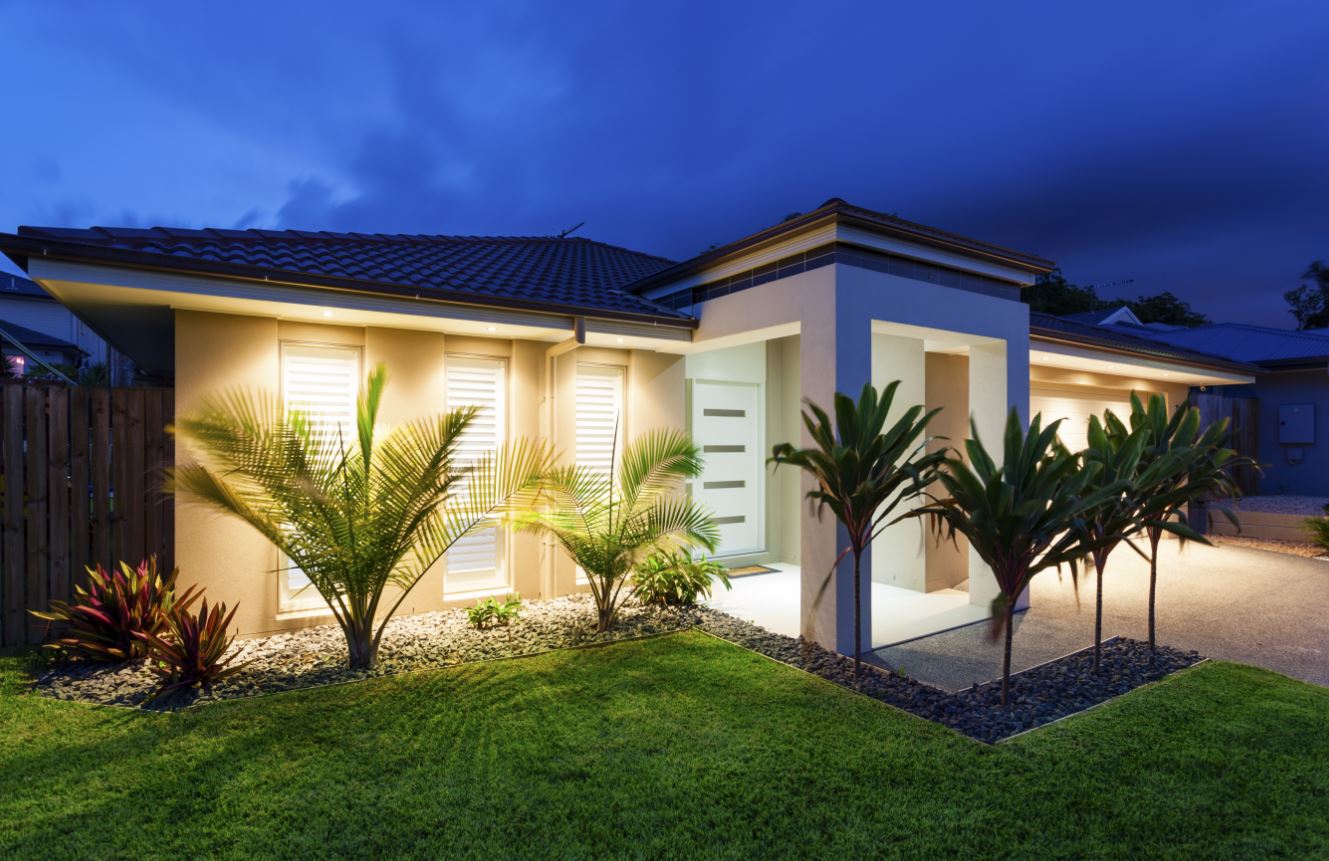 Shutterstock
Caseta Wireless Smart Lighting Kit (www.Amazon.com)
Energy-efficient smart lighting has never been more convenient thanks to the Caseta Wireless Smart Lighting Kit by Lutron. With it, you can control lights and shades from anywhere, whether you forgot to shut them before leaving for work or on vacation, or turn them on for a pet at home while you're still out and about...or just to turn them on to make it "look" like someone's home for security reasons. You can control the entire system with a smartphone, tablet or even voice control systems like Siri and Alexa. It also works seamlessly with other smart home products like Sonos speakers and Nest thermostats to create a whole-connected-home experience. Use the Lutron app to create custom "scenes" for your lighting, shades and other smart home products, like for dinner parties, family game night, romance...whatever you want. The system works with the newest energy-saving bulbs, including dimmable LEDs and CFLs, halogens and incandescents. Lutron's patented radio frequency also ensures any smart dimmers won't be affected. The system can also be controlled from around corners or through walls, making it very reliable. Easily mount the provided Pico remote control anywhere, like on car visors and table pedestals and enjoy smart lighting like never before.
VocoPro ProjectorOke (www.BestBuy.com)
Make your spring soirees more fun and lively with some good-ole-fashioned karaoke, but modernized! VocoPro's new home-use ProjectorOke system is a great option. This Bluetooth-enabled CD+G (Compact Disc + Graphics) karaoke system with LED projector is not only designed to provide sound and lighting effects but also the projection of vibrant lyrics that can be displayed onto any white wall for a dramatic, big screen effect allowing others to sing along. So it's great for singers, karaoke artists and at home indoor or backyard parties. It's also great for kids' playrooms and hangout spaces. Its built-in projector has a rotating head, adjustable focus and has compatibility with 20 to 120-inch screen sizes. It can project lyrics from your CD+G discs or MP3+G files at 320 x 240 resolution and projects 600 lumens of brightness. With it, you can play music from a Bluetooth-enabled mobile device, USB flash drive, or CD, and it has two handheld microphone connections for duets–one mic is actually included with the system. It also has onboard controls for playback, projector functions, lights and an integrated sound mixer that allows quick tailoring of audio balance, which is fed through four three-inch speakers, each with a sound-reactive LED light ring, which adds to the cool aesthetic. I also like this unit since it's self-contained–it doesn't require additional A/V cables or those bulky television monitors.
The Cellairis Bundle (www.Cellairis.com)
With the weather warming up, folks are getting out and about and with their devices in tow. That's why Cellairis, a leading nationwide device repair and accessories company, offers complete screen protection and peace of mind in the form of The Cellairis Bundle, which can help you avoid the hassle of expensive smartphone and tablet repairs. With one easy purchase starting at just $49, customers can select a device-protecting Cellairis "Rapture" case from a range of stylish options, a Shell Shock tempered glass screen protector and, after a quick registration, unlimited free screen repairs for three years (should