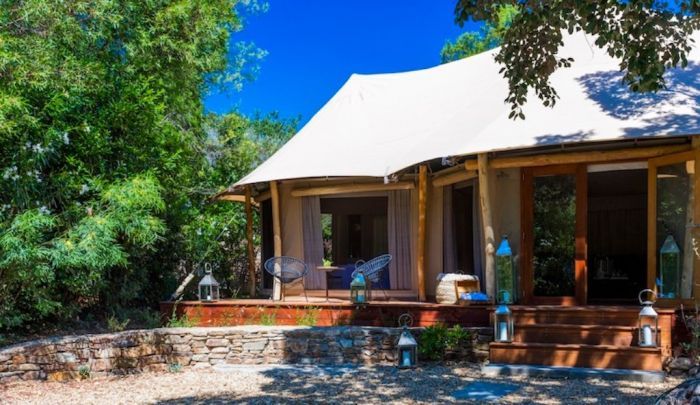 YTL Hotels
YTL Hotels' MUSE Saint Tropez, a luxury bespoke retreat in the Gulf of Saint Tropez, is pleased to introduce La Tente by Spa Village. A true feast for the senses, the indulgent treatments feature fresh local ingredients whilst taking place in an open-air luxury safari tent amidst lush cypress and olive trees.
Just as each guest suite takes after legendary muses, La Tente by Spa Village takes inspiration from the enchanting environment of Provence. This nod to the region's abundant natural surroundings is reflected in its offerings, including "The Pablo", the signature experience at La Tente by Spa Village. This intensive muscle treatment uses steamed poultice pouches of Provençal herbs, coupled with the MUSE signature aromatherapy blend for a rejuvenating experience. The fresh herbs and ingredients used in this and the other massages are grown and harvested in the property garden itself.
Adding an air of exclusivity and elegance, the safari tent is beautifully appointed in cream and rich-toned wood, further enhancing the guest experience. It houses a fully netted open-air reception area with two alfresco treatment rooms as well as two outdoor garden showers and relaxation areas. A perfect addition to the Spa Village family, La Tente by Spa Village follows in the brand's grand tradition of not only crafting exceptional experiences but also introduces guests to an authentic taste of each locality through treatments based on natural indigenous ingredients and traditional healing practices.