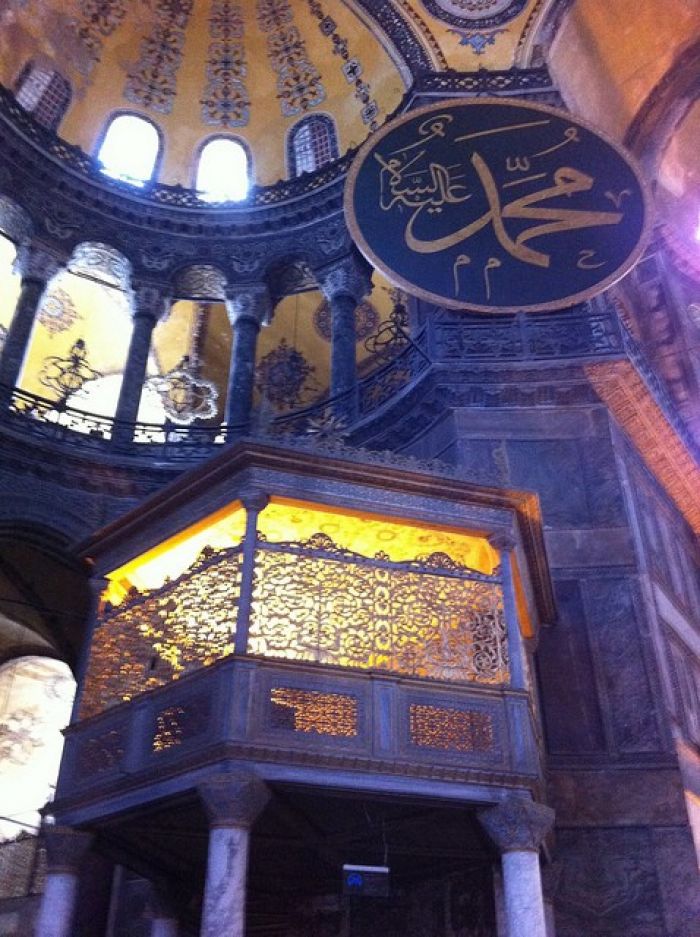 The Purple Passport
I've recently returned from a long weekend in Istanbul to celebrate my mother's birthday. As a link between East and West, Europe and Asia, this city is particularly relevant to me as an American living in Abu Dhabi; it comfortably blends so many of the cultural influences that I have observed in both my Western and Eastern homes.
One of the most striking features of Istanbul is the sparkling bright blue Bosphorus, the strait that divides Europe from Asia. I loved being able to enjoy this unique view during my stay at The Ciragan Palace Kempinski Hotel. The property is located on the European side of the Bosphorus, with a stunning infinity pool that features views over the water and directly onto Asia. In addition to the newer main hotel building, 15 suites are housed in a gorgeous 19th century Ottoman palace on the grounds.
When we could bear to drag ourselves away from the hotel, our days were spent browsing the city's iconic sights. My favorites included the Hagia Sophia (a first century Orthodox patriarchal basilica-turned-mosque-turned-museum), the Blue Mosque (built in the 17th century), the Harram at Topkapi Palace (the home of the mother, concubines, and wives of the Sultan from the 15th to 19th centuries), and the Chora Church (a Byzantine church-turned-mosque-turned-museum which houses gorgeous frescos and mosaics).
And of course, no trip to Istanbul is complete without a trip to the famous Grand Bazaar, a historic covered market with over 3,000 shops that sell everything from jewelry to furniture, carpets, handbags, and souvenirs. In a perfect blending of East and West, I browsed leather handbags that were flawless imitations of French and Italian designer labels while sipping Turkish tea amid picturesque Eastern tiles, columns, and archways. I can't think of a better spot in which to straddle two continents.
You can read more about my adventures around the world at The Diary of The Purple Passport and via our comprehensive city guides on The Purple Passport.