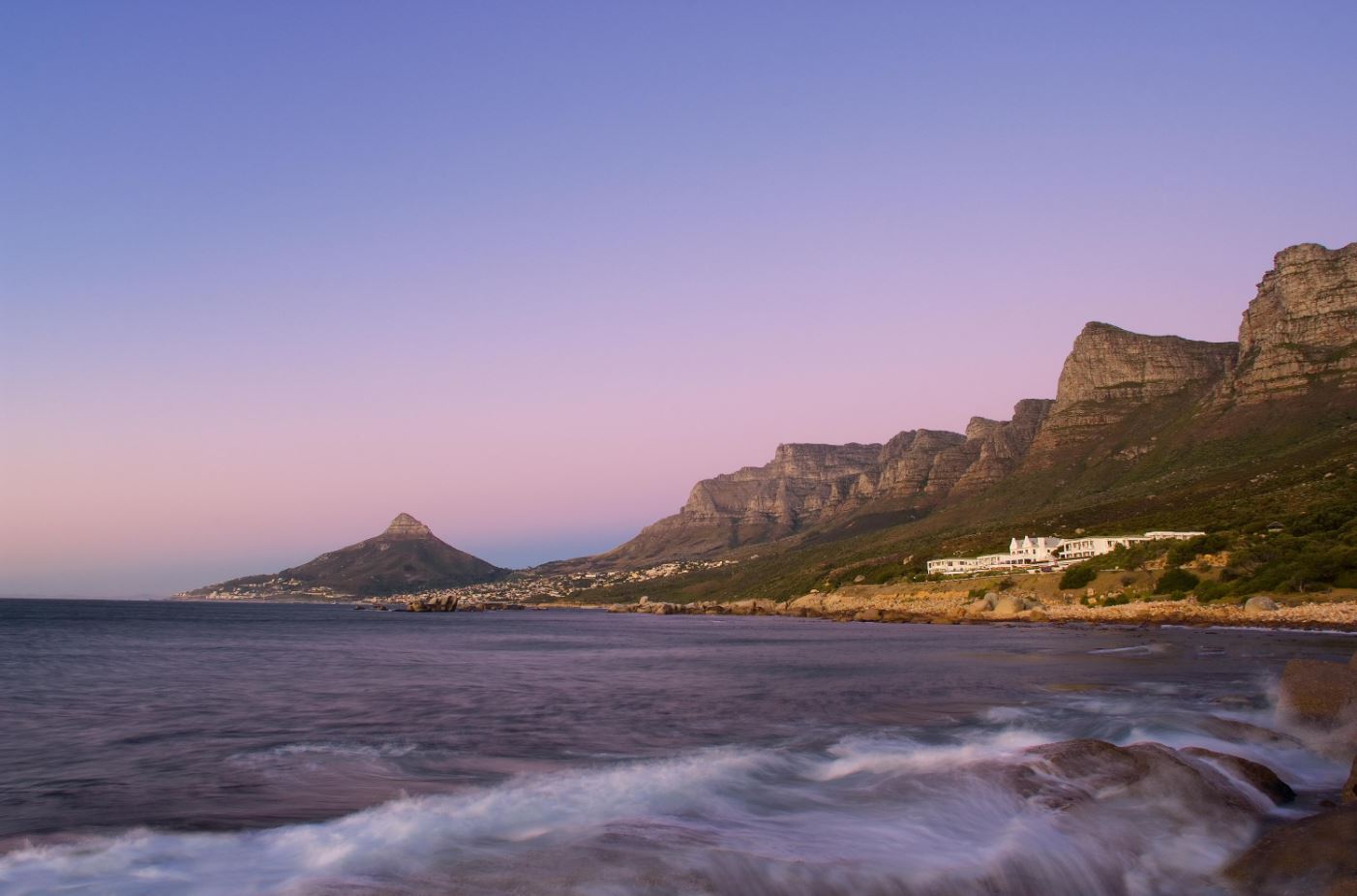 South Africa's Mother City, Cape Town is perhaps one of the world's most stunningly beautiful cities. Overlooked by the spectacular heights of Table Mountain and surrounded by breathtaking beaches, buzzing harbor and streets house nightlife, lush farmland and superb vineyards, Cape Town has established itself as South Africa's cultural capital.
Situated along Cape Town's scenic route, dramatically located above the Atlantic Ocean and nestled within its majestic namesake mountain range is the award-winning Twelve Apostles Hotel and Spa.
Decorated with an elegant blend of flamboyance and luxurious style, a visit to the Twelve Apostles Hotel is very much like staying at your doting rich Aunt's house, with every attention to detail imaginable and distinctive personal touches throughout by its President and Founder, Bea Tollman of the Red Carnation Group.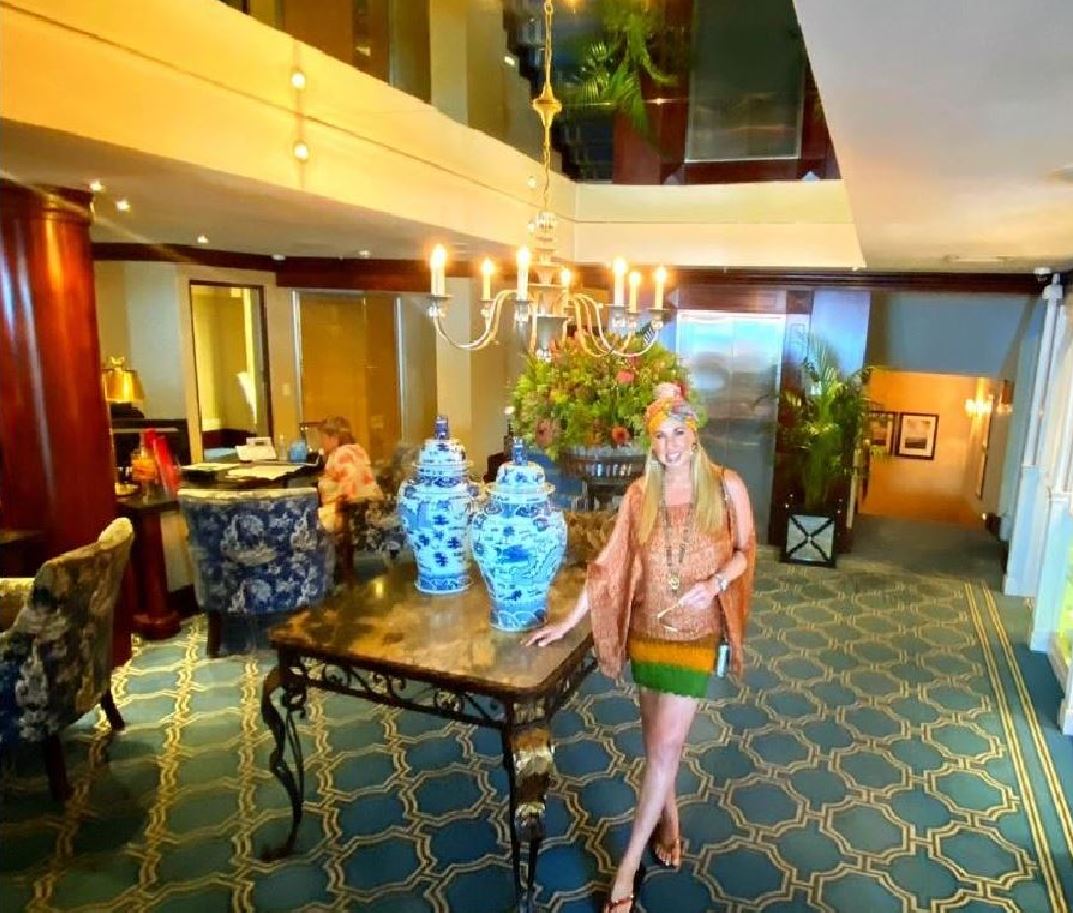 Recognized as one of South Africa's top places for wining and dining, first on our list was to lunch at the hotel's award-winning Azure Restaurant.
Chef Christo Pretorius' menu expertly combines international cuisine with a local flair while featuring a great combination of local South African wines masterminded by Head Sommelier and Bouchard Finlayson Ambassador, Gregory Mutambe.
We dined in style while overlooking the stunning view of the Atlantic Ocean, enjoying a selection of fine wines paired with our delectable yellow-fin tuna appetizer and mouth-watering locally-caught King Clip as the sustainable Fish of the Day.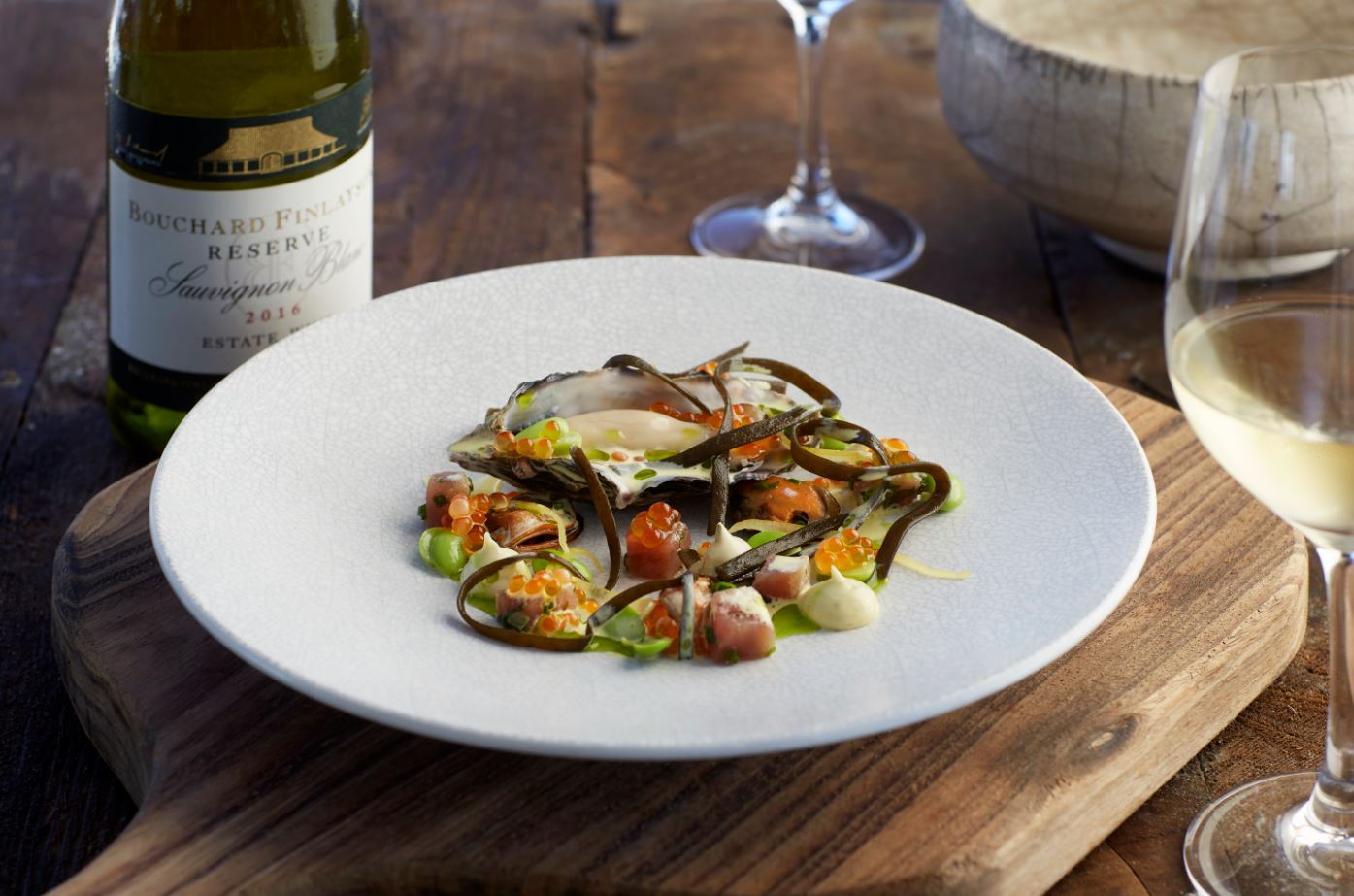 Following a leisurely lunch, we ventured next to The Spa at The Twelve Apostles, known for its world-renowned pampering as one of only three Leading Spas in South Africa.
Embracing its healing energies of earth, air and water to rejuvenate the mind, body and soul we entered into a serenely lit, subdued, and peaceful oasis, sinking into its welcoming warm and cold plunge pools, as well as a unique salt water flotation pool.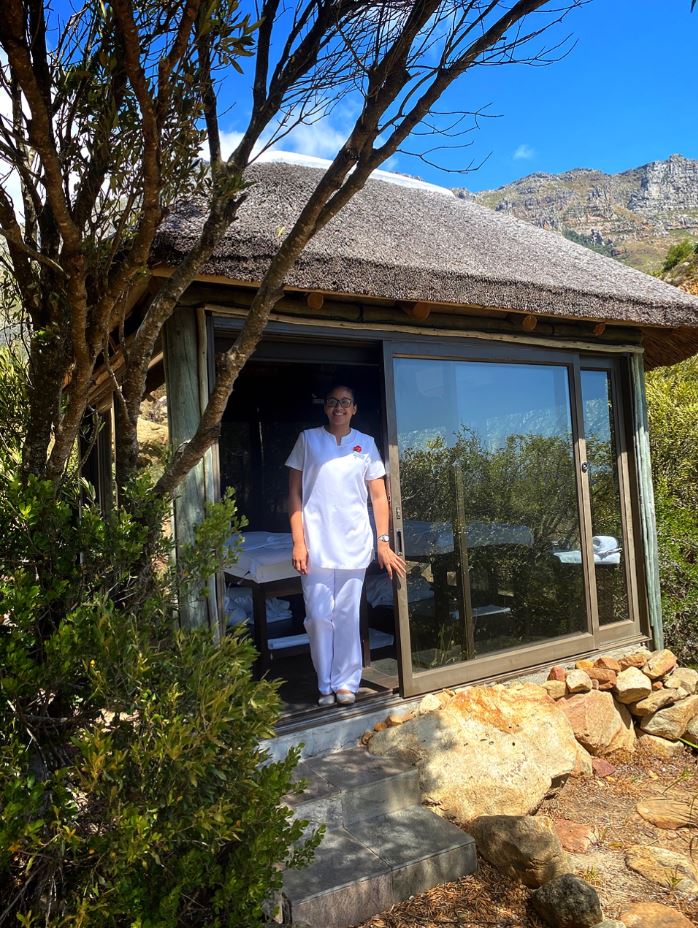 Our spa journey continued, led to a stunning outdoor mountain gazebo for a luxurious couple's massage lying side-by-side in utter bliss surrounded by nature, with the Atlantic stretching into the horizon in front of us as far as the eye can see.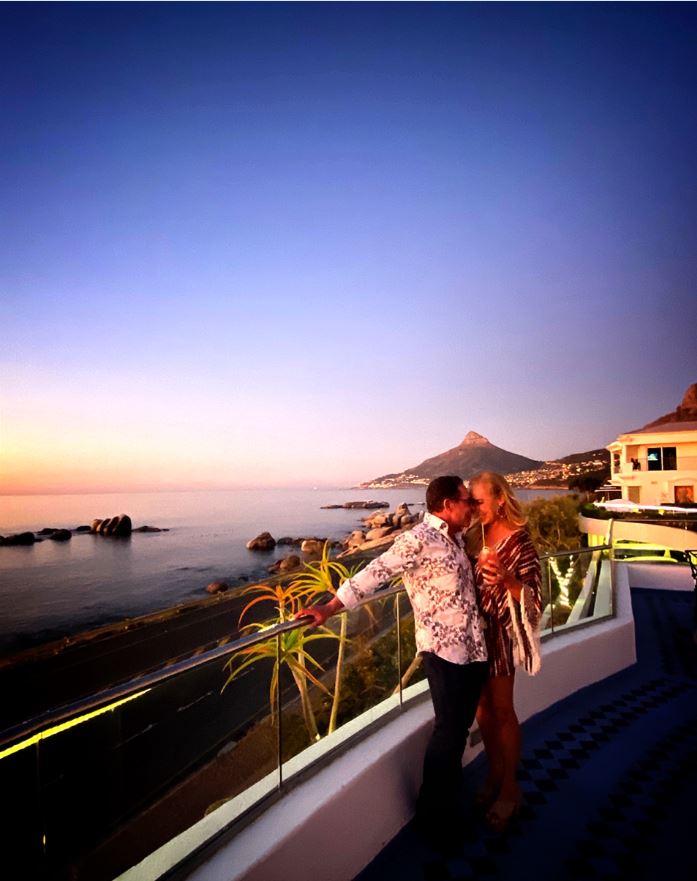 The end to a perfect day, we bid the sun farewell with a cocktail in hand for a "sundowner" at The Leopard Bar.
Living in the moment as the sky exploded around us into a staccato of blood red and rusty orange, we clinked in appreciation to our romantic escape and to each other in the most magnificent location on the Cape Peninsula.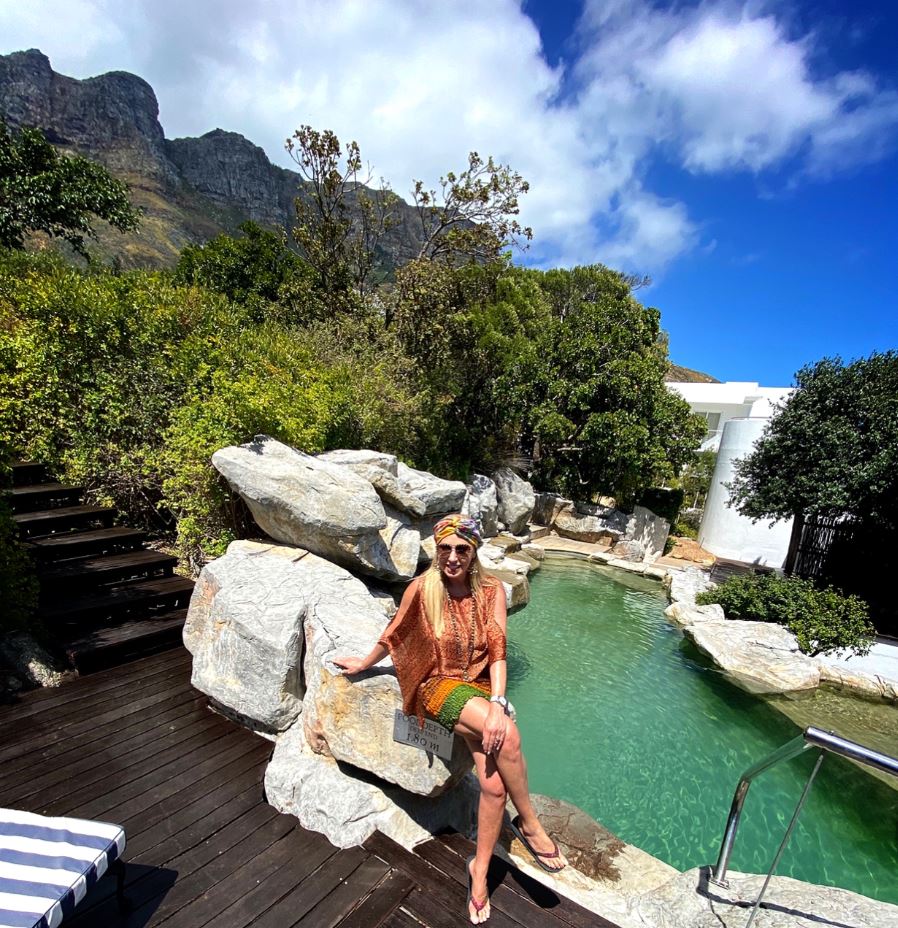 Linda Cooper is an award-winning TV Host, Producer and Writer serving as a brand ambassador to worldwide travel on her national luxury lifestyle series "Travel Time with Linda" and as a contributor to several lifestyle and travel publications. Her specialties include television and lifestyle publications include the travel; lifestyle; luxury; tourism; hotels; restaurants; food/wine; fitness; spas; and retail shopping industries. Season One of 'Travel Time with Linda Caribbean Dreaming' aired nationally on AXS TV Network winning a 2018 Telly Award available on Amazon Prime Video as did Season Two featuring "Bucket-List Destinations" airing in 2019 now streaming on Prime. Season Three currently in pre-production shines the spotlight on the world's most incredible geothermal natural wonders airing in 2021.