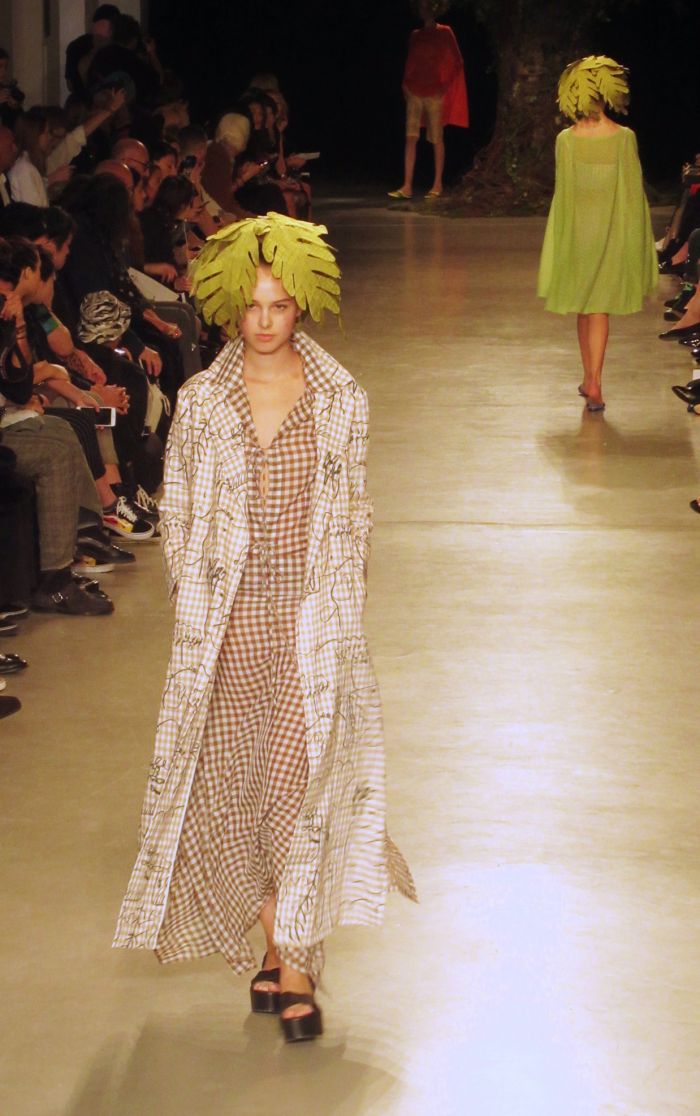 Photos Credit: Artifice Atelier
The magic of A Midsummer Night's Dream infected designer Junko Shimada for the spring collection. Colors and patterns, lace transparencies and cottons that have a sense of the playful, magical and impish were her concept. Models emerged from behind a lovely, sculptural oak tree that set the scene, with their heads covered in leafy afros. Their delicate faces emerged from the leafy hairstyles that brought the theme to life. Shimada created light and airy clothes that seemed easy, not fancy and mixable with pieces that keep the season accessible for her audience. Entering the space we were greeted by a magical, hand-made oak tree that brought me directly to the stage of a Shakespearean play, where the players find themselves in forests outside the great city, and adventures and fantasies began. This collection was set to bring us on a fantastical journey, but the clothes themselves were not perhaps up to the concept, seeming uneven and rather unfinished in their ideas or conceptions.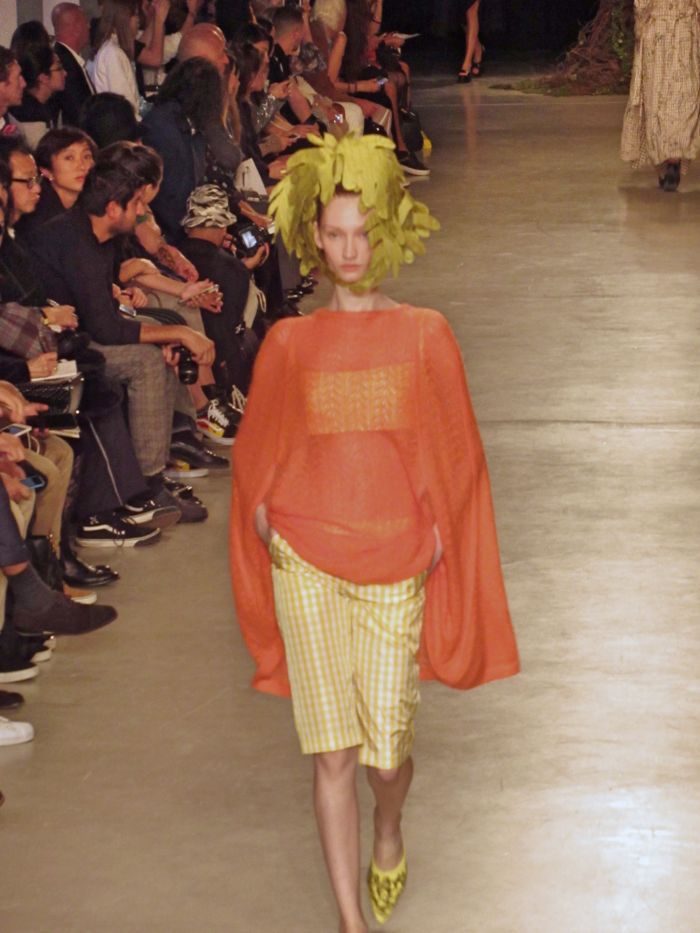 Shimada has just begun her journey to finding her point of view in this collection. It would be a good idea for her to explore further the idea of fabrics and technology, taking a cue from Issey Miyake who takes simple shapes and makes them interesting. This was lacking in this collection, particularly in some sections that had nice shapes and forms, but fabrics that needed to be more interesting or unique to make them worthwhile or wearable. There was simply no ornamentation, no surface interest, no dynamic shapes and when there was an idea at all, if fell to the transparency of lace to tell a one-dimensional story.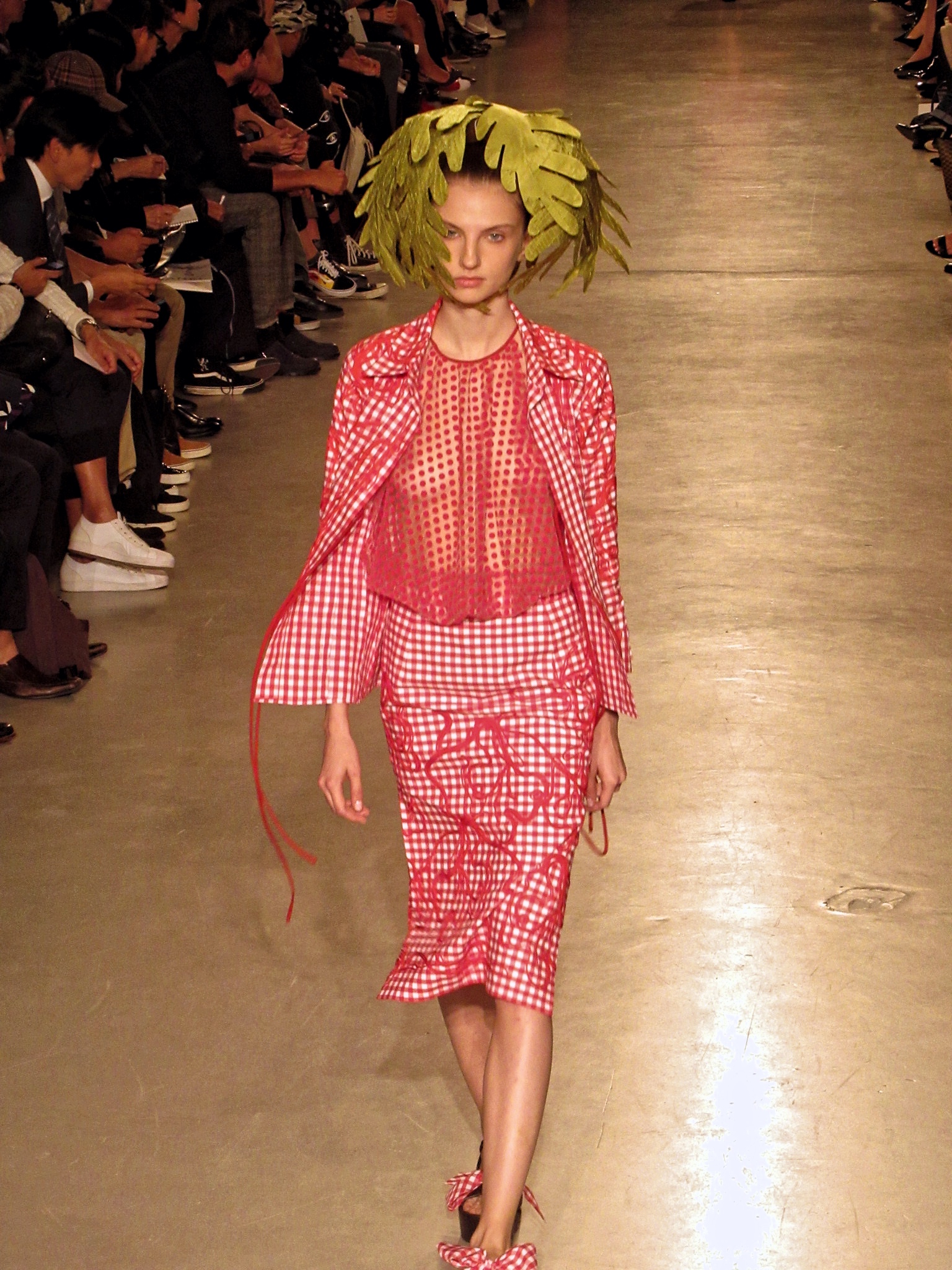 This work is still in its infancy and when she takes on more challenges in the area of textiles, her inviting shapes will make her ideas more interesting. I suggest she begin again, with her fantasy idea and rather than put the models in green leafy headdresses, consider something with more sparkle, magic or imagination that will improve on her original vision.