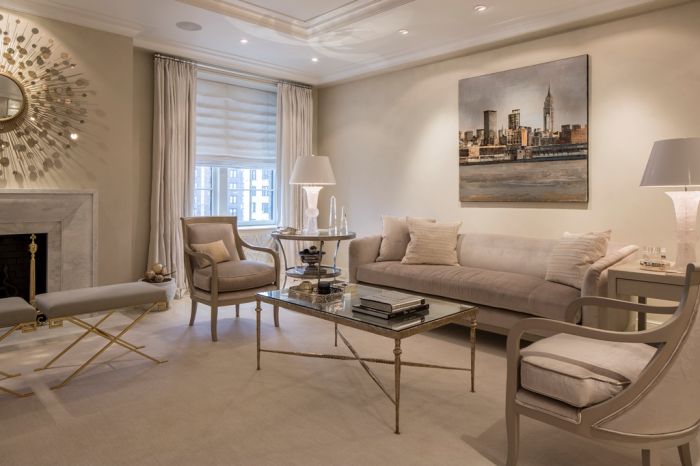 Photos Credit: Melone Cloughen Interiors
Modern. Elegant. Classic. These are the three words that best describe the aesthetic of Lisa Melone Cloughen of Melone Cloughen Interiors. Working around New York and in the tri-state area for almost two decades, Lisa designs both residential and commercial spaces that are luxurious, sophisticated and enhance her clients' lives in every way. "I pride myself on achieving environments for the client that best suits their lifestyle," she says.
Lisa loves subtle, rich color palettes layered with texture, sculptural forms, tactile fabrics, art, antiques and vintage collectibles. Yet Melone Cloughen's interiors are not fussy and never cluttered. After an early stint with architect Robert A. M. Stern, Lisa went out on her own, honing her business and creating "harmonious and refined" environments for a diverse range of clientele. Having studied art history as well as interior design, Lisa combines the classical concepts of scale, proportion and balance with great effect that is also imminently livable.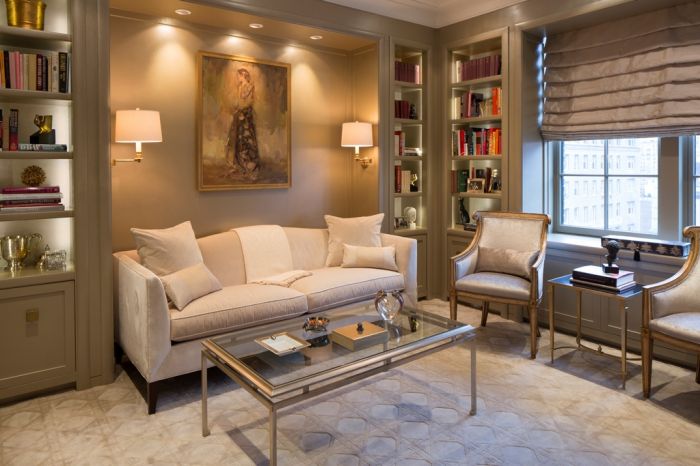 While every project is unique and distinctive, the designer's work is consistent. Whether it is a an urbane country estate, a glossy and art-filled gut renovation in a landmark New York apartment, a sprawling family home in the Hamptons meant for tons of friends and family (yet zen and appreciative of the attendant ocean outside the oversize windows), or a quaint brownstone redo in Hoboken for a family, Lisa wants to expand the client's vision of what they see as their perfect ambience.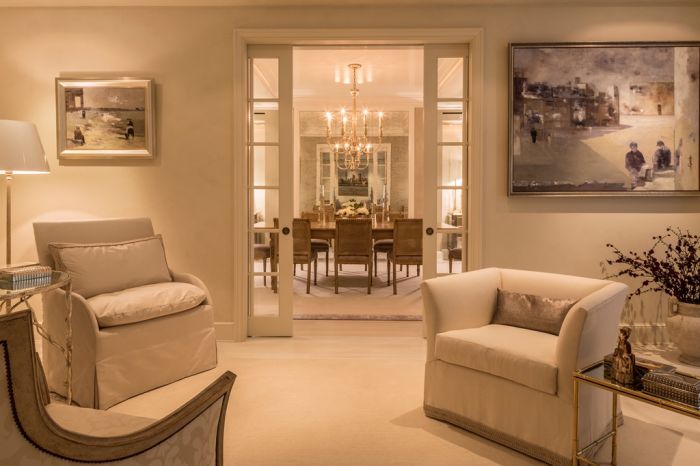 One of Lisa's newest projects is the aforementioned landmark gut renovation on Manhattan's Park Avenue. The brief for this project asked for a nuanced design that would be both functional and elegant, with a lot of glamour. The clients also loved art, traveling, and philanthropy and wanted an environment that reflected all these things. Lisa decided to do "a modern riff on art deco" to deliver the glamour piece of the apartment's design with a neutral palette at the client's request.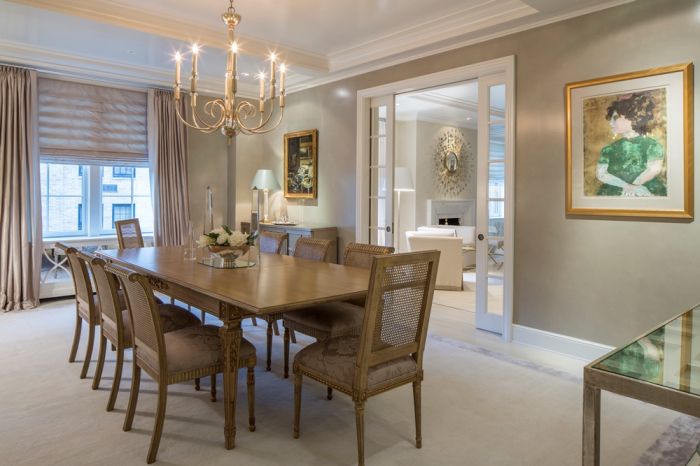 "It was a long process regarding the selection of the paint colors, finishes and materials used, but it was worth it in the end," says the designer. Marble flooring in an unexpected herring bone pattern in the entryway, venetian plaster, silks, velvets, linens, marble again in the kitchen, and some amazing pieces like the 1940s Orrefors pressed glass light fixture, which is the star piece in an already stunning entryway. And a little metallic and sparkle where needed."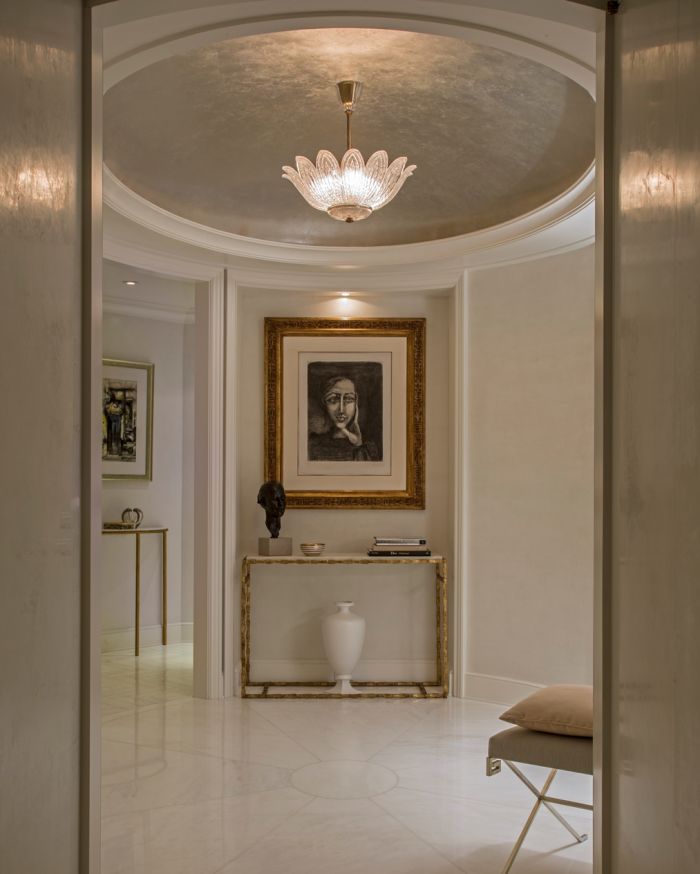 Lisa was excited to make the couple's art collection, including a Picasso painting, the focus of the apartment, and often made construction and design decisions based on the best way to maximize the art display. Lisa explains, "you want to showcase the art, but within the confines of a livable environment." She did not want the home to be a museum. "It is always so important (and often such a challenge) to make sure the interior of a home reflects on the needs and wants of a client, not only aesthetically, but in terms of making the space adaptable to their daily lifestyle."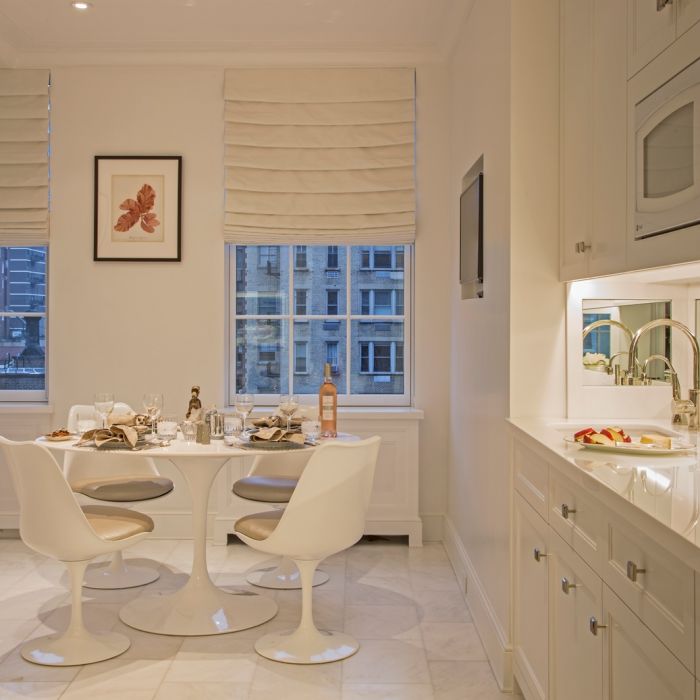 A state-of-the art sound system was added (controllable from every room in the house), and photos and other travel memorabilia were integrated into the design, as well as aspects of the house that were must-haves, like a spacious kitchen with room enough for a dining area for casual, daily mornings. The end result is an opulent, but comfortable, eye-catching apartment with a timeless quality that will seem just as fresh years from now.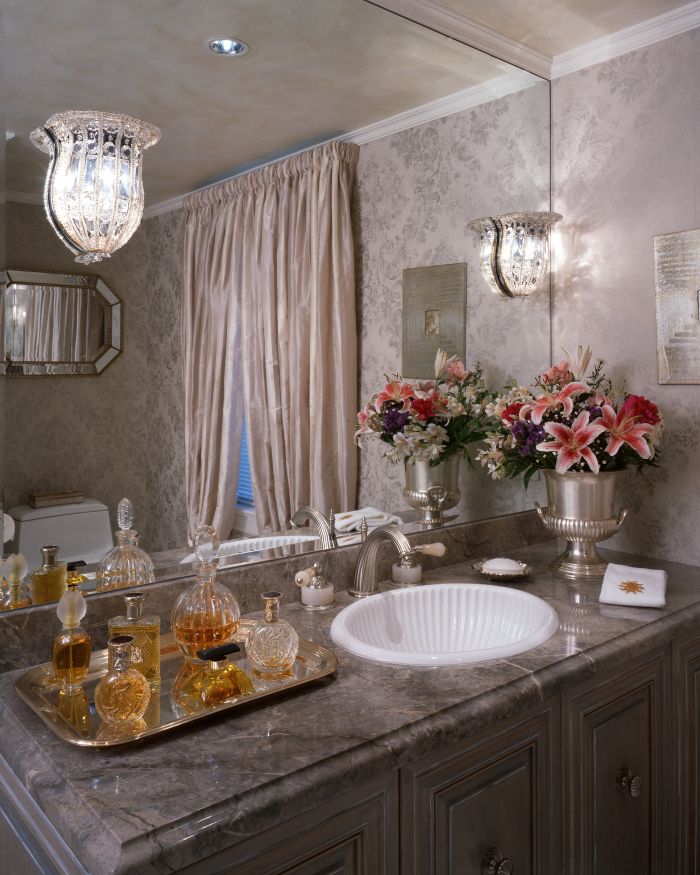 An entrepreneur, mother, avid yogi and traveler, Lisa Melone Cloughen is gifted with a special appreciation for just the right piece, fabric, or tablescape. She loves to entertain and cook, and is immersed in her love of paint, fabrics, furniture (both high and low) and putting them together to create the perfect room enjoyed by all. Future plans for the designer? More décor projects, of course, as well as Lisa a line of bespoke furniture, which will help her to expand her design talents into another realm.