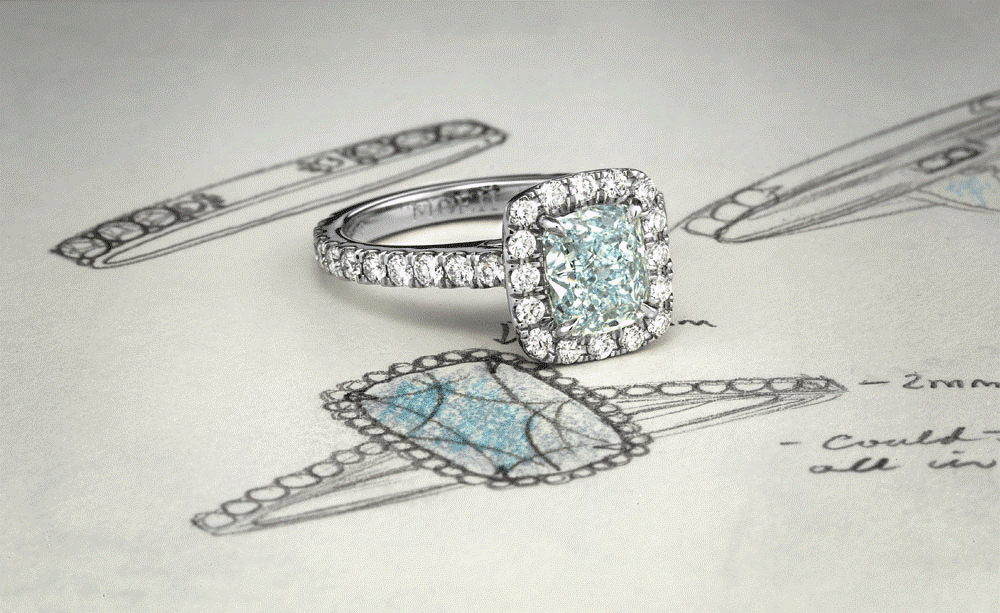 Credit Dennis Kwan Photography
Impassioned Harvard Business School alum turned bespoke jewelry entrepreneur, Zameer Kassam, cites three key post-pandemic survival strategies helping his firm persevere & blaze brave a new trail in the languishing luxury sector ... and flailing global economy at-large
In business, ingenuity is everything. Adapt or die. No stranger to solving complex challenges, not only is maverick luxury jewelry designer Zameer Kassam endeavoring to beat the entrepreneurial odds amid COVID-19 (as are throngs of other luxe sector operations), but he's actually gaining impressive ground—even as the unpredictable pandemic persists worldwide.
It's been widely reported how the coronavirus has wreaked havoc on every facet of the luxury sector, with jewelry paramount among them. Understandable as the pandemic has prompted global economic chaos, even stoking worries of a wide-scale, near Depression-era level recession as unemployment and an unprecedented number of bankruptcies ensue. Even leading category retailers have suffered enormously in the fray, including Tiffany & Co, which reported worldwide net sales declined 45% in the first quarter of 2020, resulting in a net loss of $65 million — a stark contrast to its $125 million net income for the same period a year prior.
Undaunted by these extraordinary circumstances, Harvard Business School grad Kassam is working tirelessly to ensure his eponymous business (Zameer Kassam Fine Jewelry, "ZKFJ") doesn't just merely "survive" the virus-induced disaster, but actually thrives via adept operation transformation. By intelligently and intuitively adapting his already well-positioned company, Kassam has continued to efficaciously serve clients during this challenging time ... and even gain ground.
Apropos 'Point-in-Time' Approach
ZKFJ was fortunately already ahead of the curve. Kassam's business model is explicitly structured to reject traditional retail jewelry industry practices. There are no storefronts, no showcases filled with inventory, no traditional marketing budgets. Instead, business is word-of-mouth and referral-based, diamonds and gemstones are sourced specifically for each client, and each piece of artisanal jewelry is designed and handcrafted from scratch to "tell" the client's exclusive story. Perhaps a hidden gemstone tells of the moment they met; a tiny carving signifies an important part of her heritage; strategically-placed shapes resemble the marital venue architecture; or a clandestine code that celebrates the moment he realized she was the one or a challenge they overcame together — moments that have made their unity stronger and deepened their connection. With this, every piece is one-of-a-kind, wholly designed around a couples own experience and serving as a stunning symbolism-laden narrative of a couple's life together. Especially in today's climate, such heirloom items are greatly resonating.
3 Survival Strategies Spurring Fresh Success
As the pace of daily living has slowed over recent months, many are taking stock and reconsidering what truly matters in life ... and are seeking to celebrate those seminal moments and events by custom-creating something meaningful and lasting. Amid this sweeping sentimental mindset among both men and women, Kassam quickly realized the power of his distinctive marketplace approach. He immediately devised and implemented the three distinct strategies outlined below that are proving integral for not just sustaining, but growing, his business. This as his clients are seemingly more eager than ever to let their loved ones know they are truly special:
Avoiding Operational Anchors: As a New York-based business, Kassam has never relied on overseas production. Due to this, ZKFJ was able to move all production staff and contractors to work from their respective homes over the course of just a few days. He quickly helped team members set up at-home workstations so they could physically produce jewels without compromising quality or other company standards. In addition, thanks to mitigated overhead commitments by eschewing traditional retail practices related to storefront and warehouse leases, expensive display cases and furnishings, carrying inventories and other such cash-compromising "operational anchors," Kassam's business agility allowed him to honor each clients' proposal timelines—all without supply chain, production or any other delays or pricing adjustments.
Fostering Client Comfort Zone: Kassam prides himself on the firm's three-step process that includes a one-on-one tutorial and discovery meeting with each client. Before the pandemic, Kassam and his team of storytellers would traverse the globe to meet in-person with a client. The virus has changed that, and the firm has efficaciously moved to a 100 percent call/email model, actually finding that it has dramatically improved the process. Not only is it much more efficient for his clients (by making it easier to schedule and reducing travel time), it also allowing him to delve deeper into their personal stories, as clients seem more at ease speaking about their love story from the comfort of their own homes. Since his jewels are often bestowed as surprise gifts, with this new full virtual approach Kassam's clients aren't distracted during work hours or relegated to sneaking out to find the right time to talk about their project.
Sentiment-Spurred Marketing: Since word-of-mouth is Kassam's greatest source of new clients, the pandemic has posed its challenges. As a personal coping measure during quarantine, Kassam found comfort by looking through old sketchbooks and was inspired by these early designs, as well as conversations with past clients who he emailed, called or texted—easy since he's maintained relationships with them over the years. Kassam also turned to social media to share memorable images of some of his early designs, as well as photos and videos from client weddings. The rawness of the visuals and authenticity of the stories struck a chord, and ZKFJ continues to receive more inbound requests and feedback than ever before. Amid the pandemic, new clients are particularly struck by the uniqueness of Kassam's method, the personal nature of which caters to the increased desire for something entirely original and meaningful—a legacy piece that infuses details of their personal stories. Kassam's company is driving a new sentimental story-driven standard where the sentimental meaning and reverence for the giver's deeper-seeded thoughtfulness trumps even the monetary value of the ring in the heart and mind of the recipient…and all who gaze upon it.
Today's marketplace seeks something personal, meaningful, experiential and long-lasting — a heritage item that honors special, critical moments of their life in physical form that can be passed down through the ages. With Kassam's pioneering approach and extreme business dexterity, what was previously considered an arduous, transactional process is now a reflective and excitement-filled expedition that's changing both the way people shop for jewelry and the expressive end result of this "labor of love."
The Inspired, Ingenious and Idealistic Designer
Revered for being an audacious entrepreneur whose disrupting the stagnant engagement ring industry, Zameer Kassam has been hailed as "no ordinary jeweler. Among other points of distinction, he was anointed by VOGUE as an "iconic" designer with a "timeless, classic" aesthetic. Kassam's love affair with jewelry began in his teens while working at his family jewelry business in Vancouver, Canada. After honing his business skills as an analyst at McKinsey & Company, and later with MTV Networks International, Kassam wholeheartedly reentered the world of fine jewelry. While at Harvard Business School, he conducted research projects that took him to the diamond mines of Botswana and South Africa, the production labs of India, the trading centers of Israel and Belgium, and the luxury boutiques of 5th Avenue and Bond Street. Upon graduation, he joined De Beers Louis Vuitton where he served as the head of their global bridal business, working with some of the finest artisans and most exceptional jewels of our time. It was during his tenure at De Beers that Kassam realized jewelry is about so much more than incredibly beautiful gemstones or the excitement of wearing a magnificent piece; it is about celebrating life's most important moments in a way that will last forever. In 2011, this passion led him to create his own high-end bespoke brand, Zameer Kassam Fine Jewelry.
Today, Kassam and his team have created over 2,000 remarkable story-driven fine jewelry pieces for private clients around the world. Each of these projects tells the client's meaningful story in subtle, discreet details that are weaved into the designs—stories that deserve nothing less than an uncompromising level of quality.
Source: https://investor.tiffany.com/index.php/news-releases/news-release-details/tiffany-reports-first-quarter-results-5