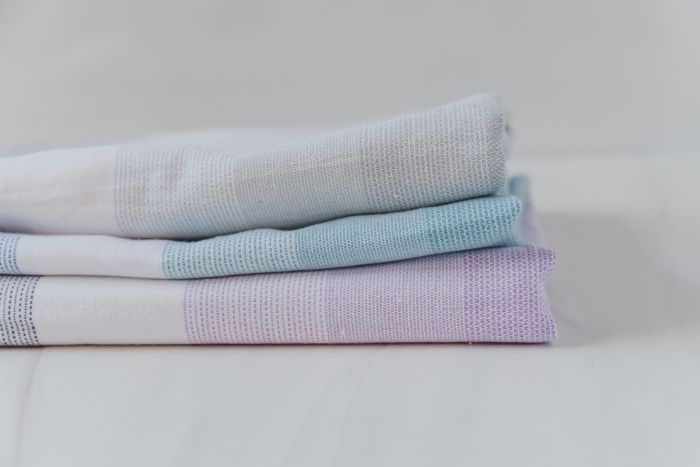 Mel Bazarian
There is nothing quite like finding a quick way to add some color to your home to give it a beautiful facelift.
Right now, we are loving Thriae's ethically sourced Turkish classic Lygos peshtemal towels that come in beautiful stripes, patterns and colors. The pre-washed towels are already soft when they arrive and offer a tighter weave for extra absorbency. These gorgeous towels can be used anywhere from the bath and kitchen to beach and pool. You can even complement your wardrobe by wearing one as a scarf or shawl.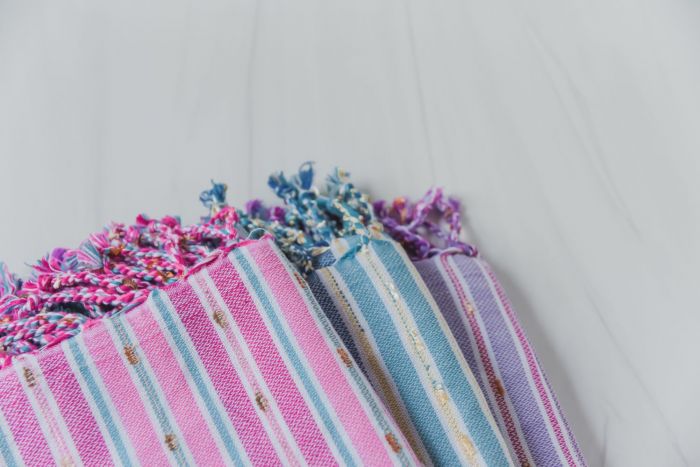 Mel Bazarian
Whether you opt for a large bath or small hand towel size, each handmade piece is made from 100 percent hand-loomed Turkish cotton and each is named after a Turkish ruin. The Lygos towels are named after one of the original settlements on the European side of the Bosphorus strait, now home to Istanbul.
If you are like us and tired of dealing with the smell of wet beach towels, these odor-free towels are the perfect addition to your home or travel bag and also make for an ideal travel companion when enjoying a weekend getaway.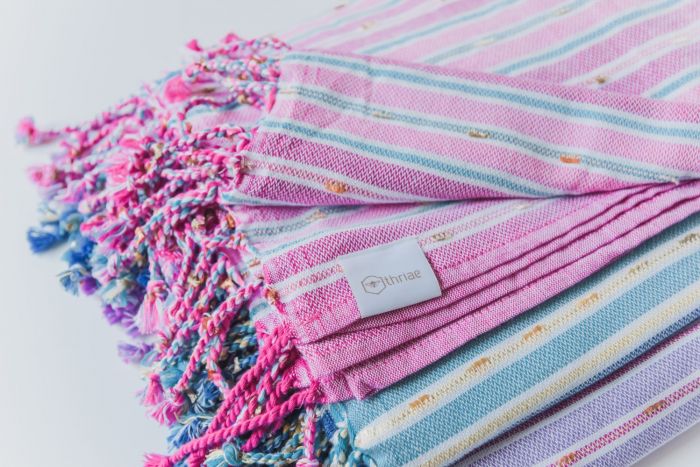 Mel Bazarian
Our favorites include the Ani Large in Denim (ideal for a bath towel); Ephesus in Storm (perfect for yoga); Halicarnassus in Royal (Thriae's bestseller perfect for the beach or pool and can even be used as a sarong); and the Ilios in Azure (beautiful wearing as a scarf).