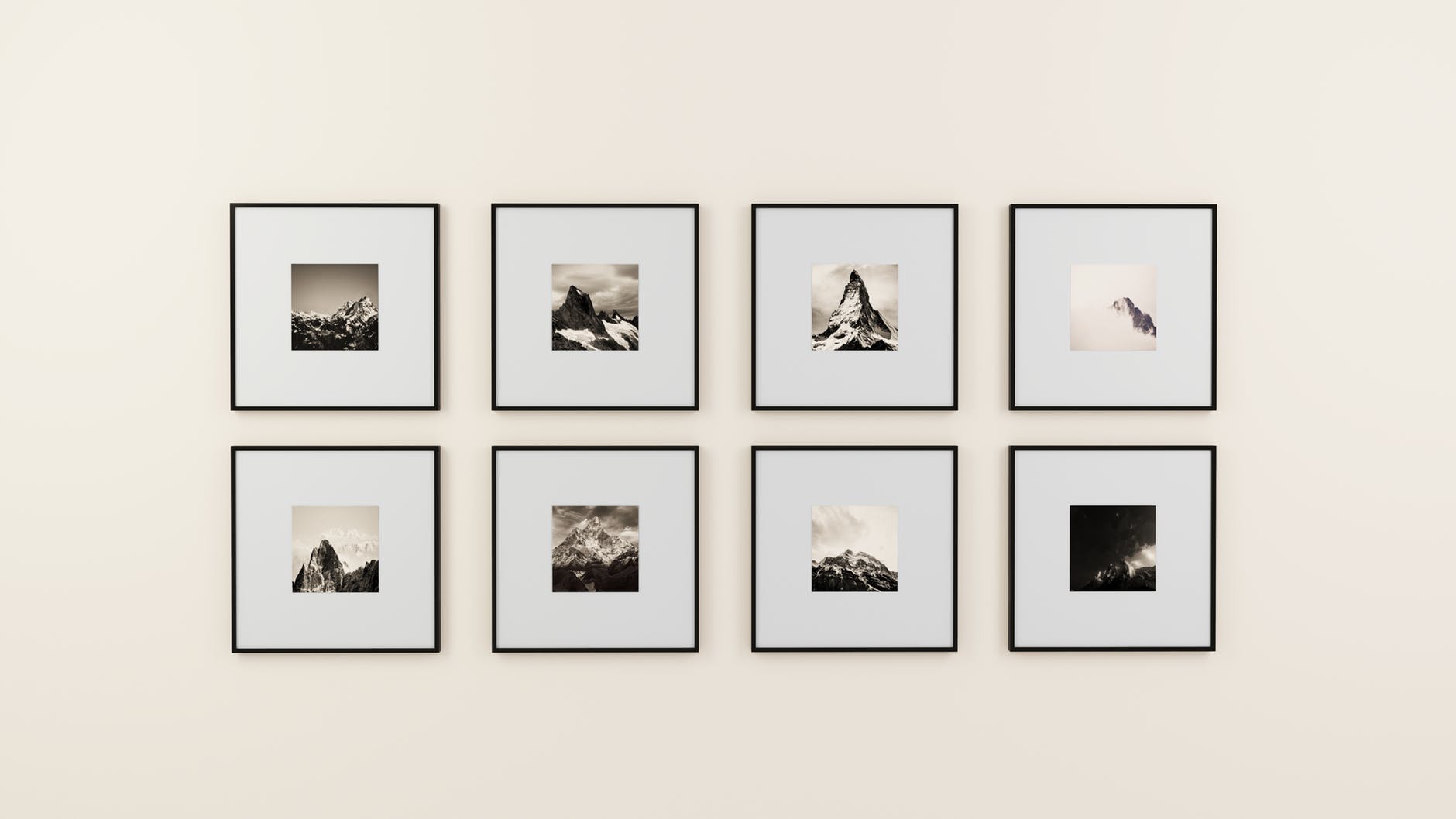 When it comes to re-designing spaces, walls are one aspect that presents endless opportunities in terms of decor. No matter what your personal style, even a few tasteful additions can help turn a house into a home. Whether you have recently moved, or are looking to spruce up the place, they are the perfect canvases to showcase your personality and let your creativity pour.
Are you ready to turn your bare walls into pieces of art? Need help in surrounding yourself with all the things that you love? Here are five creative wall decor ideas that are sure to brighten and transform your homes.
Incorporate a Gallery Wall
Creating a gallery wall is the best way to bring your personal touch to a room. To infuse color and pattern in an empty wall that needs to be inhabited, you can put together family photographs, drawings, or a collection of art.
While creating a gallery wall you can go for a simple black and white theme to keep things cohesive or, to brighten things up, you can choose an eclectic mix of color.
When selecting pieces, there are several options you can consider. We suggest that you combine different materials, textures, and objects to create a unique wall that is a style statement. A tip would be to create a gallery wall up till the ceiling because doing so will create an illusion of a bigger space.
Bring in Wall Plants
Planting vertical gardens may sound like a tall order, but we have some simple ideas to help bring life to your walls through nature and greenery. It would be best if you started by selecting the right plants depending on sunlight and temperature. Once you do that, there are several ways to show them off for a vibrant feel.
Vertical Planters made from plywood are an excellent way to hold heavier plants. We also feel that the natural shade of plywood compliments several wall paints and is a beautiful addition to any dull wall.
A great way to utilize both the functionality and the aesthetics of plants is to create a hanging herb garden. Both quick and easy to set up, this is a sure-shot way to brighten your space and bring some flavor to the room (and your food).
A succulent picture frame is also a trending idea to incorporate some low maintenance plants into living spaces.
Install Tapestries
Tapestries or wall hangings are a versatile way of bringing in color and pattern on to walls while also bringing an element of softness to the room. Recently popular, there are different options to choose from, such as antique pieces or those that are more modern and bohemian chic.
If you are looking to cover your walls with wallpaper, you can consider installing cheap tapestries. The fabric can be used as a giant wallpaper that covers the entire wall that is both easy on the pockets and visually stunning. An added advantage of using tapestries is that there is minimal drilling involved and that they can easily be moved around if you chose to change houses.
Paint a Mural
If you wish your walls to be imaginative while having the capacity to transform you to another place, considering incorporating a mural. A graphic wall mural can turn any blank wall into a creative focal piece.
You can either hand paint it, or you can go for a wallpaper that is either fixed or removable depending on your living arrangement.
If you are looking for a fixed or hand-painted mural, our advice would be to make a careful selection based on the overall theme and aesthetic of your room. You can either choose softer, floral patterns or go for a city skyline for a cosmopolitan feel.
Create Aesthetic Storage Space
If you are confused about what best to do with a blank wall, you can turn towards shelves. Both practical and aesthetic, shelves are a great way to create functionality in spaces by building a storage opportunity or to add to the visual appeal of the room.
You can go for floating shelves that look chic but are also practical when it comes to stacking pots and crockery. Our advice would be never to forget the underside because it is an added opportunity to hang items.
Another idea for building storage is to repurpose old wooden storage crates that you may have lying around the house. To score some storage while giving your room a rustic flavor, you can create a crate wall using leftovers. This is a very simple idea to create a chic wall display that will look good, both empty and with items placed.
If you live in a tight space, the more vertical storage you have, the better! If you are running out of closet space, you can bring out your hats and hang them on your walls as clusters on a peg, or you can create a widespread peg wall to hang your bags. Not only is this a great way to utilize your wall as storage, but it also looks quite stylish.
Undoubtedly, walls are the central focal points of homes that can set the mood for the entire house. Depending on your style, there are several ways in which you can boost your home's style while enhancing its functionality with some changes.