Discover amazing storytellers at the AFI FEST 2020 presented by Audi. This year's festival is virtual and opens on Thursday, October 15 and runs through Thursday, October 22. They are 124 robust and diverse titles with 53% women directed, 39% BIPOC directed, 17% LGBTQ+ directed. This year's program represents 35 countries and includes 7 World Premieres.
The total film breakdown by section is: Special Presentations (8), Tributes (4), World Cinema (16) New Auteurs (14), Documentary (15), Cinema's Legacy (4), Short Films (33), Meet the Press Film Festival at AFI FEST (19) and AFI Conservatory Showcase (15).
The World Premiere of I'M YOUR WOMAN will open the festival and the World Premiere of MY PSYCHEDELIC LOVE STORY will close the festival. Special Presentations include the World Premieres of PINK SKIES AHEAD, THE REAGANS, REALLY LOVE in addition to THE FATHER, FIREBALL and A SUITABLE BOY.

Courtesy of AFI FEST
Virtual Tickets or 'unlocks' to attend AFI FEST are $8 and available starting on October 7. Due to filmmakers and distributors, virtual events are available for a limited time and with limited capacity.
Tickets to Special Presentations will be available to "unlock" for $15, and tickets to Cinema's Legacy and AFI Conservatory Showcase are free programs.
Different films and events will be made available to view each day of the festival, many with Q&As to follow. Once the film becomes available, you will have 48 hours to begin watching the film and then 48 hours to conclude viewing.
Special Presentations screenings are one-night-only events and will have different availability and viewing windows.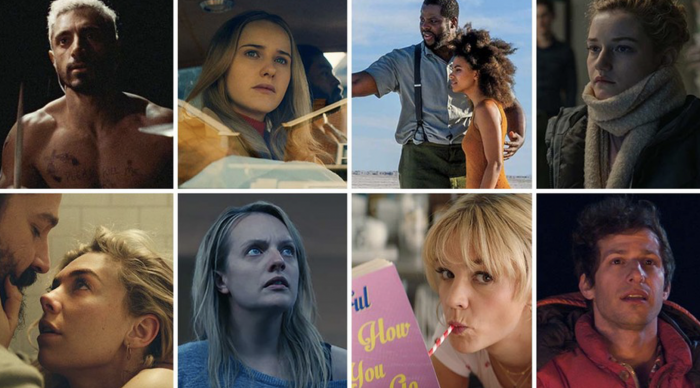 Courtesy of AFI FEST
On Sunday, Oct. 18 at 2:30 p.m. PDT, meet the Indie contenders: Riz Ahmed, Rachel Brosnahan, Winston Duke, Julia Garner, Vanessa Kirby, Elisabeth Moss, Carey Mulligan and Andy Samberg as they gather virtually for Indie Contenders Roundtable at this year's AFI FEST. This popular panel will be presented by The Hollywood Reporter and hosted by columnist Scott Feinberg.
Buy your FEST Pass here.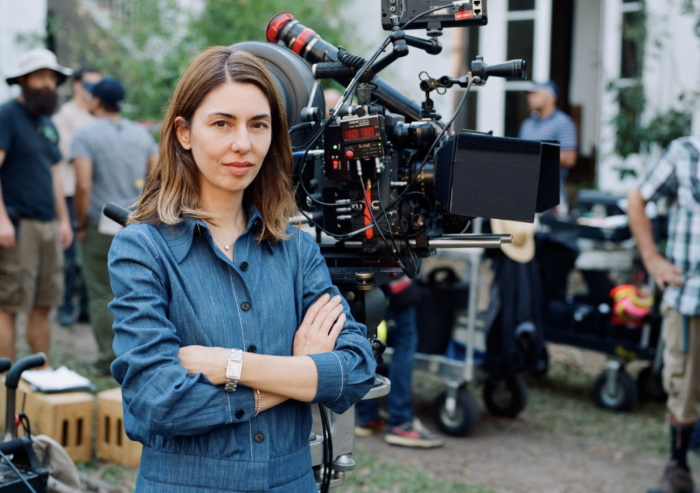 Courtesy of AFI Fest
This year there are four Tributes at the virtual festival. Enjoy an evening of conversation honoring Sofia Coppola, Kirby Dick, Rita Moreno and Mira Nair for their distinguished careers. Tributes will stream live online during the festival - Oct. 15 - 22.
Sofia Coppola exploded onto the festival scene with her directorial debut, THE VIRGIN SUICIDES (1999) which premiered at the Cannes Film Festival. With her second film, LOST IN TRANSLATION, Coppola earned more accolades, including the Academy Award®for Best Original Screenplay and nominations for Best Director and Best Picture. In 2017, she made history as only the second woman to win Best Director at the Cannes Film Festival with her film THE BEGUILED. Coppola returns to the screen this autumn with the release of ON THE ROCKS, the first co-production between Apple and A24 starring Bill Murray, Rashida Jones and Marlon Wayans.
Kirby Dick (AFI Conservatory Class of 1983) is a two-time Academy Award® nominated and Emmy®award-winning investigative filmmaker behind some of the most groundbreaking documentaries today with his creative partner Amy Ziering. His most recent projects directly impacted American politics and culture, resulting in real-world change. THE INVISIBLE WAR (2012) exposed the epidemic of rape in the US military leading to multiple congressional hearings and dozens of policy reforms in Congress. THE HUNTING GROUND (2015) created a national discussion of sexual assault on college campuses and sweeping reform policies at hundreds of institutions. THE BLEEDING EDGE (2018) unearthed the fast-growing medical device industry's corruption and malfeasance, catalyzing devices removed from shelves. With the release earlier this year of his latest documentary, ON THE RECORD, Dick presented the haunting story of music executive Drew Dixon as she struggles with her decision to be the first woman of color to come forward within the #MeToo movement. Past films of Dick's include TWIST OF FAITH, THIS FILM IS NOT YET RATED, SICK and OUTRAGE.
Mira Nair's accomplished filmmaking has earned her accolades around the world. With her directorial debut, SALAAM BOMBAY! (1988), Nair won the Caméra d'Or at the Cannes Film Festival and later went on to earn an Academy Award®nomination for Best Foreign Language film. Since then she has become a modern cinema master with films such as MISSISSIPPI MASALA (1991), MONSOON WEDDING (2001) and THE NAMESAKE (2006). AFI FEST salutes director and activist Mira Nair this year with a special conversation followed by the US premiere screening of the six-hour series A SUITABLE BOY, based on Vikram Seth's classic novel.
Rita Moreno's career began with a Broadway debut at 13 years old. Since then she has won all four of the most prestigious awards in show business – an Oscar®, a Tony®, two Emmys®, and a Grammy®– as well as a Peabody Award and a Kennedy Center Honor. Moreno has also been recognized with the Presidential Medal of Freedom by President George W. Bush and the National Medal of Arts by President Barack Obama. Moreno received an Honorary Degree from the AFI Conservatory in 2016. Her latest work includes co-starring and serving as Executive Producer in the Steven Spielberg remake of WEST SIDE STORY, scheduled for release summer of 2021, and starring in the popular Latino remake of Norman Lear's classic sitcom, ONE DAY AT A TIME.