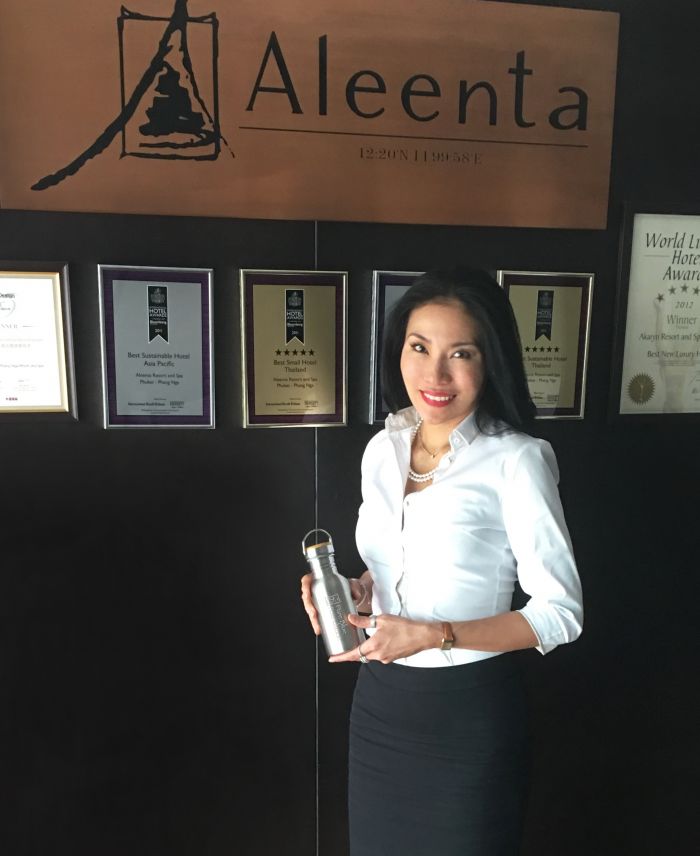 Akaryn Hotel Group
Akaryn Hotel Group has officially announced the company's aim to become the first single-use plastic free hotel group in Asia by 2020, across all six of its properties.
The akyra TAS Sukhumvit Bangkok opened on June 1, 2018, as a single-use plastic free hotel, the newest Akaryn property that is leading the company's anti-plastic initiative. In addition to providing guests with stainless steel water bottles upon check-in, other eco-friendly features implemented at the property include bathroom amenities presented in locally manufactured celadon ceramic containers, as well as toothbrushes and combs made from cornstarch. Biodegradable garbage bags will be placed in guest rooms and the plastic foil used for room amenities and in-room dining will be replaced by pinto boxes and glass jars.
Anchalika Kijkanakorn, Founder and Managing Director of Akaryn Hotel Group says, "Plastic waste doesn't disintegrate or biodegrade, it ends up polluting our water, endangers the eco-system, enters the food chain, and will eventually end up in our bodies. No landfills will be enough to sustain the amount of plastic bags and bottles readily given away for instant convenience, but it is so easy to break the habits… Akaryn Hotel Group properties will continue to invest in this critical cause of concern, ultimately aiming for plastic-free oceans."
The shift towards single-use plastic free hotels also includes the remaining Akaryn properties, with the akyra Manor Chiang Mai being on track for August 2018, and both the Aleenta Hua Hin and Aleenta Phuket eliminating all single-use plastic in 2019. The akyraThonglor Bangkok and akyra Beach Club Phuket properties will be single-use plastic free by 2020.
"It takes a lot of additional effort in sourcing alternative products that are competitive in pricing," explained Thomas Singenberger, Hotel Manager at akyra TAS Sukhumvit Bangkok. "We try to source products that are plastic-free, and we also try to convince suppliers to reduce single-use plastic in their delivery packaging."
Supporting this single-use plastic free initiative is Akaryn Hotel Group's Pure Blue Foundation, which supports multi-faceted marine conservation projects including coral reef restoration, marine turtle conservation, and engagement with local schools and communities so the next generation can learn about the importance of protecting fragile marine ecosystems. Concerned about the threat of plastic waste into the ocean, the organization now focuses their efforts on eliminating single-use plastic at the origin. The Pure Blue Foundation supports Akaryn properties through the introduction of reusable stainless steel water bottles for guests upon check-in. Akaryn Hotel Group continues to apply this concept in various ways, such as supplying the properties' retail shops with swimwear made from recycled plastic bottles, diverting further waste from entering the sea.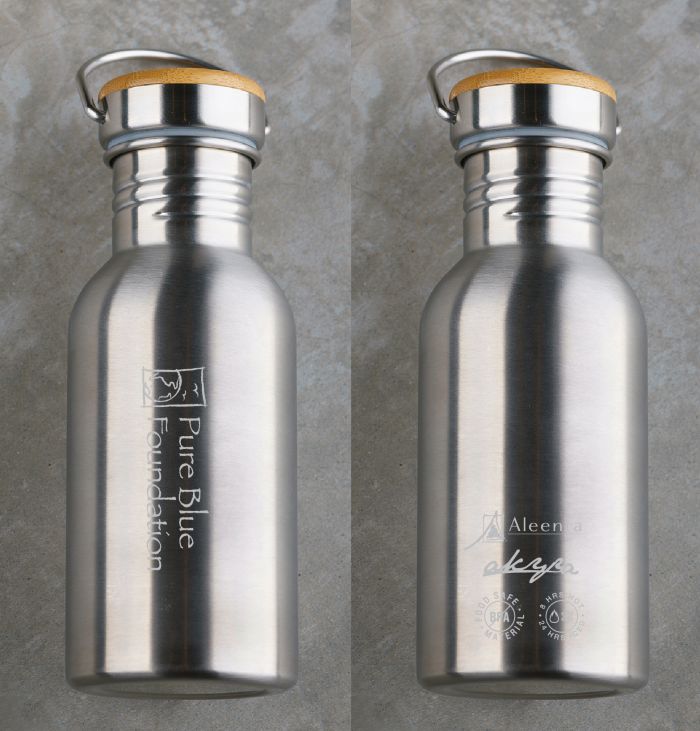 Akaryn Hotel Group