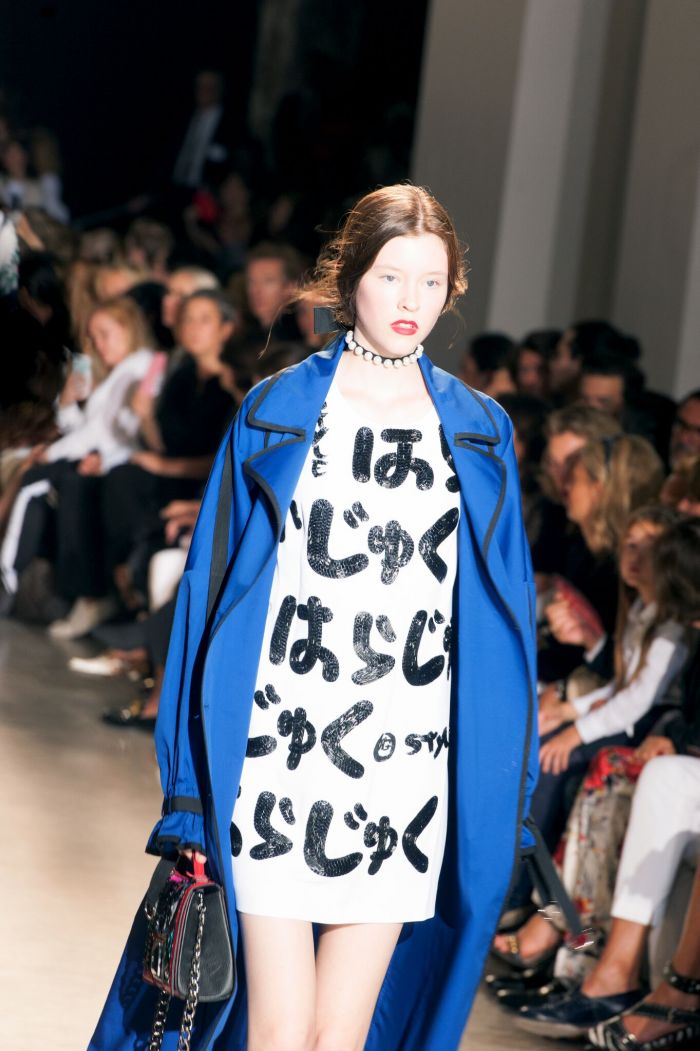 Photos Credit: Corinne Rollins/ARTIFICE ATELIER AGENCY
The fun, bright colors and sounds of the city of Kyoto, and the lifestyles and fashions of Tokyo's Harajuku teens are presented as an homage by Andrew Gn for Spring/Summer 2018. The graphics, accessories, surface designs and patterns are very Harajuku in style, decoration and joyful combinations. These are the outfits that everyone will want for the season. Short dresses, shirt dresses, long coats, romantic gowns and more were part of Gn's collection this season. One thing we can always depend on with Gn—he always takes an idea to its limits, rushing directly into whatever concept that tickles his fancy. His love affair with his favorite cities is reflected in the colors, forms, patterns and accessories that combine with the workmanship of high-level couture with street fashion. There is joy, excitement and vibrancy in this spring collection.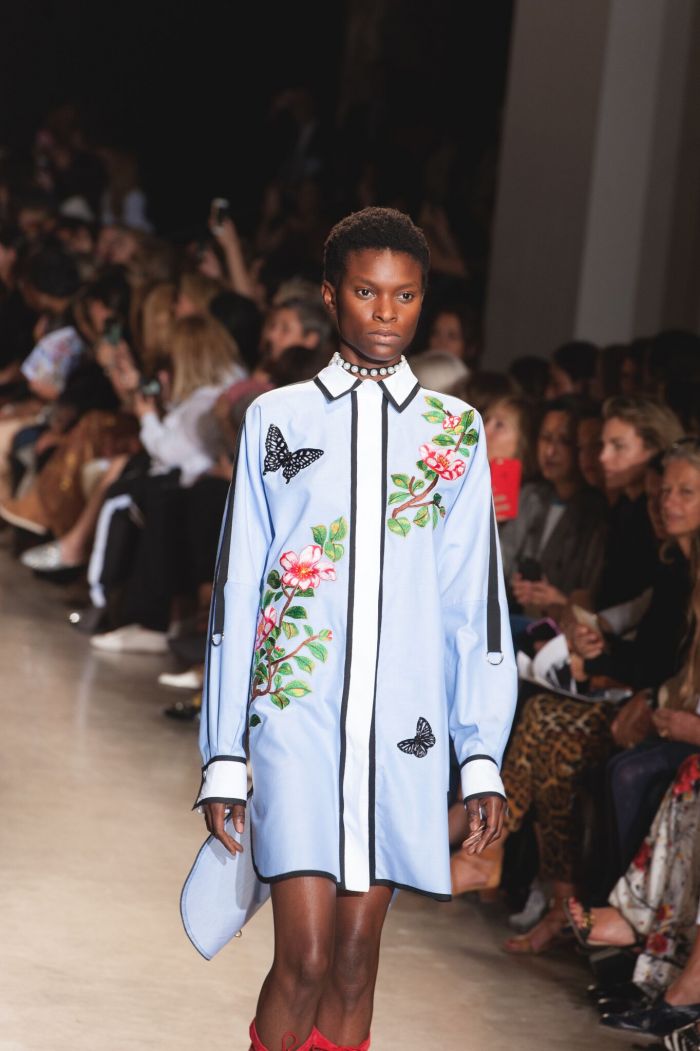 The ideas in the collection are also very wearable and will be an influence on many other designers. This cultish, yet infectious Harajuku-esque styling, with Gn's interpretation, will bring it onto the world fashion stage. Clearly, he has a love and affection for the creativity and energy of the cities he knows so well. I am always impressed by his techniques and construction of his work; his patterns and cuts are always at the highest level of couture technology. While many designers claim to be couture designers, the description is one that actually defines how you approach your work and how much is done by hand or by machine. A couture designer is only as good as his manufacturers, who are individuals with very high level skills. Here, Gn has taken the spirit of high-end sportswear and combined it with couture techniques to raise the level even higher. We are treated to not only a vibrancy of his ideas, but also to the beauty of their execution. He never disappoints in this area; he is forever curious and always looking for a new way to interpret the world from his point of view. I never leave one of these collections without really wanting or obsessing about something that I saw on the runway. I fell in love with how he used pearls and decoration on the surfaces of everything—bags, necklaces, jackets, buttons, all for surface decoration. It was witty, fun and high-spirited, just what you want for the season. I now have something to look forward to, and what I want is something that is very "Harajuku". Don't you?