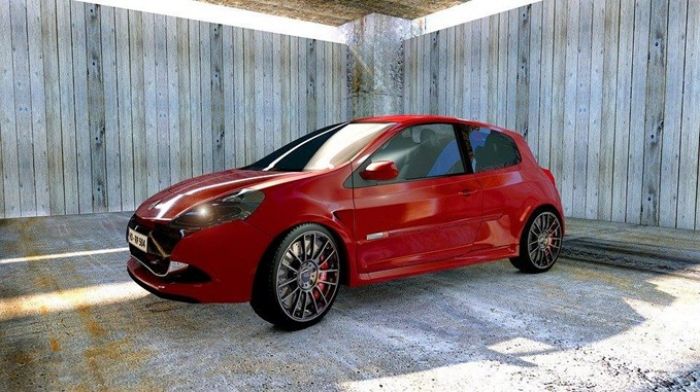 Carports near me
As a vehicle owner, you might have pondered over the question, 'should I get a carport' many a time, only to be dissuaded by the stress of installation. Basically, carports are covered structures that are basically built for the protection of your car. But they serve many purposes beyond that, which brings us to the question that you can read in the title of this guide.
Benefits of Carports
Let's face it, the most important asset that we own apart from our house is our car. If you want to take care of your car to maintain its resale value, you may want to install a carport in your home. Looking at the affordable carport costs, it does seem like a worthwhile investment.But before we jump to any conclusions, let's shed light on some of the major benefits of carports.
1. Carports Protect Your Car from Weather Damage
Our cars are exposed to external elements that may prove destructive for your car. Harsh weather can wreak havoc on your car, and incur the possibility of paint fading, hail damage and wind damage. If your car is unprotected, it might incur dents from hail or scratches from tree branches in the event of a storm.
Since weather is always unprecedented, how do you enhance your car's protection? Carports help you do that. They offer shelter to your vehicle so that it can remain unharmed even when a hailstorm strikes. Protecting your car from weather damage will protect you from car repair costs and also maintain the resale value for your car.
2. Carports Protect Your Car from Theft and Vandalism
When it comes to your valuable assets like your car, theft and vandalism are a high possibility. How do you protect your car from such elements? While you can park it in a garage, you won't be able to see the car, which is possible with the installation of a carport.
Carports enhance the protection of your car and successfully ward off intruders who may try to steal your car or vandalise it. If you want to protect your vehicle from random attacks, carports are a common and effective preventative measure.
3. Carports Keep Your Car Cool During Summers
If you have leather seats, you will understand the bane of sitting on burning hot seats during the scorching summer heat. Cars are usually parked outside without any shade, which exposes them to the bright summer sun. This can not only pose discomfort to car owners, but it can also have consequences for the car.
Sun damage can crack the car's paint, which will then require auto paint services. The sun's harmful UV rays can break down the pigment in car paint. You can keep your car cool and prevent sun damage to it with the help of a carport that offers it shade during high temperatures.
4. Carports Are Affordable
If you want to offer your car protection but wonder if it will be a worthwhile investment, get this! Carports are actually very affordable, and you can find a good enough carport within your budget. The thing with carports is that they come in so much variety that you will inevitably find one to suit your needs without it weighing too heavily on your pocket.
For example, if budget is your primary concern, you can choose between a flat, gabled or pitched roof or make a choice between a colour bond roofing, laserlite sheeting or tiles to fit the cost of the carport within your range of affordability.
5. Carports Provide Shade
Carports, as the name suggests, are purpose-built for cars. But that doesn't mean they don't have other benefits for homeowners. During the summers, it can be very hard to sit outside and revel in nature or just enjoy a cup of coffee on a summer morning due to the overpowering summer sun.
However, carports make this consternation easier! They provide shade not only to the car but to the whole space that can be used for other purposes as well. You can add a chair or a table to the carport and use that as a shaded space to escape the overbearing summer heat.
6. Carports Provide Storage Space
Every homeowner requires some storage space to keep their toolboxes and other items. Normally, you'd need to create a storage unit or need to rent one out for your things. A carport, however, serves as a two in one! It not only provides shade for the car, but it also acts as a perfectly good storage space.
Since you can make the carport as big or small as you want, it's your call what you want to fit in there. With a carport, your home will never again suffer from a lack of storage space.
7. Carports Are a Design Feature
Carports are not just a parking and protective space for your cars;they have recently been promoted to something of an icon. Carports serve as an additional design feature for your home. Since you have the option of choosing the structure and design of the carport, you can make it look as aesthetic as possible.
By design, carports are elegant and minimalistic, so they are perfectly in line with the aesthetic of the modern home. Whatever the exterior of the house may be, you will find enough options of carports that gel well within your home.
Should I Get a Carport?
If you were wondering whether you need to get a carport installed in your home, this guide is sure to help you. There are several benefits of a carport that extend beyond just offering shade and protection to your car. Carports can not only act as a storage space for your goods but also as a new design element for your home.
Since the installation of carports can be very affordable, with so many options to choose from, you can rest assured that you're making a smart choice. The carport can serve you and your home for many years to come, so it's definitely a worthwhile investment.