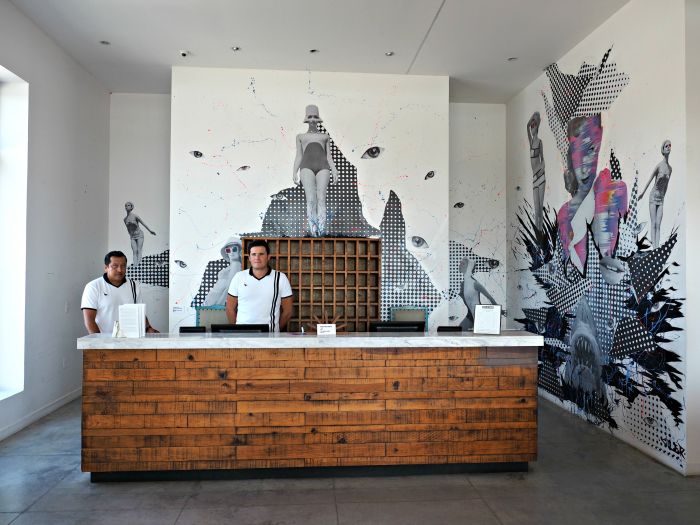 Photos Credited to: Blakely Trettenero
From the moment you enter the stately wooden doors of Hotel El Ganzo, you instantly realize this is not your normal touristy Mexican hotel. Walking into the crisp minimalistic design you're smacked in the face by a huge pop of art that seems to come out of nowhere. There's a mix of modernist style, clean white architecture, rustic wooden elements, and bold one of a kind art installations. Although these styles might sound contradictory, it flows in the chicest way possible.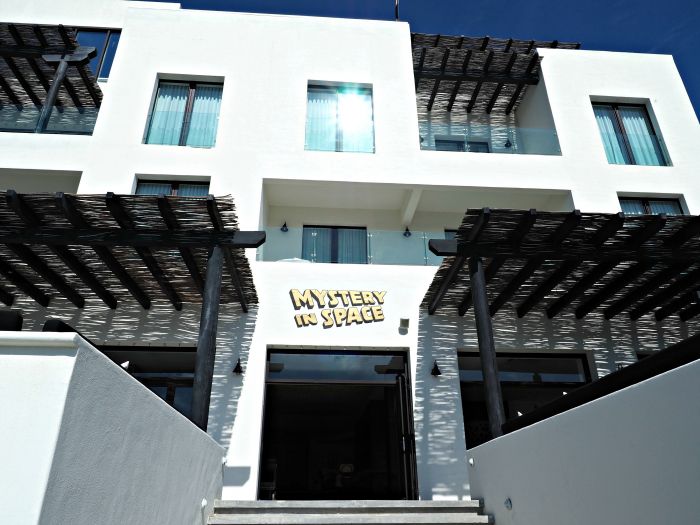 At El Ganzo art is the primary focus, with local and international artists asked to make their mark on the hotel, leaving every wall inside and out a different art installation that captivates you with its authenticity. Not only limited to visual art, this property has an underground recording studio where artists from all over come to get inspired as well as put on live performances for guests. With 70 rooms overlooking the Sea of Cortez, it breaks the mold of the usual 'all-inclusive' Los Cabos vibe with its cool yet comfortable atmosphere.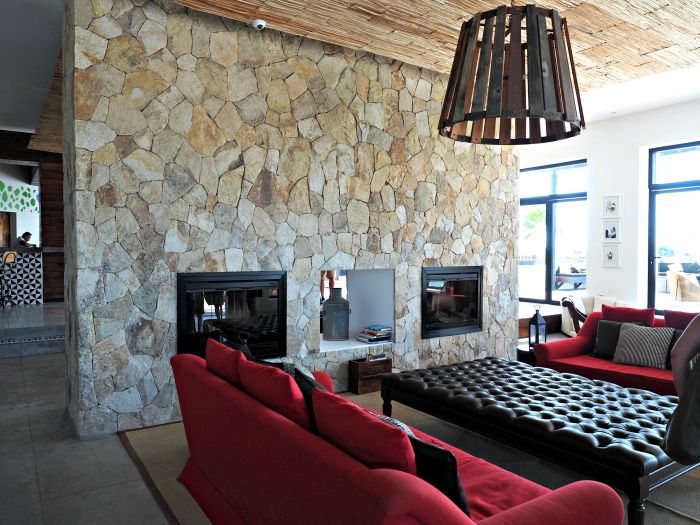 A quick ride across the Puerto Los Cabos marina on the hotel's boat takes you to its secluded beach and stylish outdoor restaurant. After one sip of my hibiscus margarita and bite of their delicious ahi tuna, their culinary reputation of having some of the best food and cocktails in Cabo was confirmed. Once satiated on many rounds of delectable dishes and craft margaritas I set out to relax in one of their hammocks by the water. I laid under a palm tree in the sun watching each picturesque wave roll into the sandy beach while being gently rocked by the cool salty breeze.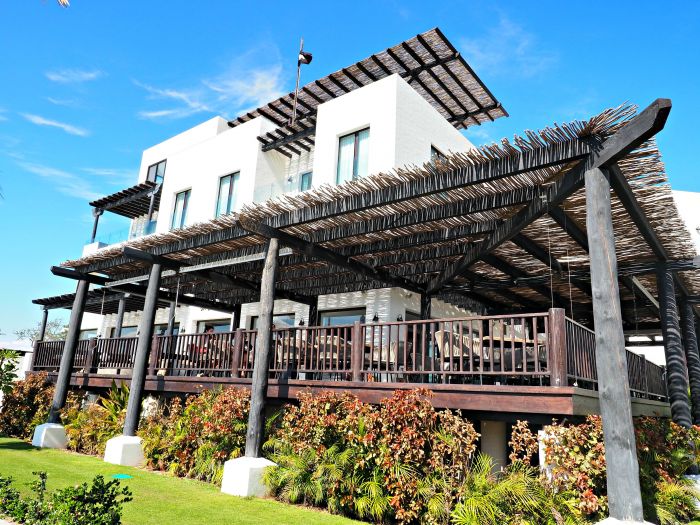 If the beach isn't something you fancy, then I'm positive their trendy rooftop infinity pool will. You can relax by their pool all day with its breathtaking views of the harbor and Sea of Cortez in front of you and funky art behind you. Make sure to have the camera ready as you swim in the above ground section of the pool with glass side for the perfect photo opportunity.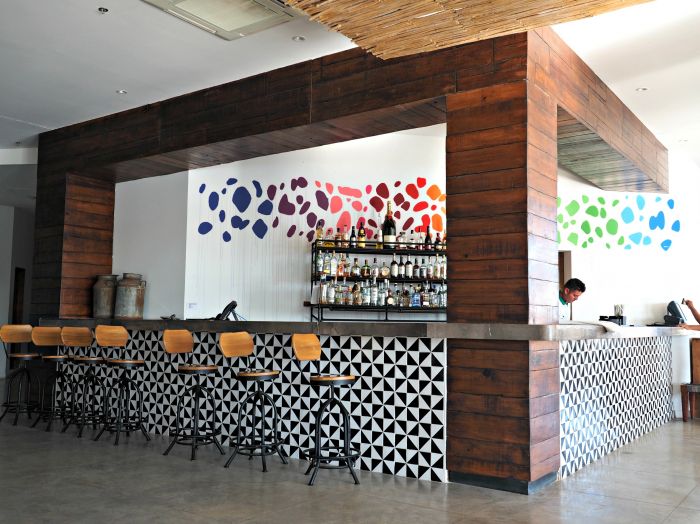 With this incredibly unique hotel being only 20 minutes from the airport and strategically located at the base of the Puerto Los Cabos marina; the opportunities for relaxation, adventure, art, and indulgence are seemingly endless.