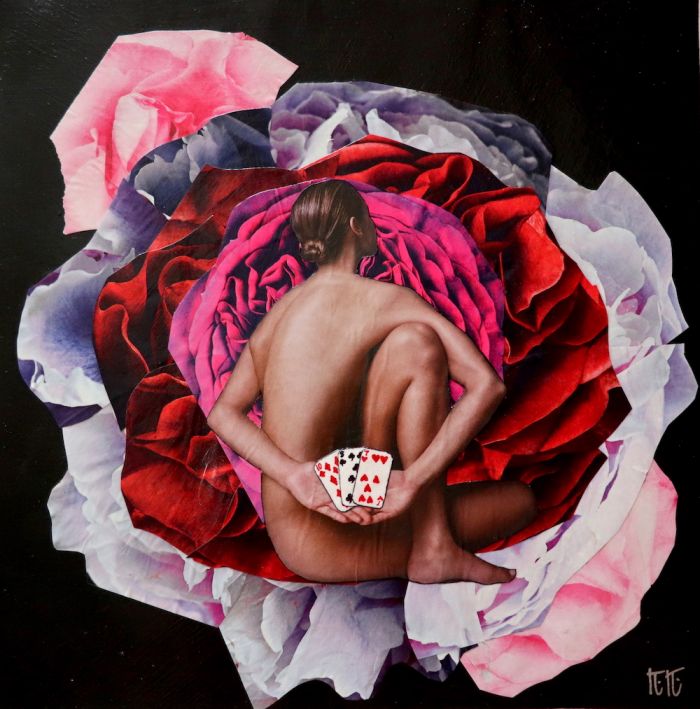 Kerry Krogstad
As someone growing up with her nose in fashion magazines, Kerry Krogstadnoticed a distinct contradiction between the fashion industry's version of women and the strong female characters she found decorating her mother's deck of tarot cards. In Krogstad's mind, she began to create clear feminist messages using collage and paint to pay homage to the powerful women that she once studied in her sketches. The artist tells JustLuxe, "I noticed society's attitude towards the female form as censored and taboo early on, and it left me with such a predicament. That this body was dangerous, bad, and should be hidden; which contradicted the biology that I grew into and felt. However, there was one place I had found where nudity was safe, albeit hidden away, and that was my mom's deck of tarot cards. There were women dancing under full moons, gathering water, riding horses in full confidence and free. Femininity was considered strength, women were powerful and in control of their bodies and destiny. It's no wonder why these ideas have been suppressed. I started drawing these women from the tarot cards, as a way to study them, and it's only grown from there. I love to portray women who are comfortable, confident, and most of all unbothered."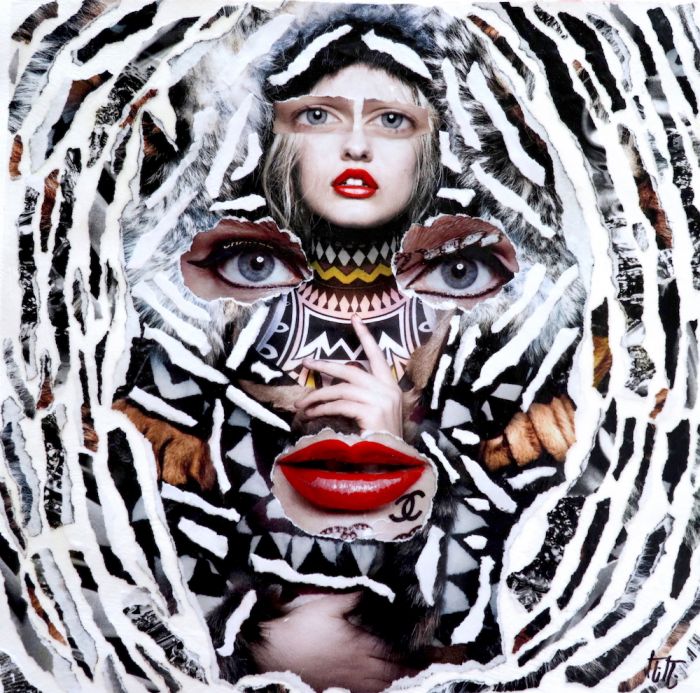 Krogstad's choice of subject comes as a timely message in the current and social and political landscape. She explains, "It's amazing how much change has taken place even in the last ten years, especially socially. Everyone has a voice and an opportunity to share their views, yet this kind of access has also been damaging. We've seen feminist movements intrinsically become compartmentalized and turn against each other, it turns out they don't actually stand for all women. Equal women's rights are about choice and equal representation. We all have unique perspectives, and we deserve to feel like they matter and are heard. I hope that by sharing my experience, it can be used as a means to build connection and a dialogue. I've had people relate honestly to my work, but I've definitely also had people being put-off by it. Not everyone is ready for a woman creating art of nude and semi-nude women."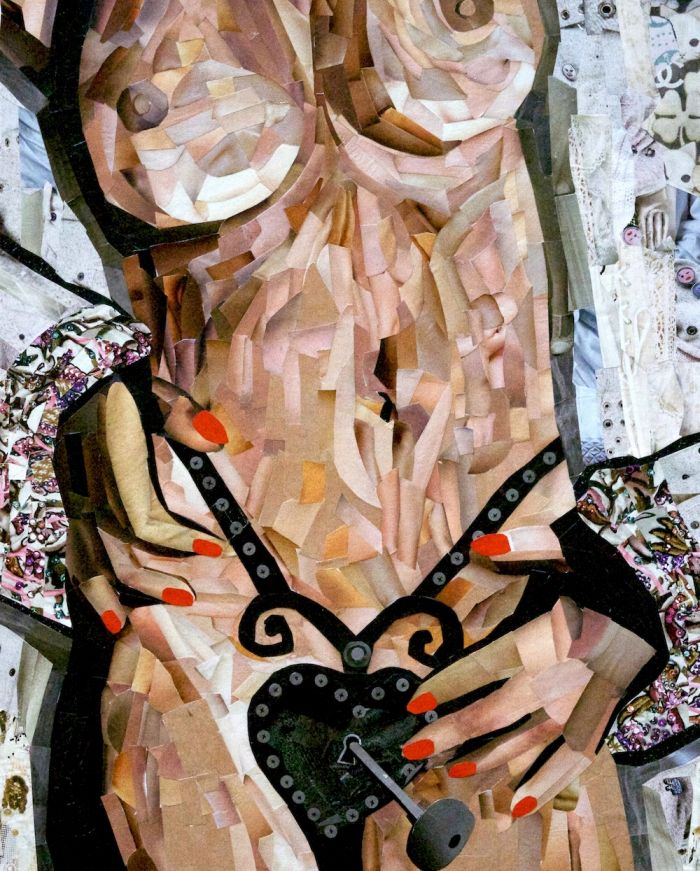 With an affinity for bright, bold color, Krogstad found that she couldn't find the right hues she wanted to use by mixing paints or that mixing paint was too time consuming. Instead she found that she could create the right colors by using magazine clippings and combining them with drawings on canvas. The result closely mimic paint but is really scraps of paper carefully constructed on canvas to create a controlled chaos that resembles Krogstad's favorite urban environments and densely populated spaces.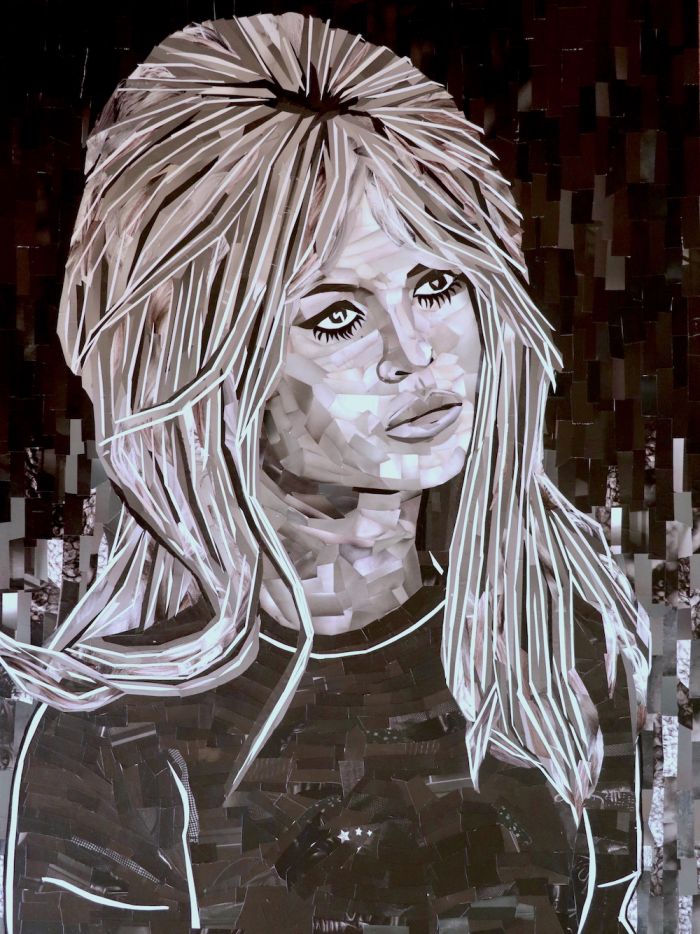 Since learning how to create her maximalist pieces filled with color, Krogstad has begun to view and use Krogstad differently. Once upon a time she wore black and created black and white pieces as she struggled with depression and anxiety. Her move to Hawaii opened her eyes to color through the island's botanical gardens, bold muumuu's and tropical surroundings. Moving back to the mainland, Krogstad brought her new vision with her and continues to view color as a way to tell stories and evoke emotions.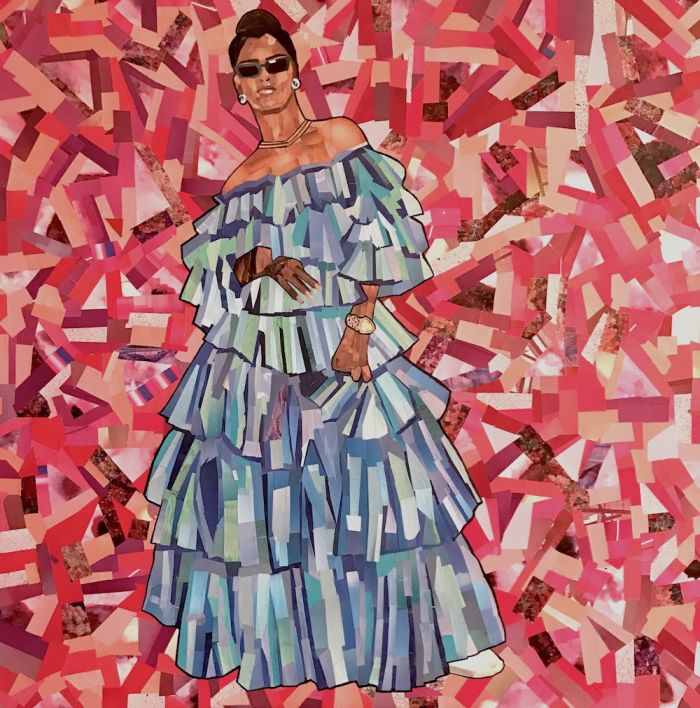 For Krogstad, creating work as her primary career is relatively new. Inspired by other artists at Art Basel and beginning to create collages has led Krogstad on a journey that includes having had her first solo show this year. And Krogstad acknowledges that just as her outlook on art has changed, so has art in general.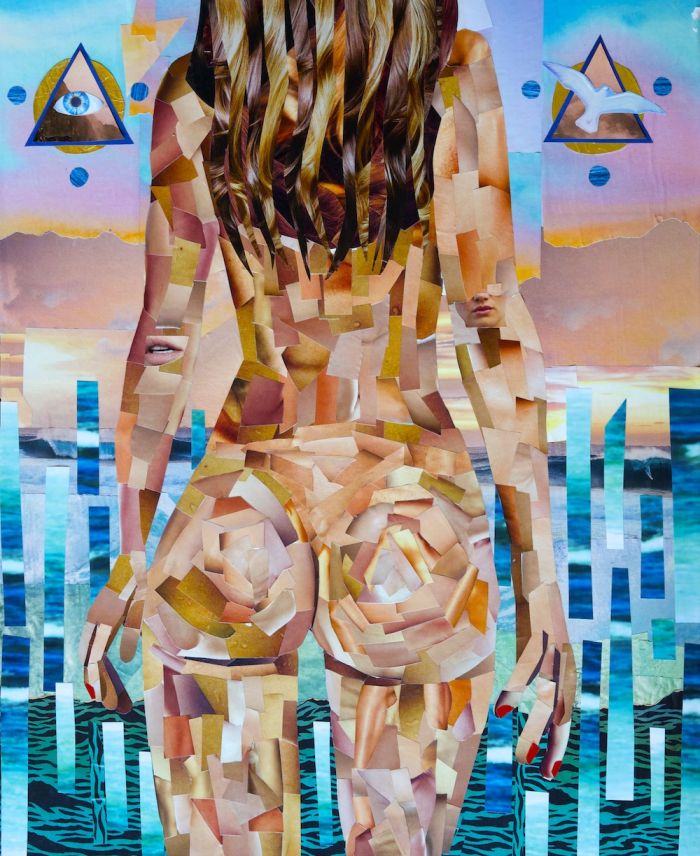 Art has long been a way for activists to reach out and express themselves to create messages of social change and Krogstad is excited to be part of that movement, which has benefited through the use of the internet and the ability to connect to multiple industries.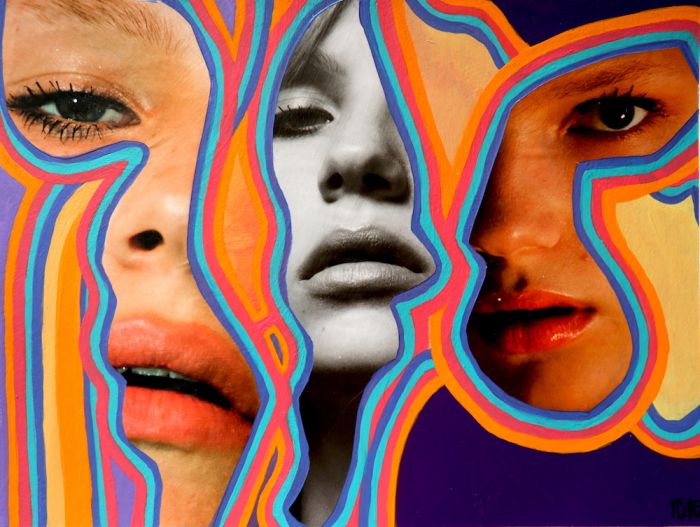 Krogstad's work are featured twice a year during Los Angeles Fashion Week with Six Summit Gallery. In addition she is working on a solo show which features larger than her usual collage pieces and the use of famous figures, a first for her. You can find more details about Krogstad and her upcoming shows and projects at https://www.kerrykrogstadart.com/.