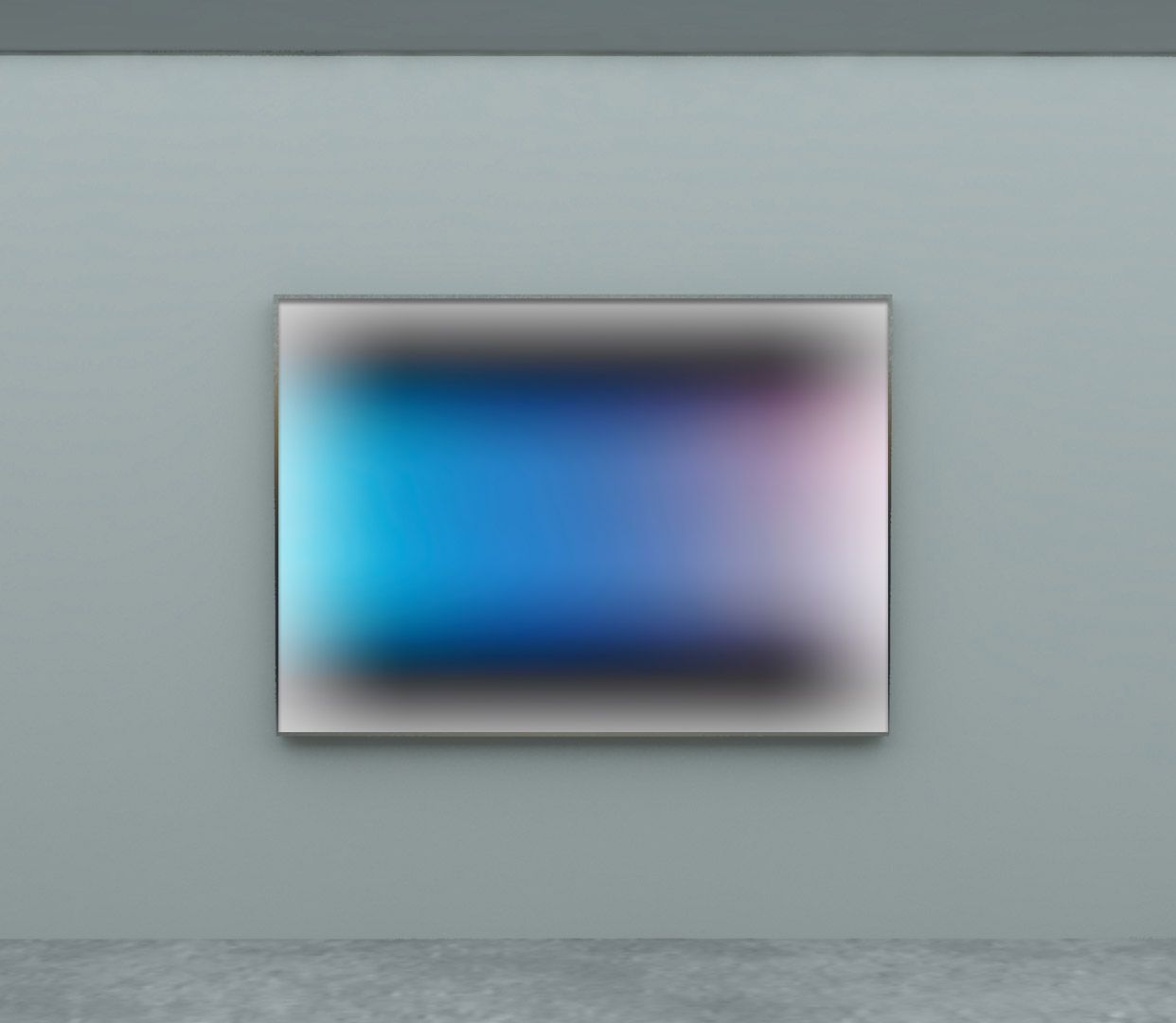 Photos Credit: Krista Kim
When was the last time that you put pen to paper to write something down? In this digital age, it is much more common for the glow of the screen to capture your thoughts. Artist Krista Kim has had a similar revelation. After studying traditional Japanese painting techniques using ink, Krista realized that LED lights are the wave of the future and she immediately felt inclined to make this part of her own art. Adding to the movement of Techism, where artists and innovators collide, Krista creates glowing images that are at once soothing and futuristic. Krista tells JustLuxe about her process, her technique and how living and studying abroad has sparked her creativity.
How did you get started as an artist?
I've always dreamed of being an artist as a child. I suppose those first glimpses of your future come from a genuine place. I am from Toronto and lived in Asia for half my adult life. While living in Tokyo, I felt a deep connection to Japanese art and Zen. I was compelled to learn traditional Japanese painting techniques. Nearly four years later, I moved to Singapore for five years, and pursued my MFA.
How did you discover a digital medium?
'Light is the new ink.' This became the basis of my thesis for my MFA studies at La Salle College of the Arts /Goldsmiths in Singapore. LED lights facilitate digital consciousness through our devices, and this is what I wanted to explore.
What artists have most influenced you?
Robert Irwin, James Turrell, Toko Shinoda, Rothko, Cory Arcangel
How would you describe your work?
Techism. Digital technology is my medium, and through cross-disciplinary research and collaboration, I choose to become a facilitator of innovation and discussion. The Techism movement is young, but eventually digital will become the primary medium of the future. We need more artists to build bridges with the Tech industry as our world experiences constant groundbreaking innovation. This will ensure that we create a humane and balanced future.
What drives you to create/what is your passion for your work?
I love technological innovation and materials. I am always seeking the next digital game changer. What does it mean to be human in the digital age, and where is the beauty in it?
Where do you find inspiration?
I connect with friends who are innovators: artists, entrepreneurs, scientists and engineers. I read and I meditate.
What is your creative process?
While living in Singapore, the city has experience a lot of growth over the past five years so new development projects are everywhere. LEDs are in everywhere both indoor and outdoor. I captured photographs of lights and I use photoshop to create my compositions. It a process involves discovery and chance. I ask a lot of questions and reach out to leaders of new technology. I follow discussions on Digital Humanities. My creative process is about staying informed and discussing ideas with really amazing people. When I have the urge to create, it just comes. It's just me and my Mac. My studio is clean, stark, and my art is on the walls. I laugh because it's a far cry from a painting studio. It's so digital.
What feelings/thoughts does your work evoke?
My work makes you question why you are attracted it. It has an organic and vibrating quality. It's meditative, energetic and visceral.
What is your favorite part of creating your work?
I love being in the zone. It is essential. My next installation project is an exciting collaboration with Tech engineers. I love working with talented people.
Tell us a bit about your event at Guy Hepner. Can you give readers some sneak peak info about the show?
I am in a group show with fantastic artists based in NYC at Guy Hepner from April 8 - 29. The exhibition presents a collection of the most trending artists currently online, and explores the current fascination of social media, technology and the contemporary artist. It's curated by Avant Arte. I am honored to be part of this show. The other artists are Gareb Shamus, Jeremy Penn, Angela China, Alex Nero and Jason Dussault.
Where can people find your art?
The show at Guy Hepner is from April 8 - 29th. I also welcome studio visits at my Greenpoint, Brooklyn studio. My works on paper can be purchased on Saatchiart.com, and my acrylic mounted work can be purchased on Riseart.com.