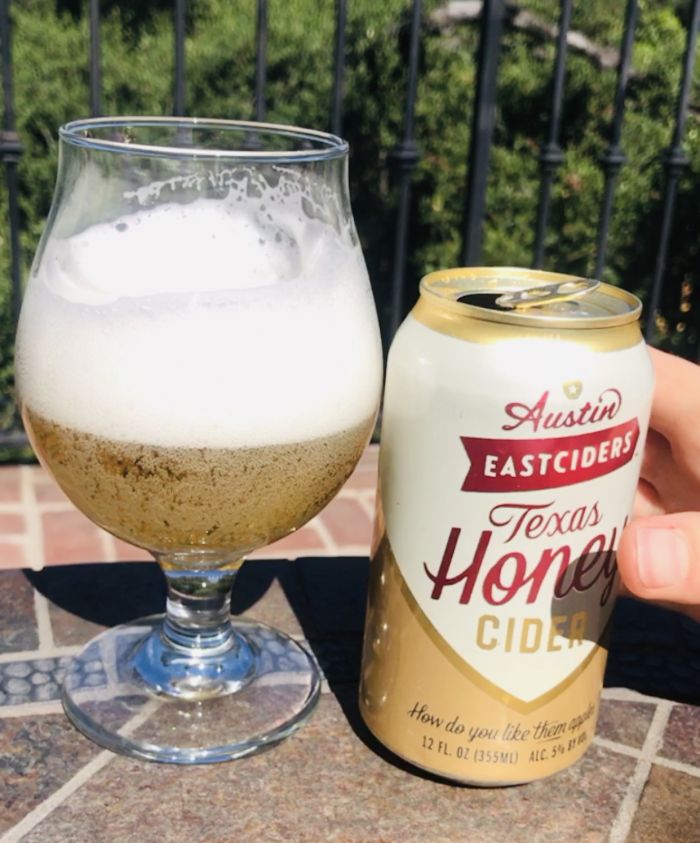 Jill Weinlein
When Ed Gibson from England moved to Austin, TX, he realized the city known for its vibrant music, foodie scene, outdoor fun and creative communities was missing a good hard cider. He recreated recipes from his days owning a bar in cider country England, and started Austin Eastciders for Americans to enjoy.
Not only are his creative hard ciders and spiked seltzers lower in sugar and calories, but with his success, Ed and his staff strive to do what's best for their community. They created the Austin Eastciders Cares program to help support nonprofit organizations in Texas and across the U.S.
With everything happening with Covid-19, Austin Eastciders recognized a need to support their local community and help bring a little bit of positivity during the pandemic. From April 1 through April 12, Austin Eastciders offered complimentary scheduled pick-ups for unemployed service workers. They set this up from their Collaboratory and the team gave away a 6-pack to over 900 unemployed service industry workers.
Additionally, Austin Eastciders partnered with Jane Ko (A Taste of Koko) to help on the Hundred for Hospitality Program. The team provided Spiked Seltzer to eight local restaurants and 800 unemployed service industry workers.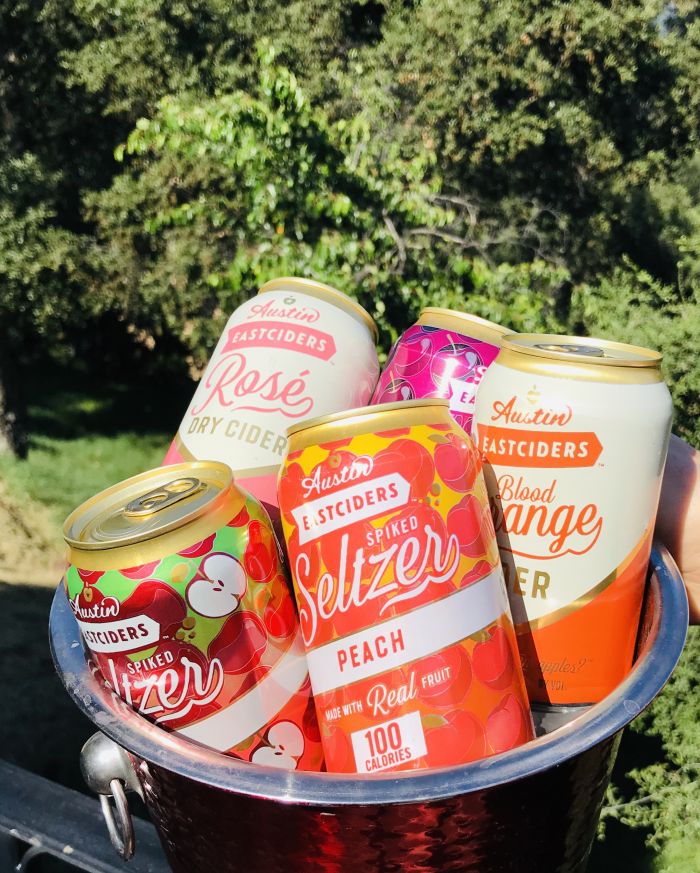 Jill Weinlein
Through the years, Austin Eastciders has supported 16 different organizations from local artists to hosting pet adoptions across the state. Their employees have put in 170 volunteer hours and they have donated and raised $67,000. They manufacture less than 0.1% waste, 99.9% of all materials from production activities are recycled or composted.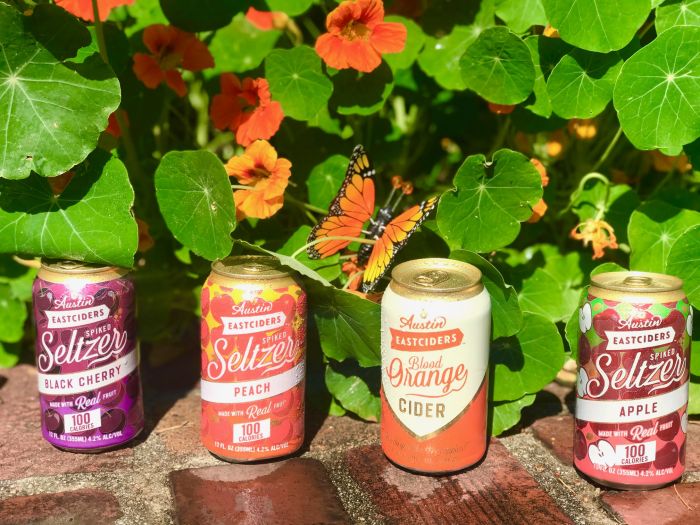 Jill Weinlein
Like a good wine, cider pairs well with food. Enjoy with soft or Manchego cheese and crackers, a fruity Waldorf salad and grilled chicken sausage with sauerkraut.
Cider flavors include Original Cider, Texas Honey Cider, Blood Orange, Grapefruit, Pear and Rosemary, Pineapple, Watermelon, Rose', and a Sangria Cider. For a lower calorie cider, Ed and his staff make a Brut Super Dry Cider, offering the sensory experience of a dry champagne and only 100 calories.
Austin Eastciders include new real fruit Spiked Seltzers at 100 calories. They are refreshingly on the dry side, and made with cider, real ripe fruit, and offer only 2 grams of sugar. Flavors include: Peach, Apple and Black Cherry flavors. Use as a mixer for a cocktail or with a shot of whiskey for a real kick!
Austin Eastciders can be ordered online and delivered to your front door to be enjoyed #SaferAtHome.