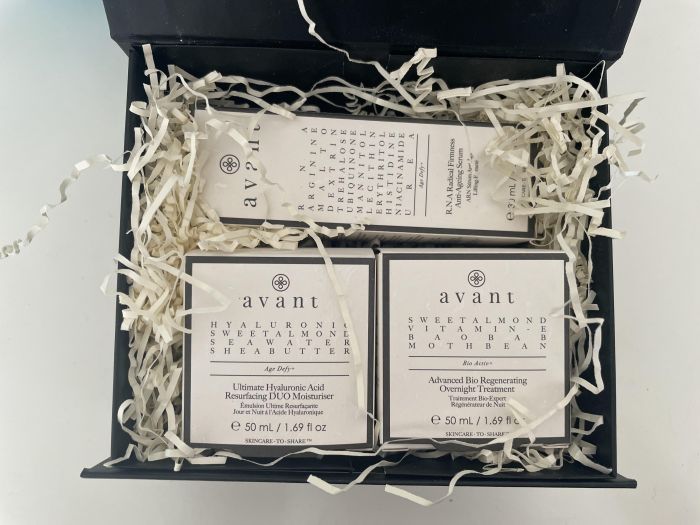 Elisabeth Rushton
After a seemingly never-ending winter, my skin feels dehydrated and dull, and looks slightly droopy. With spring around the corner, and the odd sunny day putting a pep in my step, I determined to launch a new skincare regimen. A friend of mine, S, is a beauty editor at one of the big glossies, and is consistently ahead of the curve when it comes to product tips. 'Try Avant, it's incredible', she decreed, during one of our socially distanced strolls. I went scurrying off to my laptop to research this name. I must confess, although I'd spotted the brand in Harvey Nichols Beauty Hall, I knew little about it before S commended it to me. The more I delved, however, the more interested I became. In a nutshell, Avant offers nutrient-dense products to restore and reinforce skin structure and function. Formulated by a team of scientists and dermatologists, their ground-breaking formulations are made using delicate, rare, natural ingredients.Avant's tagline is 'honest, science-driven and personally prescribed skincare'. This means they strive to provide products that are high performing and natural. Their scientists look at the whole range of possible skin types, including mature and hypersensitive skin, and work to ensure their products will perform as well for all of them.I loved the concept of natural-meets-science-backed ingredients. Furthermore,none of the raw ingredients have ever been tested on animals; indeed, the brand is proudly certified by Cruelty-Free International (the Leaping Bunny on Avant's packaging illustrates this accreditation).
I'm impressed with the breadth of their thirteen ranges from the more natural Bio-Active+ to the super performance Limited Edition range and saw lots of ingredients in there I love, such as the anti-aging peptide Matrixyl 3000, hyaluronic acid, glycolic acid, moringa oil and rose. I decided to dip my toe into the brand by trying out three products: R.N.A Radical Firmness Anti-Ageing Serum, Ultimate Hyaluronic Acid Resurfacing DUO Moisturiser, and the Advanced Bio Regenerating Overnight Treatment. In terms of first impressions,I really like the transparency of the brand in terms of its ingredients and their efficacy. The ingredients deployed in each product are printed on the front of the packaging, and on the back, there is a more detailed explanation of how those ingredients work. A carefully curated beauty ritual is printed on another side of the box.
After having used each of these products for the last two weeks, here are my thoughts on each of them:
R.N.A Radical Firmness Anti-Ageing Serum (£119)
RNA is a relatively new beauty ingredient and is pretty exciting in terms of cell renewal. The Avant Skincare R.N.A Radical Firmness Anti-Ageing Serum is designed to quickly combat the signs of aging. Using signature ingredients RNA and arginine, stimulates collagen production to reduce wrinkles, skin sagging and brown spots. Packed with powerful antioxidant properties, it leaves skin firmer, smoother and healthier with a more youthful complexion.
I found the serum easy to apply – my skin literally lapped it up, and after only one night I noticed a marked improvement to my complexion. After two weeks, my skin tone has become more even. I am totally converted to this product!
Ultimate Hyaluronic Acid Resurfacing DUO Moisturiser (£100)
The Ultimate Hyaluronic Acid Resurfacing DUO Moisturiser is gorgeously light and lovely to apply, it sinks in easily and provides a great, smooth base under makeup. When I first apply it to my skin there's an immediate cooling sensation. Also because of its light, gel-like texture, it leaves no residue or piling, which is a huge plus for me. It is definitely extremely hydrating, and my skin immediately feels plumped up and refreshed. Also, like the night cream, the scent is soft and clean, and its an unusual pretty pale blue that I enjoy!
After a couple of weeks of using this, my skin looks and feels smoother, and more moisturized. I've noticed a real improvement in my fine lines and skin texture. My skin has reacted beautifully to this product and I'm definitely happier with both its improved texture and tone.
Advanced Bio Regenerating Overnight Treatment (£85)
I have been using the Advanced Bio Regenerating Overnight Treatment nightly for around two weeks, and I can see definite improvements to the fine lines around my eyes and forehead. They look more filled in and much less visible. What is more, my skin feels more hydrated and is bright and glowing. I am prone to dry skin and it has definitely felt more moisturized with none of its usual tightness, so this has been immensely beneficial.
The results I've seen after only a couple of weeks of use have been nothing short of transformational; my neighbor stopped me in the street the other day and demanded to know what I was using to give my skin such a glow. Avant products are not pocket money prices; nevertheless, I am sold. With all of the products I tried, a little goes a long way, so this is a worthwhile investment. Moreover, Avant describes itself as 'skincare-to-share', meaning it's for all genders and ethnicities. My husband helped himself to each of the products whilst I was trialing them and was impressed enough to confess that he'd noticed a difference in how his skin looked and felt (he's usually a REN devotee, but I sense he might have been swayed).
Avant is a sophisticated, clever, performance skincare that feels like self-care and is a great addition to your skincare routine. I highly recommend it.
For further information, and to purchase, please visit Avant Skincare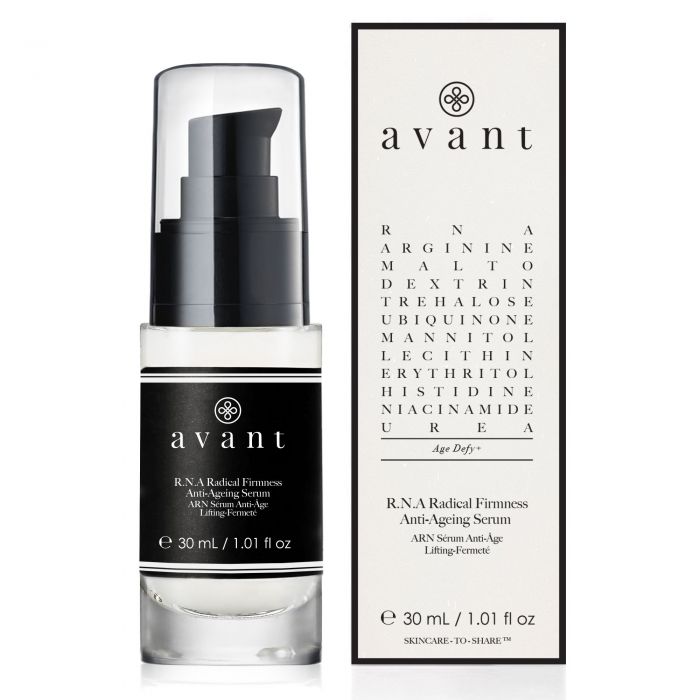 Avant
Avant R.N.A Radical Firmness Anti-Ageing Serum (£119).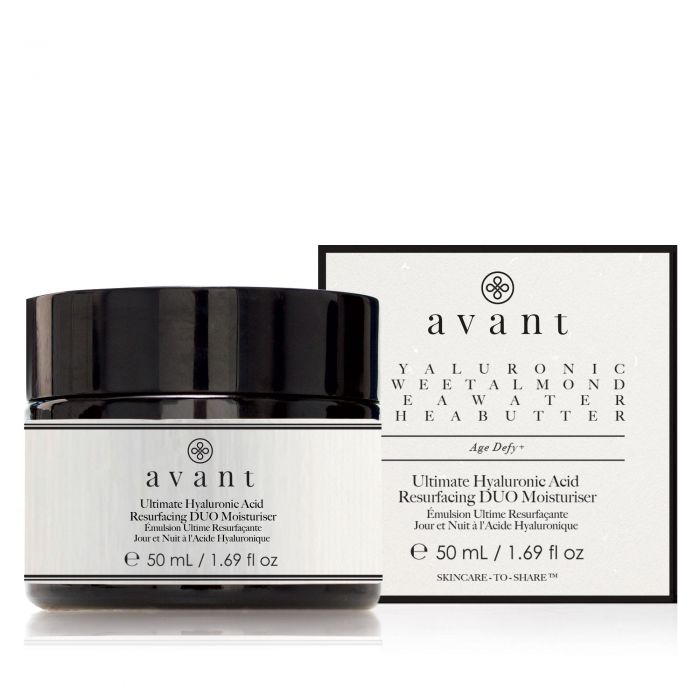 Avant
Avant Ultimate Hyaluronic Acid Resurfacing DUO Moisturiser (£100).
Avant
Avant Advanced Bio Regenerating Overnight Treatment (£85).