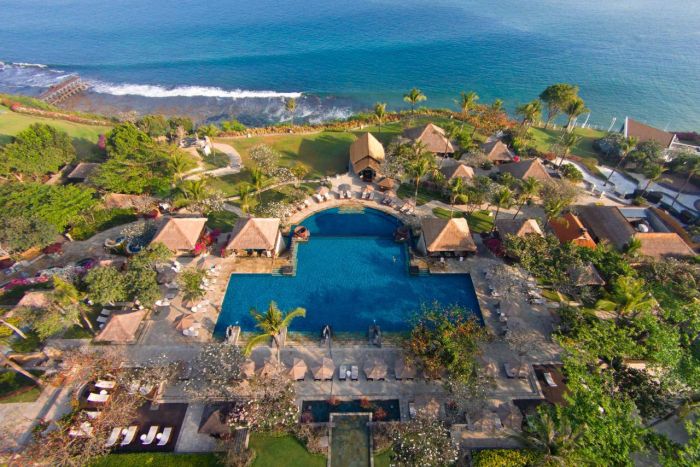 AYANA Bali
Luxury Travel journalist Cheryl Slater reviews a new wellness program at the AYANA Spa Hotel in Bali
There are three different AYANA Wellness Retreats to choose from with a minimum stay of 3 nights or a customized plan can be created for you.
AYANA Wellness Retreat Itinerary
Days on the AYANA Wellness Retreat began early at 6.15 am with a morning ritual. I was given a wellness journal to note down how I was feeling, what I was grateful for, things I'd learned during the day, what my words of encouragement to myself were and the best thing about the day.
It's such a cathartic exercise and one that's so simple to do. Even just 5 minutes a day to clear your mind and get rid of any bad thoughts. I'm a true believer that there's power in writing it all down.
By 6.30 am it's time for a sunrise morning group yoga class at the Bale with the backdrop of the Bukit Peninsula offering panoramic views of the shimmering Indian Ocean.
On the first day there is a fitness and health assessment with the personal trainer who puts together a plan of action based on my fitness goals and creates a program that I can easily do at home and without gym equipment.
After breakfast, there are numerous classes to choose from – Qigong, Muay Thai, HIIT, Pilates, Power and Hatha Yoga, Meditation, aqua aerobics and SUP.
Thalassotherapy & the AYANA Spa
The thing that everyone wants to try and the center point of the spa, is Aquatonic Thalassotherapy. An all-encompassing sensorial experience and the largest seawater thalassotherapy pool of its kind in Southeast Asia.
The Aquatonic Pool is a warm seawater labyrinth heated to the optimum temperature to rebalance mineral deficiencies, and stimulate blood circulation, tonicity, and muscular rehabilitation.
It's a two hour session where you move through a series of twelve hydromassage stations with over sixty individual jet streams, microbubbles, and geysers that massage the joints and muscles.
Besides the thalassotherapy, I got to experience two massage and healing treatments – the Seven Chakra Dhara – a relaxing Ayurvedic-based ritual that uses aromatic oils on the chakra points and all over the body, weaving together Abhyanga massage, aromatherapy, gemstones, and chakra sound healing.
The other treatment was called Nakatsuji and almost felt like acupuncture – pressing deeply into my muscles. 'The Nakatsuji Method' is said to release muscular pain and enhance lymphatic drainage. And the massage element of the head, neck, and shoulder, alleviates headaches and tension caused by poor posture and prolonged computer use.
Treatments can also be taken at the exclusive luxury spa villas. These two villas come with their own unique Spa on the Rocks ritual themed menu.
Rock Bar
A stay at AYANA wouldn't be complete without a sunset cocktail with the most stunning views at the famous Rock Bar. After all, life is all about balance.
Visit the AYANA website for details of the AYANA wellness retreats.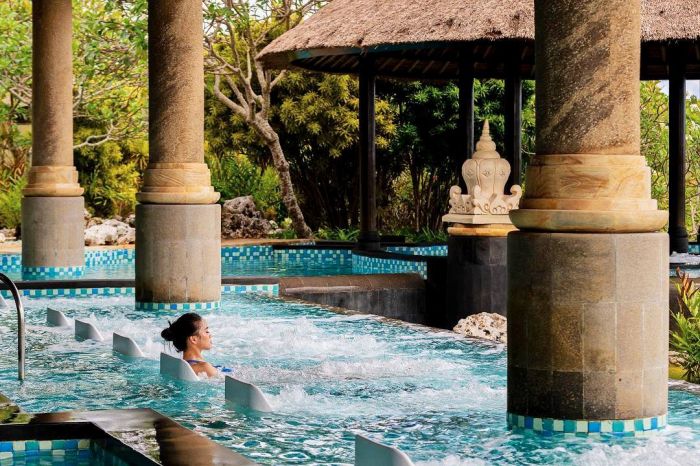 AYANA Bali
Thalassotherapy at AYANA Spa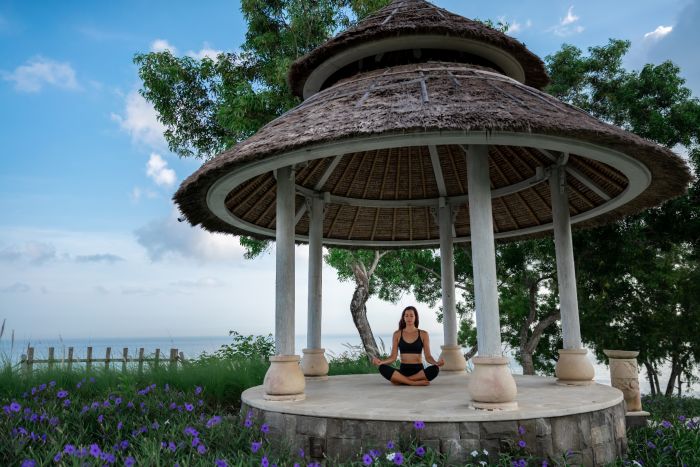 AYANA Bali
Sunrise Yoga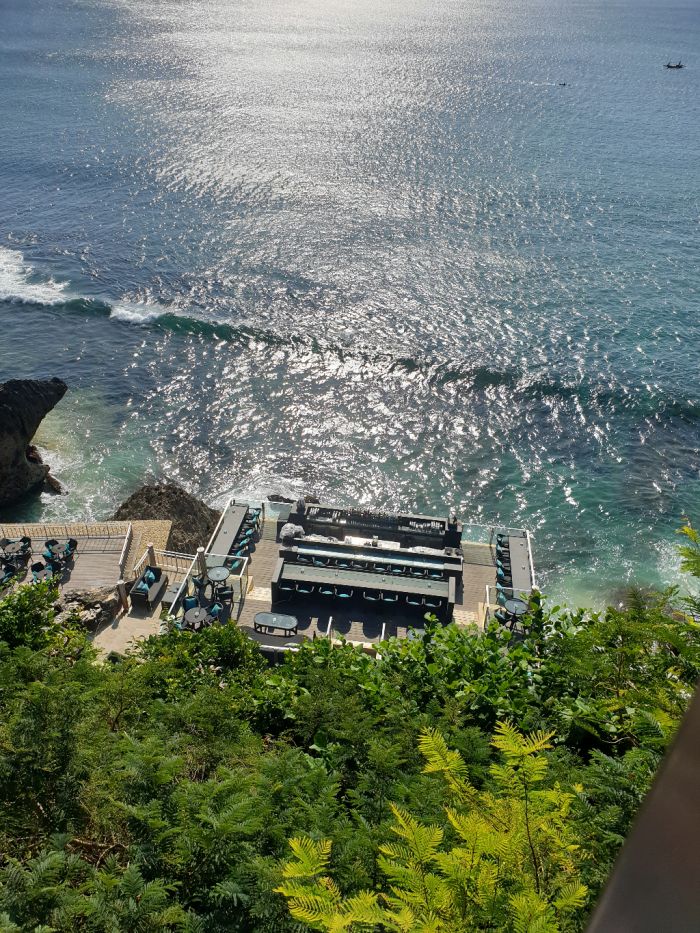 Cheryl Slater
Rock Bar at AYANA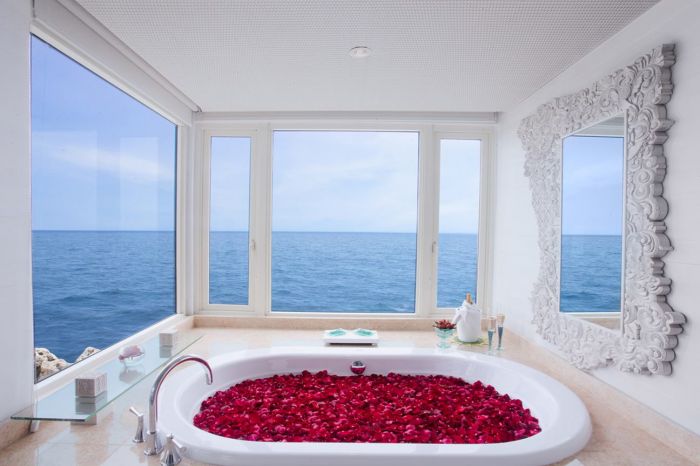 AYANA Bali
Spa on the Rocks