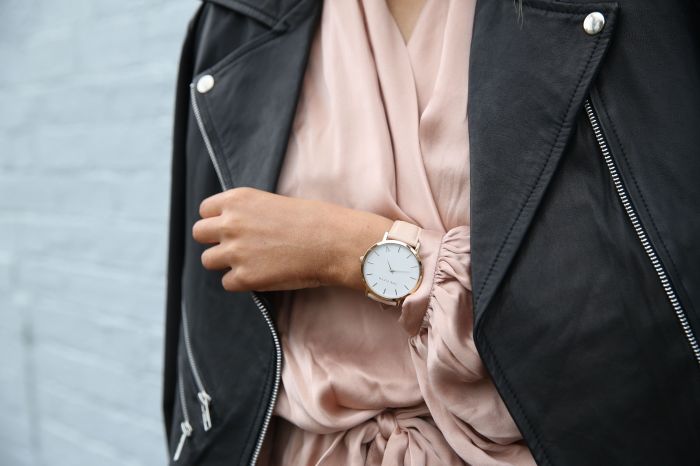 The5th/Pexels
In the pursuit of statement-making style, there's one wardrobe category that's always forgotten and pushed aside: the basics. Basics are only for creating capsule wardrobes and for those that don't want to put much thought into their outfits, right? Wrong! Basics are the secret ingredient to any stand-out wardrobe, pairing well with everything and blessing you with endless outfit combinations. It's time to go back to basics. Here's how simpler styles in your wardrobe can make a bigger statement.
Build Your Foundation
Every killer wardrobe comes from a foundation of great basics. Regardless of your style, the season, or the weather, they're key to making a big statement with your outfit of the day. Great basics are all about form and function. Having a pair of medium or dark-wash jeans in the back of your closet is different from having a well-fitting pair of jeans that you actually like to wear. The fit and quality of your basics matter. You want to have functional handbags, t-shirts, jeans/pants, and dresses that complement the other pieces in your wardrobe. Great basics like your handbag will help elevate your outfit because they look good and feel good.
Mix and Match Your Style
Polina Tankilevitch/Pexels
Many shy away when they hear about how the basics can give great style options because it doesn't match their style. But wearing basics doesn't mean sticking to black and white and jeans paired with a button-down or tee shirt (even though they're always a win). You get to make things your own! Not a fan of wearing white? Stock up on boutique tees in black, gray, blue, yellow, or your other favorite colors.
Change up the type of top you wear with your skirt or jeans. Whereas wardrobe essentials are typically in neutrals, the basics focus more on silhouette rather than color. Play around with the color and texture of your pieces to create your own unique stand-out style.
They Go With Everything
There are a million different styles out there, and the basics go with every single one of them. Basics can be used for more than creating your daily wardrobe – they're extremely versatile. Whether you want to make a big statement with a simple and stylish ensemble or you want to make a bold accessory or blouse pop, simple pieces are the answer. With a closet full of great functional basics, you have the opportunity to experiment with pieces and find what works best for you.
Color Blocking
Yegide Matthews/Unsplash
While monochrome ensembles and prints like plaid, floral, and polka dots will always be style staples, few things make a statement quite like color blocking. It's a fun way to change your look up without trying too hard. Remember that even though you're going for a simpler style, you don't have to leave the color blocking to neutrals – unless you're a fan of the classics, of course. You could pair tan pants in a simple silhouette with a white tee and an emerald green blazer, or you could try mixing and matching shades of blue.
Love Your Layers
One of the simplest ways to make a statement with your outfit is by layering. While layering may conjure images of the warm sweaters, jackets, and coats of winter, this style technique isn't only for sweater weather. Done well, layers will turn your basics into anything but.
Try layering a sweater over an untucked button-down shirt, layering timeless trends like scarves and hats, or adding a long, sleeveless vest to your spring attire. You could also experiment with the different proportions and textures of your basics, like a short leather jacket with a tunic or a flowy cardigan with a slim-fit tee. Think of the statement you want to make, and choose the layers that embody your perfect style.
Glamorize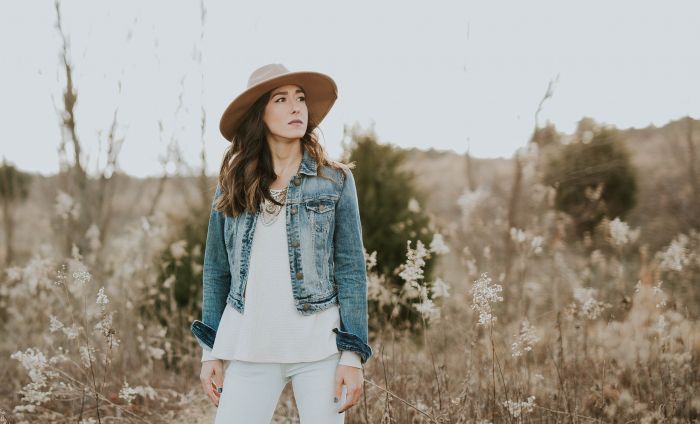 Brooke Cagle/Unsplash
There's a reason why you've heard that accessories can make or break an outfit so many times – it's true! Accessories make a world of difference, communicating your unique style with just one piece. Just because you're giving love to the basics doesn't mean you can't add some serious glamour to your wardrobe. The great thing about these foundational pieces is that they give you a totally blank slate when accessorizing. Take a basic white tee and jeans, for example. What was once an understated outfit can turn into a statement ensemble with stacked bracelets or a great pair of hoop earrings.
Step Out in Style
Much like a piece of jewelry, shoes can make a big impact on your style. Your little black dress can just as easily be dressed down for weekend brunch as it can be elevated for a night on the town with the right pair of shoes. If you want to keep it casual, try sneakers, ballet flats, or loafers with a simple dress or jeans and a tee. Feeling bold? Heels or sneakers in a punchy color or print will really shine when they're matched with your wardrobe basics. The basics provide the opportunity to do more with less. Sure, those fuschia flats pair well with that trendy top, but you can absolutely still make a shoe statement when you're utilizing a simple style.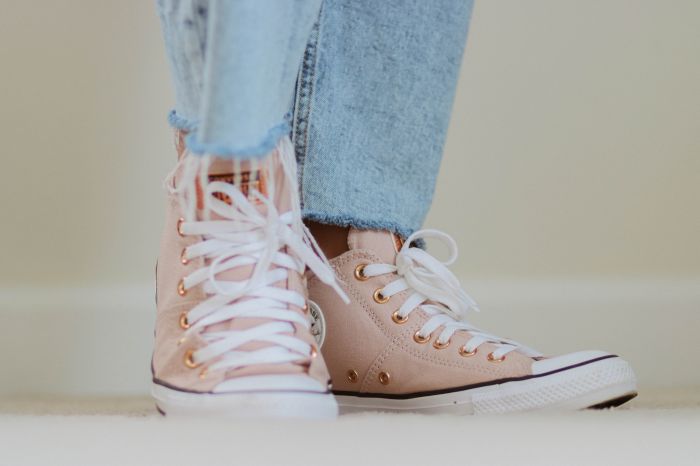 Kadarius Seegars/Unsplash
Make Your Statement
While most think that making a statement with fashion means dressing up in something daring from head to toe, you can't forget about the power of basics. Use your basics to build your wardrobe foundation and play around with your style. The understated pieces of your wardrobe, these simple styles are exactly what's been missing to make your big statement.