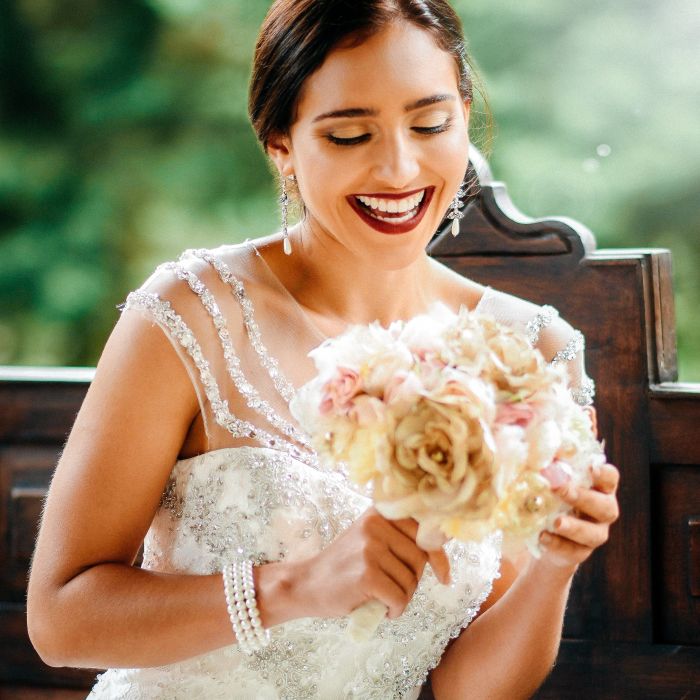 Unsplash
Every soon-to-be bride dreams of the day where they finally walk down the aisle and begin the next chapter of their life with their loved one. A wedding day is a momentous moment in time that the happy couple is always bound to look back on, so it's only natural for a bride to want to look her very best. With countless arrangements to be settled before the big day, it's crucial to not neglect the self-care element of wedding preparations in order to look and feel amazing on your wedding day.
These are some helpful and trusted beauty tips that will help any bride feel radiant on her special day.
Tip #1: Prepare Your Smile
You'll be able to look back on photos of your wedding day for the rest of your life, and every one of them will start with a smile. Making sure that your smile is prepped and polished for photo day is key for making sure you always look back on wedding photos cheerfully.
Indulging in an all-natural lip scrub can help you smile with confidence. It's the perfect way to leave your lips feeling pleasant, supple, and ready for color.
With all eyes on you, don't neglect your teeth! Consider teeth whitening before the big event for the most radiant smile.
Tip #2: Upgrade Your Skin Routine
The last thing any bride-to-be wants on their wedding day is a last-minute breakout. Everyone's skin is different but it's safe to say that hectic schedules and stress don't do our skin any favors. Something to consider a few months before the event is finalizing a solid skincare routine. To support skin elasticity and liveliness, it's important to always moisturize daily and choose products with ingredients that will make your skin look clear and fresh.
Before putting on your wedding day makeup, make sure to prime with a vitamin-C primer to eliminate redness and look and ready to go.
Tip #3: Let Your Wedding Ring Shine
On your wedding day, your biggest accessory is your wedding ring. Learn how to clean and polish a diamond ring with simple tools you may even have on hand, or stop by your jeweler to have them do it for you.
A clean and polished ring will dazzle as it catches the light for photos, and as you show it off to family and friends.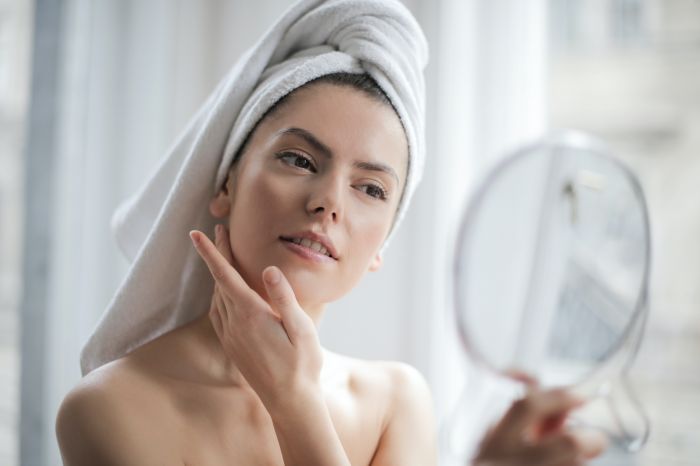 Pexels
Tip #4: Glow on the Inside and Out
Along the same lines of adopting a trustworthy skin care routine that will battle any pending breakouts, considering your overall complexion for the wedding day is a good idea as well. While it might be normal to spend a bachelorette party in the sun, showing up on your wedding day with a sunburn is no one's idea of a fun time. If you're looking to have a little bit of color on your wedding day, opt for a self-tanning session to help you glow on the inside and out.
Tip #5: Plan Your Bridal Night Ensemble
While everyone is going to be obsessed with the brilliance that is the perfect wedding dress, the wedding gown is far from the last ensemble that will be flaunted on the wedding day. From the wedding shoes to go with your dress to a comfortable outfit for after the festivities, planning ahead for what to wear can really help make a stress-free wedding experience. Choose pieces that make you feel the most comfortable and confident.
Tip #6: Get Plenty of Sleep
It should go without saying that on their wedding day the bride and groom should be awake, alert, and enthusiastic about the day's events. It's crucial to get enough sleep in the week leading up to the wedding day to make sure that you're looking lovely and lively for the photos and festivities.
We understand that the planning and excitement will make getting to sleep on time a real challenge. Consider a luxurious hydrogel eye mask to stay moisturized and prevent dark circles on the morning of the big day.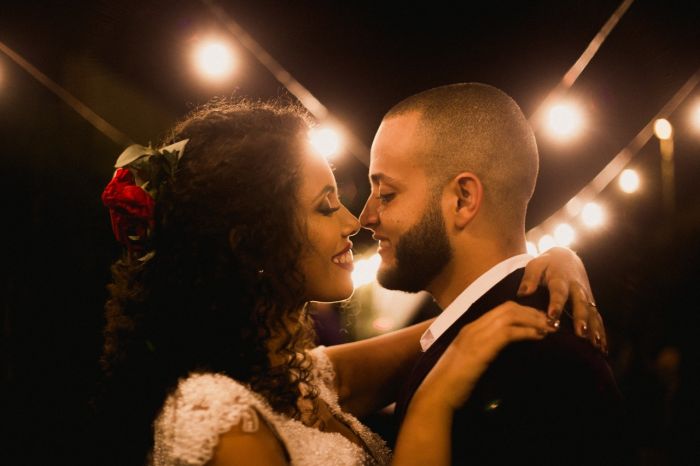 Pexels
Couples should look and feel their very best on the most memorable day of their lives. While some preparations are done months ahead of the big day, the self-care steps that occur in the weeks and days before the big day are just as important.
A wedding event can be meticulously planned out to the last detail, but one of the most important takeaways is how you and your partner feel from walking down the aisle to enjoying the reception. With proper planning and these helpful beauty tips, any soon-to-be bride will be on her way to feeling confident and eager to tie the knot with their partner in style.