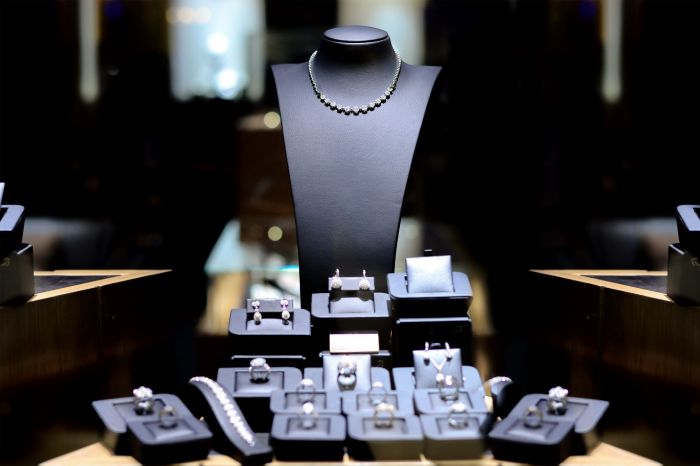 Photo Credits: Shutterstock
Women love jewelry and it's often one of the best gifts they love to receive. A piece of jewelry is an intimate gift and your woman will definitely love to receive it from you.
The history of jewelry dates as far back as the 14th century, and they have been considered significant materials since then.
If you are just planning to gift your woman a jewelry piece for the first time, you may not be sure about what to buy.
Now easier, we've made a list of the best jewelry gifts that a woman will love and appreciate. Let's get into it right away!
Necklace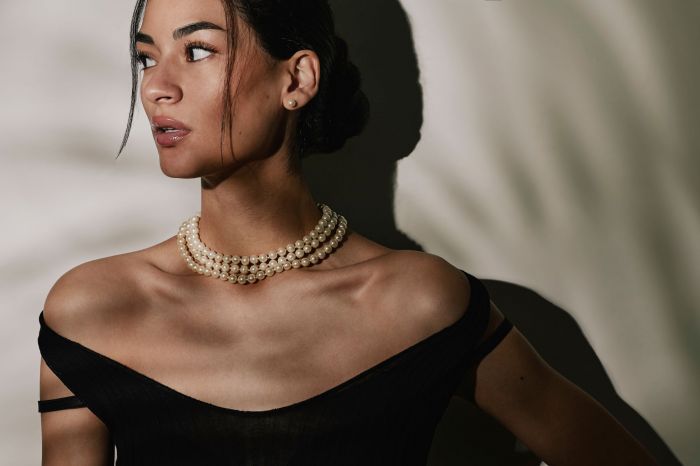 Necklaces are versatile and stylish. Hence, they are one of the best jewelry gifts you can gift your woman. The following are reasons you should buy a necklace for her
You don't need to contemplate the size of the necklace. A piece of necklace off the market can fit almost everyone.
Necklaces are versatile. They go for any occasion.
They are affordable. Hence, you do not have to spend a fortune to buy a befitting necklace for your damsel.
They come in various styles. So there's a variety of styles to pick from.
Types of Necklaces You Can Buy for Her
They are stylish necklaces that are used to make a personal statement. They are one of the most versatile adornments you can give as a gift.
This could be made of leather, metal, or ribbon. It best fits off-shoulder necklines.
Charms are chunky and bold types of necklaces that are used to make a statement anywhere. They are a good fit for any neckline type.
They are made of pearls or beads and fit turtlenecks and high necks perfectly.
They are a special type of necklace that symbolizes royalty. They go perfectly with a strapless gown for big events such as weddings. Your woman would love to own one of these.
A simple, yet classic type of necklace for a casual, formal, or party look. They come in various sizes, styles, and lengths. They go with various types of necklines. A gift of a simple chain can never go wrong.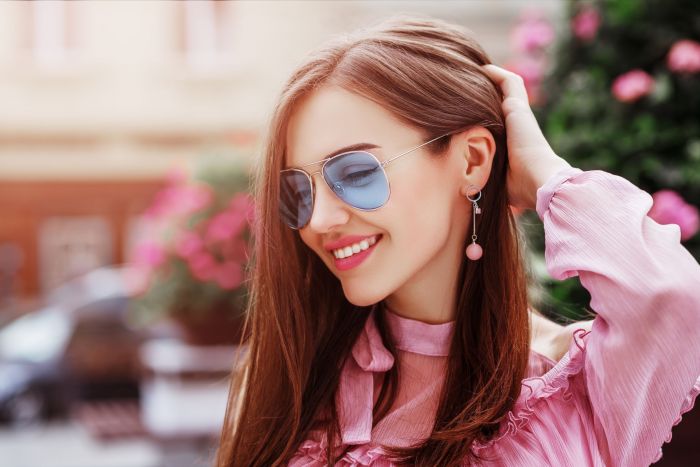 Earrings
Earrings are an important part of femininity. They have been a popular accessory for centuries. Earrings are a symbol of prestige, status, beauty, elegance, style, and also personality.
A beautiful piece of earrings enclosed in a small gift box will be much appreciated by the woman of your dreams. However, know that every woman has a unique style and preference. Therefore, find out her choice without letting her know what you're up to.
Types of Earrings You Can Buy for Her
Below are a few types of earrings:
These are the best fit for party outfits. They are elegant, beautiful, and stylish if paired with the right attire. Buying one for your woman is not a mistake.
These earrings make a statement of confidence, especially when paired with Western outfits. They are made of gold, silver, and other metal types.
These come in different styles. They could be plain or styled with pearls. They go perfectly with Western wear, ethnic wear, and even a pair of denim and white shirts.
Perfect fit for an office look! If your woman loves it simple and minimal, this is the best choice of earrings to buy. These earrings go with almost all types of outfits. Studs come in several styles and designs and are a good choice for elevating looks.
Rings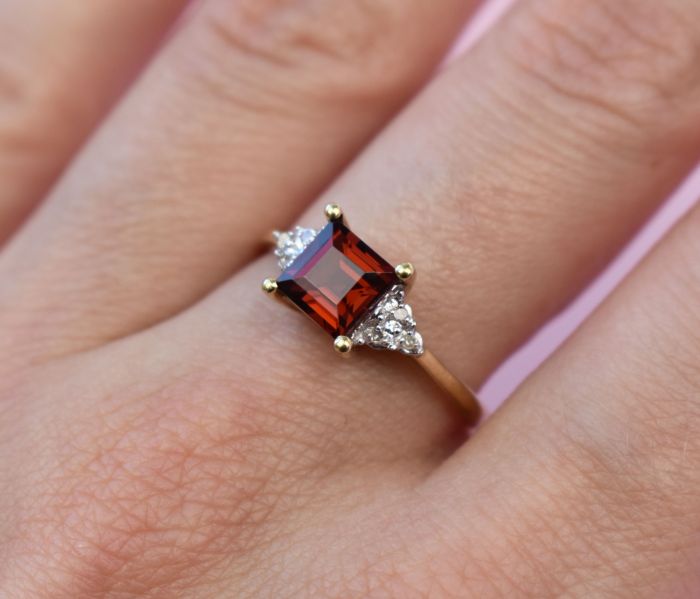 Rings serve as a means of expressing love and showing appreciation to your significant other. Apart from the popular engagement and wedding rings, there are several other types of rings. Here's a brief explanation of the common ring types
Birthstone Rings
Birthstone rings have special meanings and significance. These rings feature a gemstone associated with the month of the wearer. They can be simple or elaborate and can be worn to any occasion. Buying one for the woman you love will mean a lot to her. Below is a modern list of the types of birthstone rings and the month they signify.
January- Garnet
February- Amethyst
March- Aquamarine
April- Diamond
May- Emerald
June- Alexandrite, Moonstone, or pearl.
July- Ruby
August- Peridot
September- Sapphire
October- Tourmaline
November- Topaz
December- Blue Topaz or Zircorn
Promise rings are a great expression of love and commitment to a lover. You can buy it as a gift to your woman as a token of your love for her, especially if you are planning to get engaged to her later on.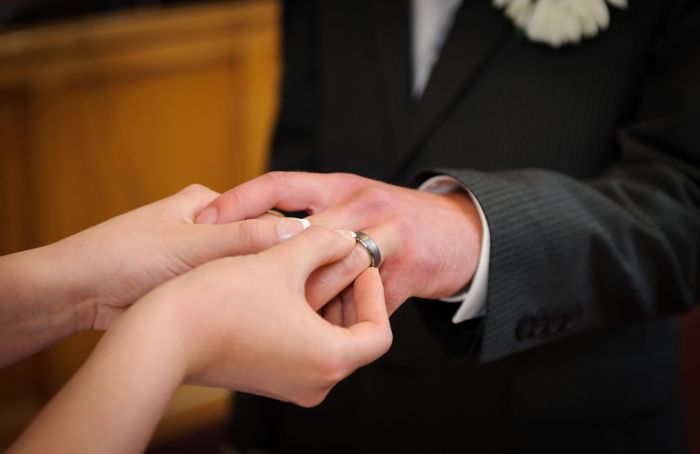 These are rings that signify marriage proposals. You can buy this for a woman that has agreed to marry you. There are several beautiful and stylish engagement rings that you can buy for her. Ensure you also check out a reputable MensWeddingBands store for a matching ring too.
The major purpose of an engagement ring is to signify that the wearer is engaged to a lover. This could be a great way to make the woman you love stick with you till you're ready for marriage.
Wedding rings are the most popular jewelry option— Not just because they are an element of culture or tradition, but also because they are stylish, fashionable, and practical.
Compared to other ring types, wedding rings may be generally more expensive but they convey a message of everlasting love and commitment. Since they are also always meant to last for a lifetime, go for a durable material and ensure you get the size right.
An anniversary ring is a type of engagement or wedding ring. They symbolize the number of years you and your partner have spent together. If you haven't gotten one for yourself and your partner, it's high time you got one.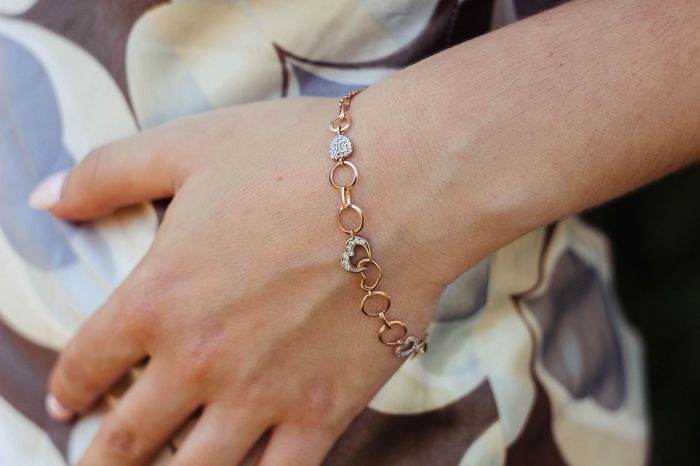 Bracelets
Bracelets are ornamental bands usually worn on the wrist, and some on the ankle otherwise called anklets. Bracelets are worn for cultural or fashion reasons. Women love bracelets, so you can't be wrong if you buy one for your woman. Here are common types of bracelets:
Charm bracelet: This is a personalized bracelet that represents the wearer's interest or personal memories.
A tennis bracelet: is made of small round diamonds.
Bangle bracelet: This is a bold single piece of metal.
Leather bracelet: This is the most versatile and conducive type of bracelet.
FAQs
What are the Things to Consider When Buying Jewelry for a Woman?
The woman's style
The Budget
The quality of the jewelry
The occasion you intend to buy it for.
What is the Best Type of Jewelry I can Buy for a Woman?
The best type of jewelry for a woman depends on what she loves wearing. Pay attention to her and you'll find out her choice over time.
Where Can I Buy Jewelry For a Woman?
There are several places you can buy jewelry from, which include:
Jewelry means a lot to women, so they are one of the most valuable gifts you can buy for your woman. Women use jewelry to express their style, feel beautiful, improve their outlook, feel confident, and even make statements.
You have a variety of options now — from earrings and rings to necklaces and bracelets. Whatever you decide on, she will always cherish the gift as much as she cherishes you.