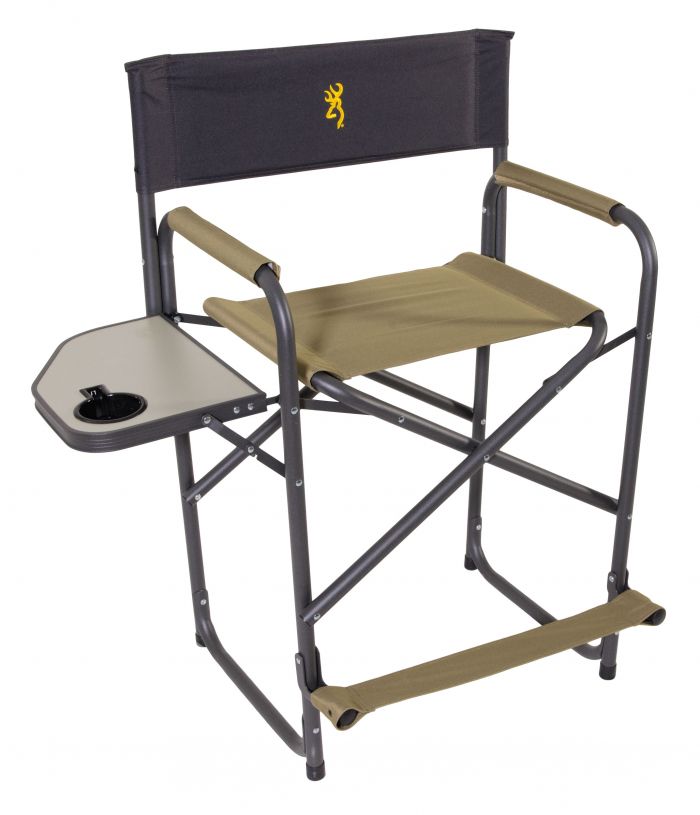 Alps Brands/Browning Camping
If you are heading out into the great outdoors this season, you won't want to miss having a sturdy camping chair in tow. Browning Camping's Director's Chair is just what we were looking for.
This 26-inch tall chair is ideal for campers who enjoy being outside, but love to do it in comfort and style. The extra-large seat is wide and sturdy and large enough to hold up to 325 pounds. The elevated height makes it easy to get in and out of while the aluminum/steel hybrid frame is sturdy and secure so you won't feel as close to the ground as other camping chairs.
We love the padded armrests and tall back for added comfort as well as the side table with beverage holder. There is even a flip-down footrest for extra stability and a spot to kick back and relax.
What makes this chair ideal for camping is its transportability as well as its ability to dry fast after a day at the beach. At the end of the day, you can easily pop it into place, fold it flat down for storage or transport when you are done.
For more information, visit https://browningcamping.com/directors-chair-xt-plus.html.