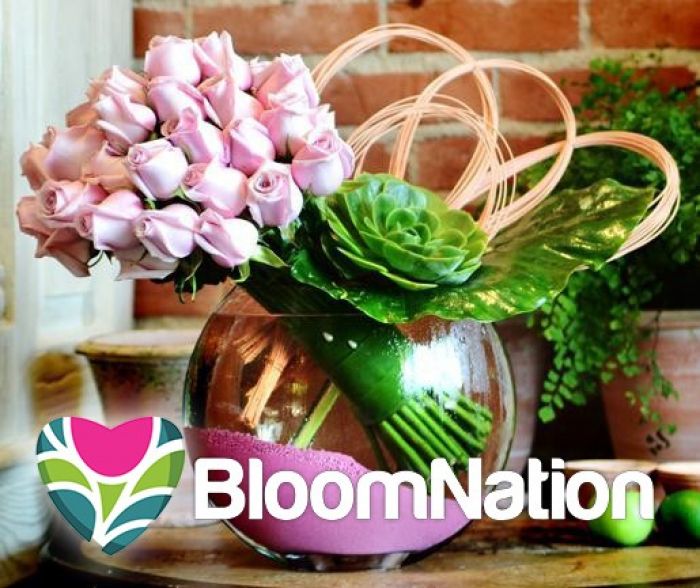 BloomNation
There is always a special occasion where sending a beautiful bouquet of flowers proves to be one of the best ways to display your love or appreciation. Whether it's Valentine's Day, a birthday or an anniversary, it's one of the easiest ways to show someone you care, but sometimes the flowers received aren't as picture perfect as they were in the photo. From smaller bouquets to stems that have already reached their peak, sending the right flowers can sometimes be a challenge – until now.
Introducing BloomNation.com, an online marketplace that lets you buy hand-crafted floral designs directly from top florists nationwide. This affords you, the consumer, with the opportunity to choose from the actual designs created by the florists and brings the personalized (and easy) experience of walking into a flower shop online.
"As a consumer, we were sending bouquets of flowers but the recipient never received the product that we saw in the picture," said David Daneshgar, who co-founded BloomNation with Farbod Shoraka and Gregg Weisstein. "Now, the consumer can get a better product because you can see what the florist is making. We take 10 percent of the order while 90 percent goes directly to the florist so it's great for local florists as well."
BloomNation currently has over 2,000 florists in over 3,500 cities throughout the country. "If you are a florist, you got into the business because you love the art of flower design," Daneshgar added. "Our next two big cities we are launching are San Diego and Boston.
The best part about BloomNation is that all photos on the site are of the florists' actual work and include no stock images; you even get a photo of your order before anything's delivered, ensuring that what you see is what you'll get. Customers can also compare over 38,000 designs, prices and reviews all in one place while paying local prices with no service fees. BloomNation helps ensure the arrangement you fall in love with is the arrangement you receive by sending "BloomSnaps," photos of the arrangement before it's delivered. They also offer same day hand delivery and all of their flowers are never delivered in a box.
For more information, visit www.bloomnation.com.