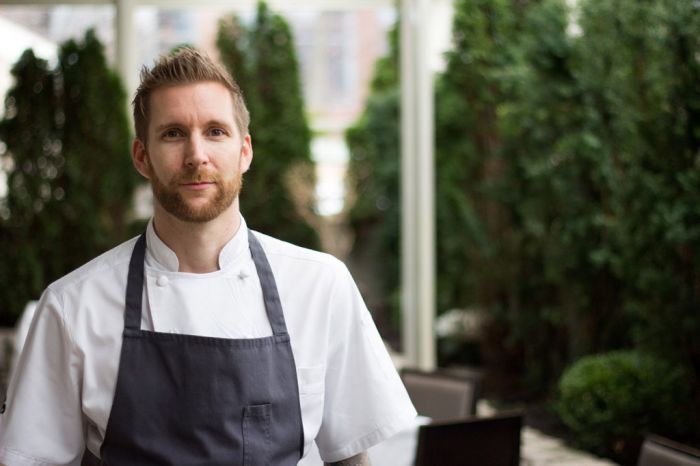 Chef Malcolm Campbell, Cabot Links
Cabot Links, Canada's premier luxury golf resort and residential community, announces the appointment of Malcolm Campbell as Executive Chef. Campbell will oversee culinary operations for signature restaurant Panorama, Cabot Bar and Cabot Public House in addition to all in-room dining and special events.
"We are thrilled to welcome Chef Campbell and his innovative approach to world-class cuisine to Cabot Links," said Ben Cowan-Dewar, CEO and Co-founder of Cabot Links. "We take great pride in offering the very best to our guests and we are looking forward to the memorable dining experiences Chef Campbell will create."
Campbell's impressive career spans more than 20 years, serving most recently as Chef de Cuisine at the distinguished Auberge du Pommier in north Toronto. He describes his style as Modern European, influenced by the knowledge and invaluable training he gained working at establishments overseas including The Ritz London, Restaurant Gordon Ramsay, Auberge de l'Île Barbe, and the Bingham Hotel, the latter of which he helped to earn the restaurant's first Michelin Star.
Dining at Cabot Links includes stunning views and a variety of refined and rustic options for residents and guests. At the award-winning Panorama restaurant, menu mainstays are fresh Atlantic seafood, premium Canadian beef and naturally farmed produce from the local countryside. Paired with some of the top wines, spirits and craft beers offered in Nova Scotia, the Cabot Bar and Cabot Public House boast intimate and authentic Cape Breton dining experiences featuring live music and local beers on draft.
"I am elated to be joining such a fantastic team at one of the world's greatest resorts," said Campbell. "The raw natural beauty of the area is inspiring, and I am excited to complement that with equally exceptional culinary delights."
Widely known as one of the best golf destinations in the world, Cabot Links is one of the few locales to offer two of Golf Digest's "World's 100 Greatest Golf Courses" with Cabot Links ranking No. 43 and Cabot Cliffs ranking No. 9. The resort is beginning construction this year on a brand-new clubhouse to serve as the heart and lifestyle hub of the community. Chef Campbell's appointment adds to this newly refined focus on lifestyle programming to create exceptional experiences for all Cabot Links residents and guests.
For more information about Cabot Links, visit www.cabotlinks.com.