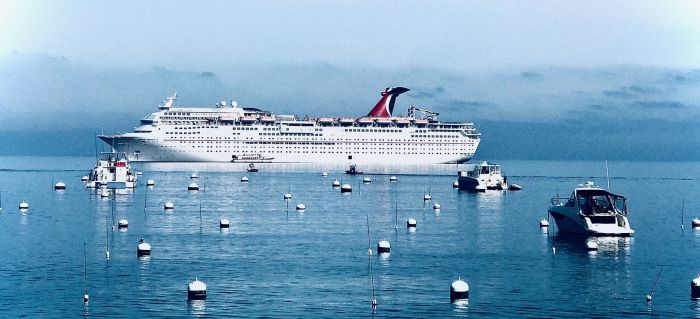 Photo by Jill Weinlein
Thanks to a Saudi Arabian sovereign wealth fund purchasing an 8.2% stake in Carnival stock in April 2020, the world's largest cruise line Carnival is cruising forward towards the summer cruise season.
Since the coronavirus rolls in waves, and maybe calming down in many cities, with no new cases, Carnival Executives are working closely with the CDC, public health experts and the Cruise Lines International Association (CLIA), to monitor, screen and implement the best practices to protect the health of cruise passengers and crew. It is designed to be flexible for any changes as they occur.
According to Vance Gilliksen, Public Relations Manager Carnival Corporation, "We are continuing to discuss our plans internally and with government officials and public health experts, including the CDC, as we build new operational protocols, enhanced health and sanitation measures and service offerings."
In his statement, he also mentioned how Carnival needs to engage with their destinations they call on and secure the support of many other government officials so that they have confidence in our protocols and procedures.
"We have already submitted our plan to the CDC to manage and support public health priorities over the coming weeks and months," said Gulliksen.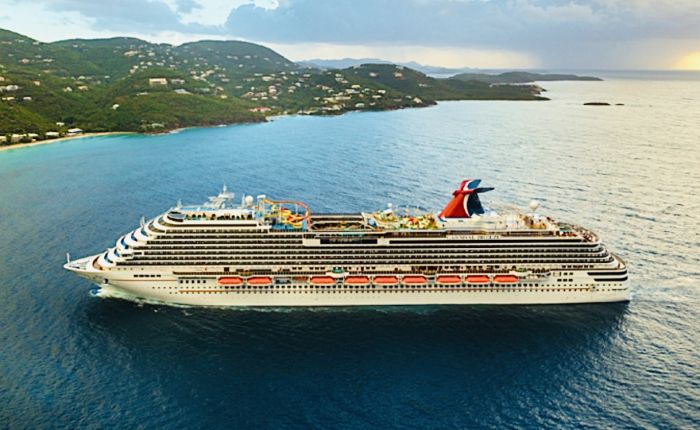 Photo courtesy of Carnival
On the Carnival website, Carnival is implementing a rigorous daily cleaning regimen with additional sanitation, disinfection and cleaning measures on all of their cruise ships.
At night, a deep cleaning and disinfection process will be conducted utilizing electro-static applications through specialized machines. Highly-trafficked public areas, including all restaurants, the fitness center, spa, lido deck areas, promenade, casino, medical center, public restrooms, lounges, bars, lobbies, elevators, atrium, youth activity centers, arcade and all crew public areas will be sanitized more throughout the day.
The temperature in washer and dryers has been increased for enhanced disinfection of laundered goods, bedding, towels, tablecloths, napkins clothing and uniforms.
The onboard Medical Centers are staffed to handle a wide variety of staff and crew medical situations. Any guest or crew member who exhibits symptoms of influenza or upper respiratory infection with fever is advised to visit the medical center for a complimentary medical consultation.
Photo by Jill Weinlein
Stateroom surfaces and fixtures will be thoroughly cleaned up to twice daily with particular attention to bathrooms and surfaces frequently touched. Towels will be replaced more frequently. Handrails and stateroom door handles will be frequently sanitized. If a guest displays flu-like symptoms, their stateroom will receive additional deep cleanings.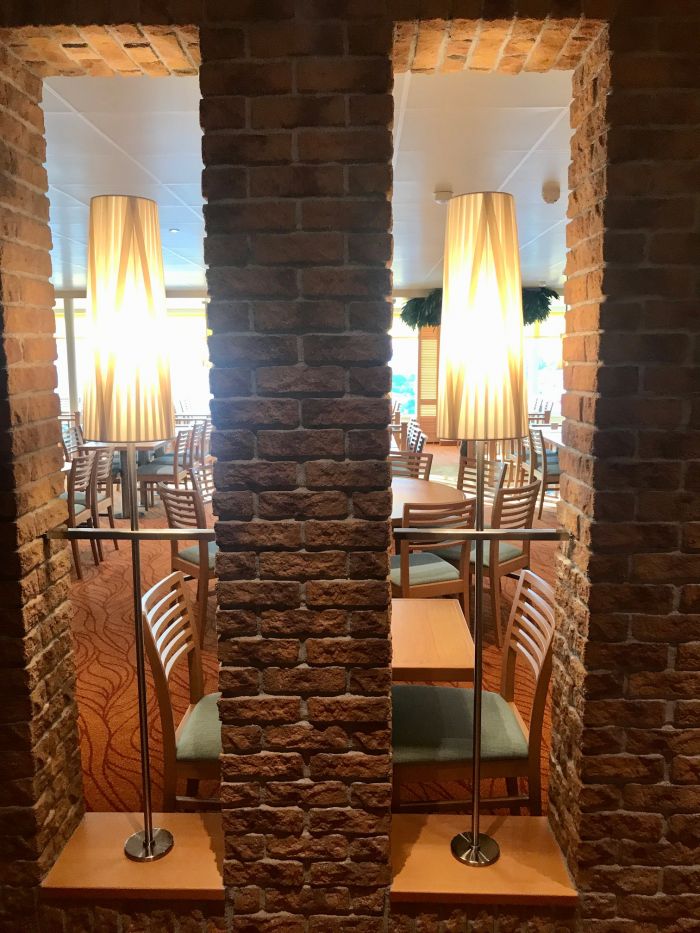 Photo by Jill Weinlein
The interior of the ship will also have additional sanitizing of frequently hand-touched surfaces in all public areas and gangways, lounges, all restaurants, lobbies, elevators, handrails, public phones, counters, and public displays.
Newly implemented social distancing and safety protocols while dining onboard Carnival ships, includes hand-washing sinks and/or hand sanitizing applications at the entrances to all dining rooms and the Lido buffet.
Staff will now be serving guests at food stations, including the Lido buffet and ice cream machines. Dedicated personnel will be posted to monitor these stations to ensure they are cleaned and sanitized in a timely manner. Serving utensils are replaced on a more frequent basis.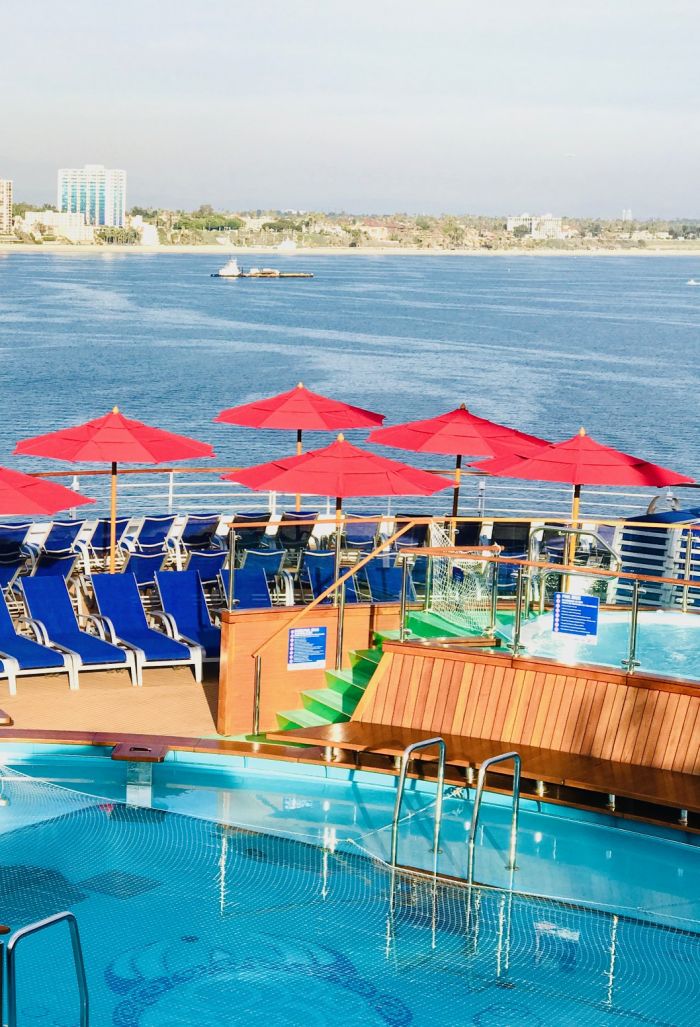 Photo by Jill Weinlein
The crew will do even more frequent sanitizing on the open deck handrails, sun loungers, outdoor furniture, mini-golf, and sporting equipment.
A roster of guest communications detailing proper hand-washing techniques is visible throughout the ships and reiterated by staff and officers onboard.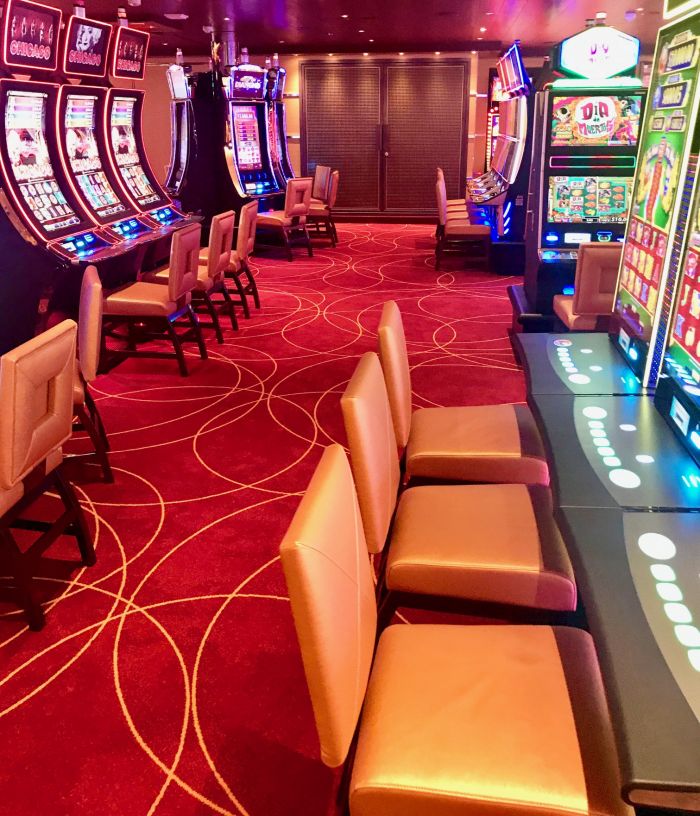 Photo by Jill Weinlein
A thorough cleaning inside the casino, casino chips, games, slot machines will be performed before the casino opens to passengers and throughout the duration of casino hours. Another cleaning will be implementing again before reopening.
The fitness machines and equipment in the fitness center and children's toys in childcare will also be sanitized frequently.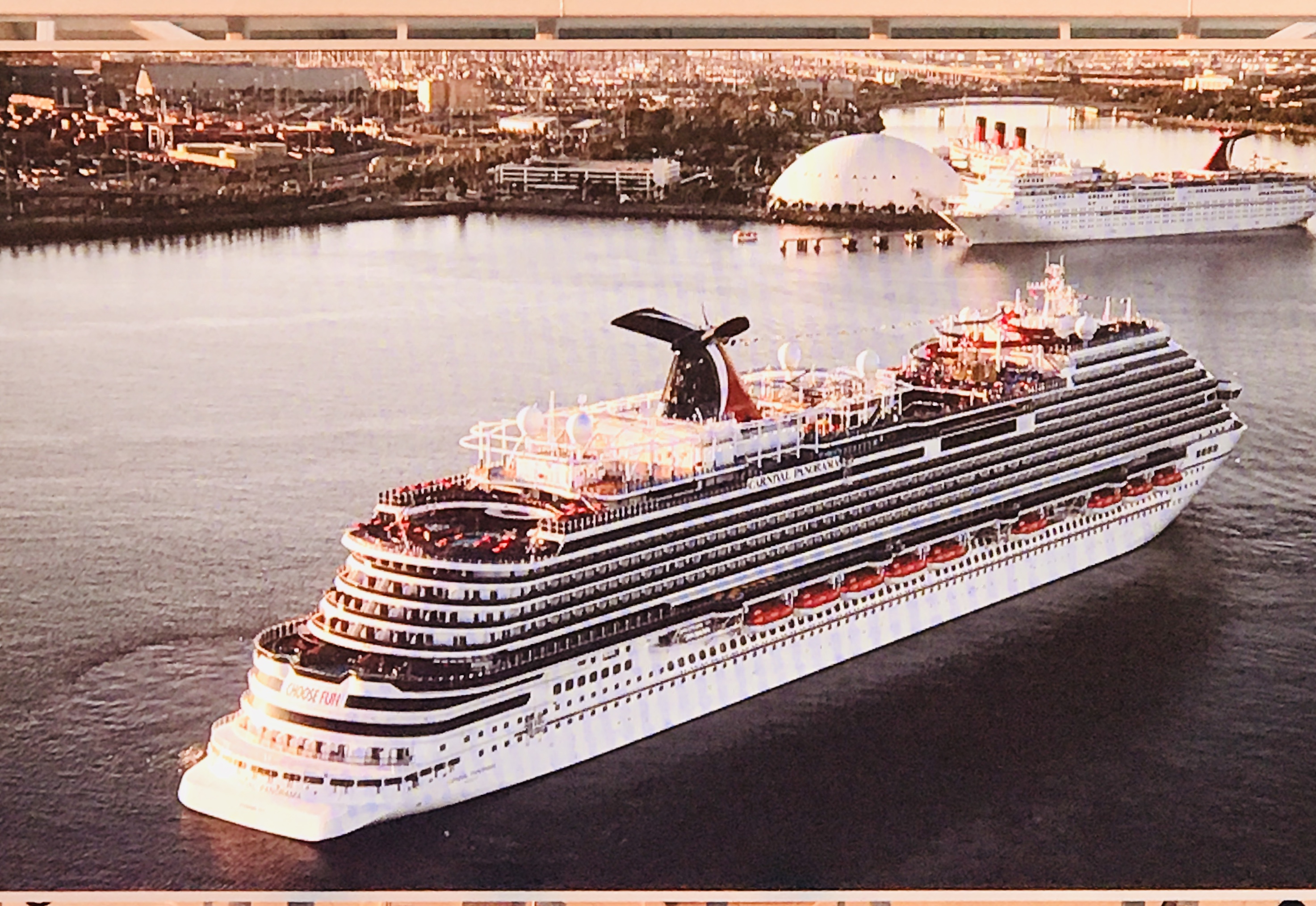 Photo courtesy of Carnival
The COVID-19 situation has forced Carnival Cruise Line to cancel the following sailings this year:
all San Francisco sailings through 2020
all Carnival Sunrise sailings through and including October 19, 2020
all Carnival Legend sailings through and including October 30, 2020
all Carnival Radiance sailings through and including November 1, 2020
all Carnival Spirit Alaska, Hawaii, & Trans-Pacific sailings through and including October 6, 2020
all Carnival Breeze, Carnival Dream, Carnival Elation, Carnival Freedom, Carnival Horizon, Carnival Magic, Carnival Sensation, & Carnival Vista sailings through and including July 31, 2020
all other ship sailings through and including August 31, 2020.
Guests booked on one of the above cruises are being notified and offered 100% refund, plus $300 onboard credit per stateroom for cruises 5 days or less, if booked before 12/31/20 for sailings departing before 12/31/22. Guests will receive a 100% refund and $650 onboard credit for sailings over 6 days.
Carnival wants their passengers to cruise with confidence, so when the time is right to travel, Carnival will honor guests previously booked voyages and offer this special if they canceled their booking on or after March 6, 2020.
To entice passengers to sail onboard Carnival, they are offering some extra special deals that include $59 a day per person on certain cruises for staterooms with double occupancy.