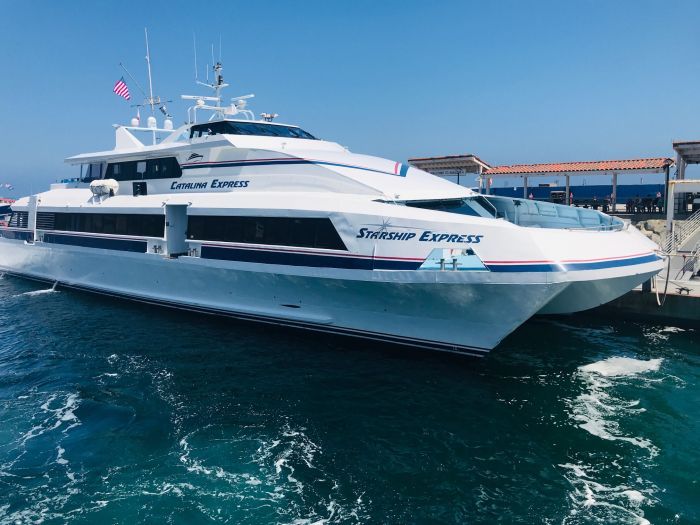 Jill Weinlein
As the country slowly reopens, couples and families are choosing to venture out closer to home and enjoy the beauty of the great outdoors. Santa Catalina Island is just 22 miles across the Pacific Ocean from the coast of Southern California.
The Catalina Express ferry has increased its schedule with departures from Long Beach, San Pedro and Dana Point to Avalon. They also offer ferry rides to Two Harbors via San Pedro in just over an hour aboard high-speed ferries.
Following County of Los Angeles guidelines, before passengers and employees board the vessel, a hand sanitizer station is to be utilized. Staff and passengers are required to wear a face covering or mask that covers their nose and mouth while in the terminal, waiting in line to board and while cruising to the Mediterranean looking Catalina Island.
Other modes of transportation to Catalina Island include the Catalina Flyer from Newport Beach and IEX Helicopters with daily flight service to the island.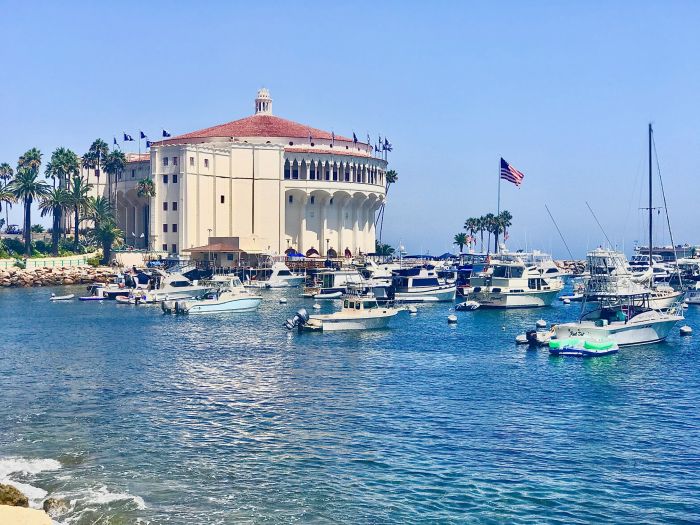 Jill Weinlein
Once on Catalina Island, face covering and masks are required in public areas. The island offers pristine beaches, wide-open spaces, natural scenery and unique terrain for those who choose to remove their masks.
To accommodate for social distancing, most activities require advanced reservations. In the city of Avalon, hotels, vacation rentals, Descanso Beach Club outdoor bar and cafe, parasailing, kayaking and stand up paddle boarding, land and water-based tours, beaches, hiking trails, and camping are open.
Restaurants are open for limited dine in and carry out. Since Avalon is part of Los Angeles County, bars will remain closed until government restrictions are lifted.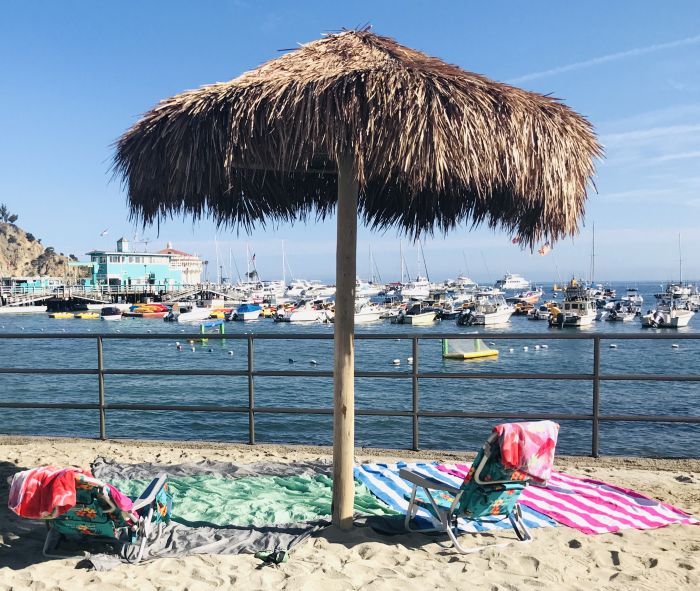 Jill Weinlein
To kick off the summer season visitors can enjoy special Boat and Hotel Packages. Hotels are offering extra perks or discounts right now including the Pavilion Hotel, Hotel Atwater, Mt Ada, Hotel Catalina & Catalina Courtyard Suites and Hotel Mac Rae.
Pavilion Hotel is just 14 steps from the beach offering a large open-air courtyard, with all rooms accessible from the outdoors. This package includes round-trip transportation aboard Catalina Express, a hot breakfast delivered directly to guestrooms, in-room afternoon hors d'oeuvres, and use of bicycles to explore Avalon. This package starts at $417 per couple excluding taxes & fees.
The completely renovated Hotel Atwater is one of the most luxurious hotels on the island. Guests receive In-room breakfast between 7 to 10 a.m., use of bicycles, beach towels, and in-room afternoon hors d'oeuvres served between 4 to 5:30 p.m.
At the former mansion of William Wrigley Jr. and his wife Ada, Mt Ada offers million dollar ocean views, daily hot breakfast and evening wine reception, a 24/7 Butler's Pantry (via concierge) stocked with beer, wine and assorted snacks, use of a golf cart to explore the island during your stay, priority cabana and chaise lounge bookings at Descanso Beach Club, and private pickup from the airport, heliport or boat terminal.