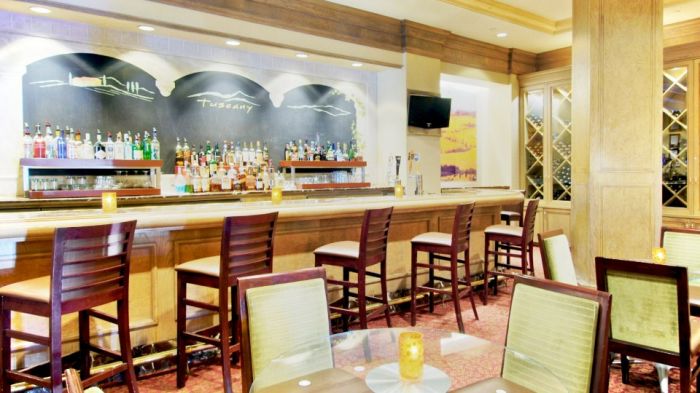 Courtesy of Loews Hotels
With holiday gift-giving beginning already, wrapping presents for loved ones is always time-consuming. Loews Hotels across the country are inviting guests to wrap gifts, enjoy a Happy Hour with friends and contribute to charities all in one fell swoop.
Starting December 10th and available until December 24th for the last-minute gift-givers, participating Loews Hotels are offering these services between 5-6 p.m. for up to two gifts wrapped while enjoying a cocktail. Donations for the wrapping are encouraged, which go to benefit donorschoose.org. The online charity benefits local school and teacher classrooms—and excellent way to benefit the community while enjoying a libation and stress-free gift-wrapping.
Fun cocktail menu items include the Dreidel Cosmo, Merry Apply Bourbon and the Mistletoe Mojito. Stop by participating Loews Hotels to enjoy the festive atmosphere, company of friends, and tick off a few "to-do's" on your holiday list. Visit www.loewshotels.com for more information.
Courtesy of Loews
Loews Miami Beach
Courtesy of Loews
Loews New York
Courtesy of Loews
Loews Santa Monica