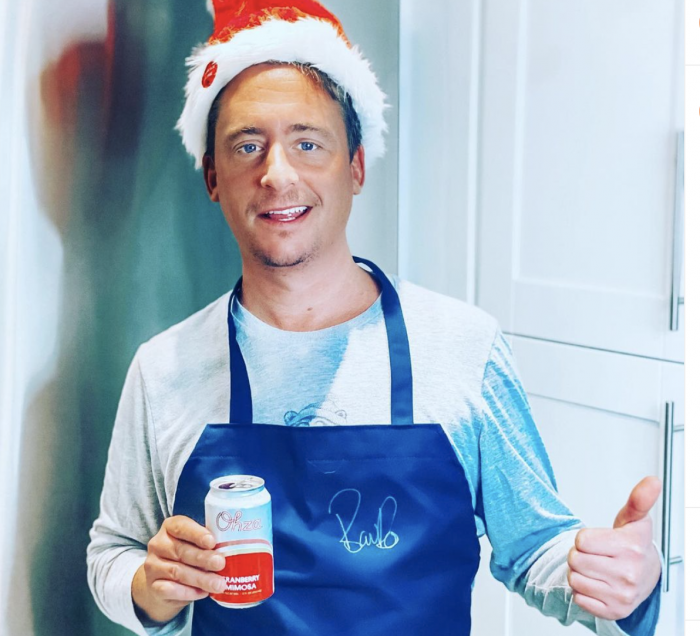 Photo on Instagram @benstogram
Chef Ben Robinson from Bravo's hit series Below Deck, recently partnered with canned cocktail brand Ohza to make a festive cranberry sauce using Ohza's Cranberry Mimosa. He offered a cooking demonstration on Ohza's Instagram page @ohzamimosas to show fans how to make everyone's favorite holiday dish - cranberry sauce with a spin.
The partnership was an ideal match for Chef Ben and Ohza's Cranberry Mimosa flavor. It just makes sense, as the two entities share similar backgrounds and origin stories.
Ohza founders dreamt up the flavor on a small boat off of Cape Cod, the same place where Chef Ben grew up and cultivated his passion for cooking. Both are experts in the cranberry flavored profile.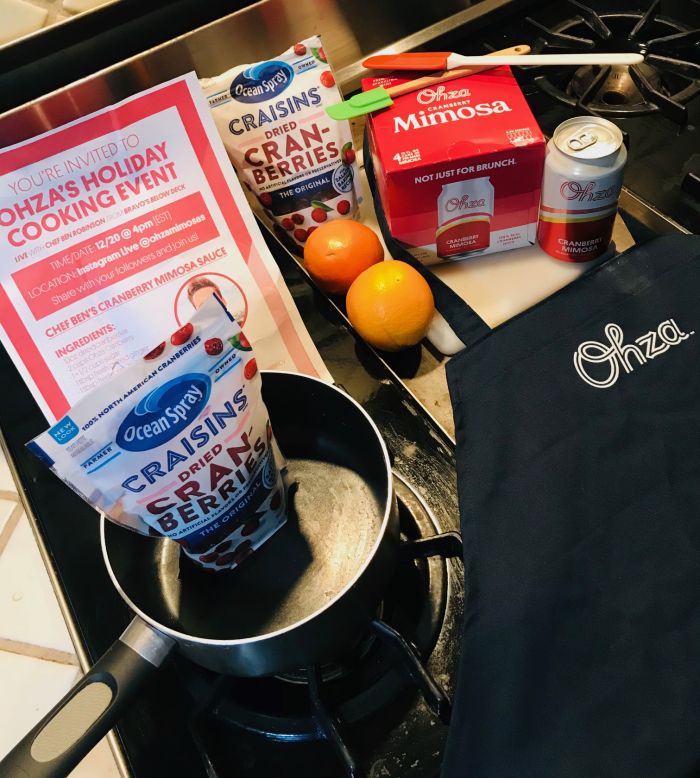 Jill Weinlein
Watching Chef Ben make Cranberry Mimosa Sauce, the recipe calls for the following ingredients:
10 oz Ocean Spray dried cranberries 'Craisin'
2 cups of Ohza Cranberry Mimosa
1/2 to 1 cup of sugar (depending on how sweet you want your sauce to be)
1 tbsp fresh grated ginger
1 tbsp fresh orange zest
1 tsp cinnamon or cinnamon stick
1 good pinch of salt
Directions:
Add all ingredients to a saucepan and start with low heat. Mash and stir infrequently. After 10 minutes sauce should have little bubbles all around the sauce and be wet inconsistently. Taste to see if you should add more sugar or more Ohza Cranberry Mimosa to the pot. When you feel it's perfect, pour into a stainless steel bowl, cover with Saran Wrap and refrigerate for 4 hours prior to serving.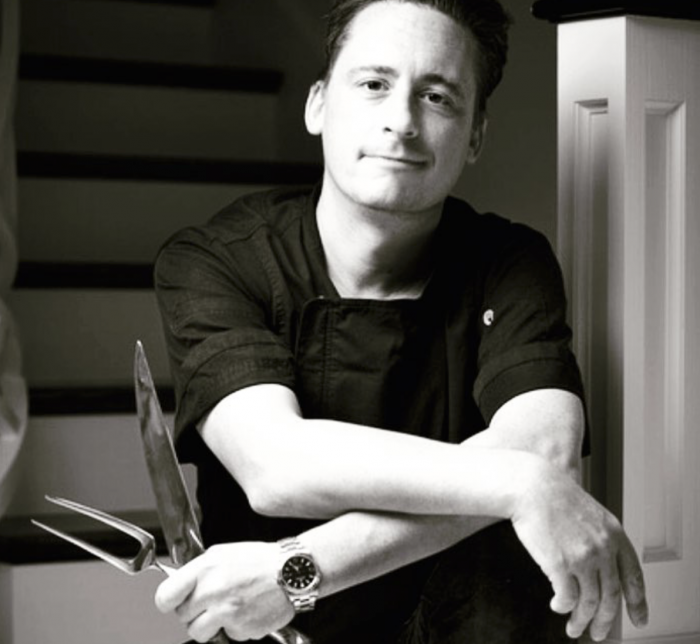 Instagram @benstogram
Chef Ben was very entertaining throughout the cooking demonstration. He is an accomplished chef on both land and sea. When on land, he worked under Italian master chefs in Florence and gained an apprenticeship at three-Michelin Star restaurant The Fat Duck, based in the United Kingdom. He said working at the #1 restaurant in the world 'opened his eyes to modern cuisine, plating, and structure.'
Ben has been a head chef on yachts for over ten years, including the largest sailing yacht in the world.
Born in Oxford, England he attended boarding school when his parents moved to the U.S. He currently resides in South Florida. One of his fans said he is losing his British accent, he attributes that to living in America and his American girlfriend Kiara.
Recently, Ben became a certified Health Coach specializing in weight loss, cancer and addiction. He believes food is medicine and art, and this talented chef continues to develop cutting edge cuisine with nutritional awareness.