Photo courtesy of Dr. Tyler Hales
Over the past few decades, the global number of people with unmet oral healthcare needs rose dramatically to more than 3.5 billion. Many of these are children and youth suffering from dental decay or gum disease, both of which are preventable with reliable access to dental care. Through the Smiles for Life program, Celebrity Cosmetic Dentist Dr. Tyler Hales of Orange County's Facer Hales Parker Dentistry actively helps to fill this widening gap. Until June 30th of 2023, Dr. Hales will donate several hours to provide participating patients with teeth whitening services while contributing financial support to local and global causes.
"This will be the eighth year we've participated in Smiles for Life, one of my favorite annual programs," shares Dr. Hales. "It's always uplifting to see a patient transform their confidence with a healthy-looking smile, and the joy is increased tenfold when we're also helping to change the lives of children around the globe."
Smiles for Life is a charity run by the Crown Council, a group of the world's leading dentists. Widely known as the industry's most successful charity, the program brings together dentists, patients, and dental manufacturers to raise millions on behalf of the seriously ill, disabled and underprivileged children on an international scale. Here is how it works: when a patient schedules a teeth whitening service through the program, Dr. Hales donates his time as a provider while Ultradent Products, Inc. (maker of the Opalescence whitening system) donates the materials.
As a result, 100% of the patient's payment goes to Smiles for Life - 50% to support children around the world and 50% to a local charity within Dr. Hales' own community. This season, he plans to contribute the practice's Smiles for Life proceeds to Laura's House, offering domestic violence prevention, education and assistance to Orange County residents since 1994.
Learn more, book a free virtual consultation and schedule a Smiles for Life appointment with Dr. Hales at halesparker.com. Follow @drtylerhales on Instagram to see real patient results, special offers and more.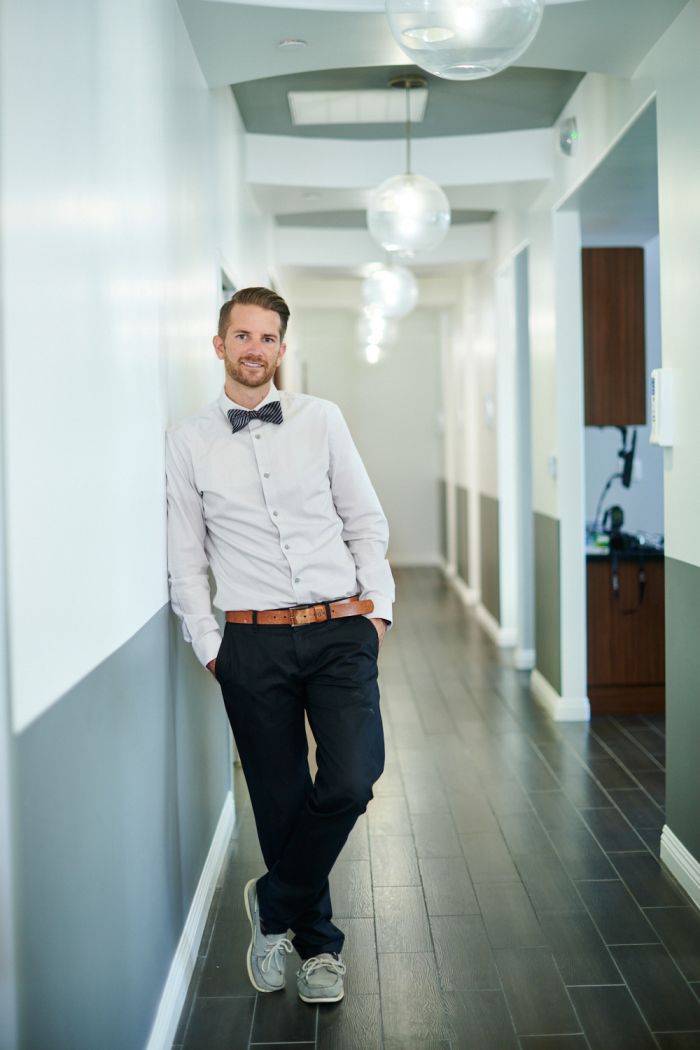 Celebrity Cosmetic Dentist Dr. Tyler Hales