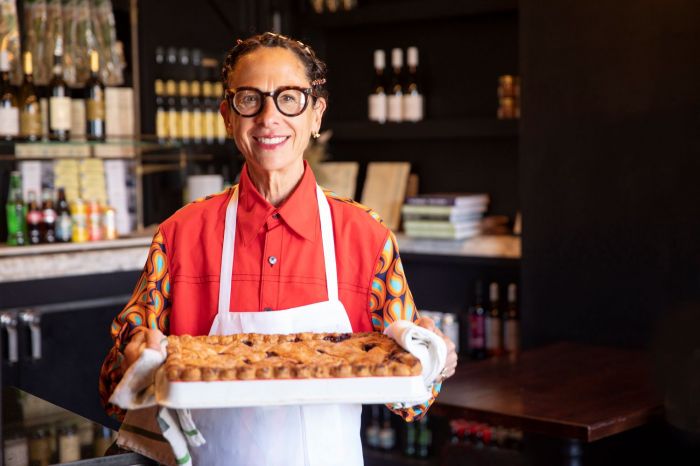 Award-winning cookware brand MadeIn recently unveiled the latest product designed by longtime brand fan and collaborator, Chef Nancy Silverton.
The Nancy Silverton Porcelain Baking Slabtook everything wonderful about a traditional pie plate, baking dish and sheet pan to create a totally unique - and utterly gorgeous - piece of bakeware that will quickly become your go-to for those delicious holiday treats, from rich apple pies to flaky berry tarts and everything in between.
According to the brand, after many different sketches and models (starting with Nancy drawing a mock up on a scrap of paper), the team landed on this design, specifically for its large surface area and high walls, both of which are perfect for achieving a flaky crust and ensuring there is enough pie for everyone. Like all of MadeIn's French-made porcelain bakeware, this baking slab comes from a 200-year-old porcelain recipe and is thermal-shock resistant, oven safe up to 650F, dishwasher safe, and features a hand-painted rim.
Chef Nancy Silverton is a nationally acclaimed chef, baker and author. She has worked with culinary icons including Wolfgang Puck and co-founded the fluential Campanile, iconic La Brea Bakery and Osteria Mozza.