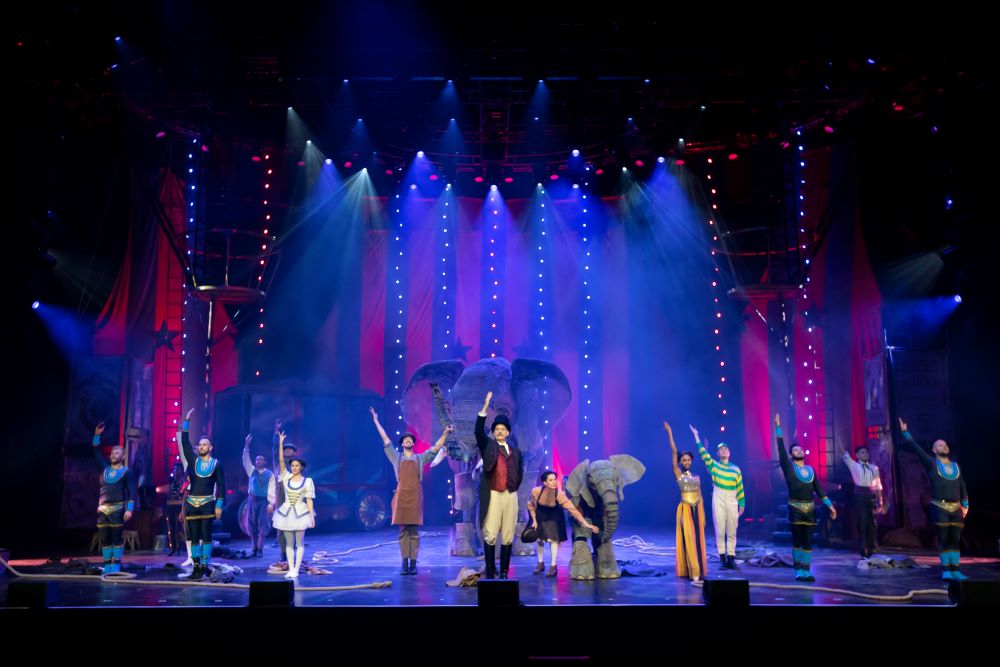 Nick Rutter
Roll up, roll up! Circus 1903 is a thrilling compilation of contortions, aerial acrobatics, juggling, jokes, and gasp-inducing danger. It is enjoyable enough to make it well worth fastening up your corset and popping your smartphone in your top hat for a couple of hours as you are transported back to the Edwardian era.
If you prefer your circus cutting-edge, this show has several of the sort of sensational stunts you see at Cirque du Soleil. The interludes between the wow moments come from a jauntily gruff ringmaster, Willy Whipsnade (David Williamson), who handles the bad jokes well, plies good kids' party magic tricks, and winks at the zeitgeist as he makes endless, off-colour jokes that are lapped up by the audience. He's fun. And in place of real animals, we get to marvel at a pair of puppet pachyderms, manipulated, War Horse-style, by five visible operators.
The turns are the meat of it, though, and they are terrific. The show gets off to a spectacular start with The Daring Desafios, catapulting each other high into the air from a seesaw. There is Bold Balancing, performed by The Rolling Rodriguez, which seems to defy the limits of human strength and endurance. Wild Whirling, (or bicycle ballet, in common parlance), is another extraordinary performance. The Elastic Dislocationist, from Ethiopa, shows she has bones of jelly as her body seems ooze around her in a jaw-dropping, mesmerising manner. Lucky Moon's aerial ballet display is as jaw-dropping as it is exquisite, eliciting wild applause from an enraptured audience. The first act concludes with the Prodigious Pachyderms – a puppet, life size mother and baby elephant.
The second act is equally astounding, containing a melee of remarkable feats of outstanding athleticism and trust – including one of the best juggling acts in the world – The Great Gaston, whose agility and dexterity seems to defy the realms of human possibilities.
This tribute to the golden age of circus is a truly sensational show, from start to finish. My daughters – age three and five – were totally transfixed throughout. My husband and I were equally captivated. This is entertainment that will appeal to all ages, and leave enduring memories. I cannot recommend it highly enough.
To book, please visit Circus 1903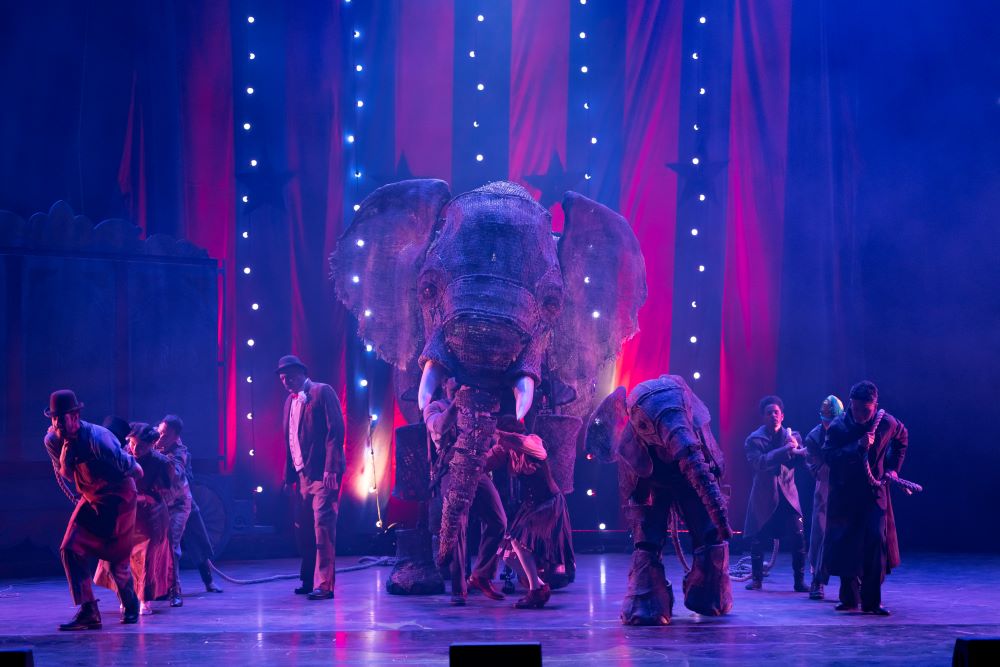 Nick Rutter
Nick Rutter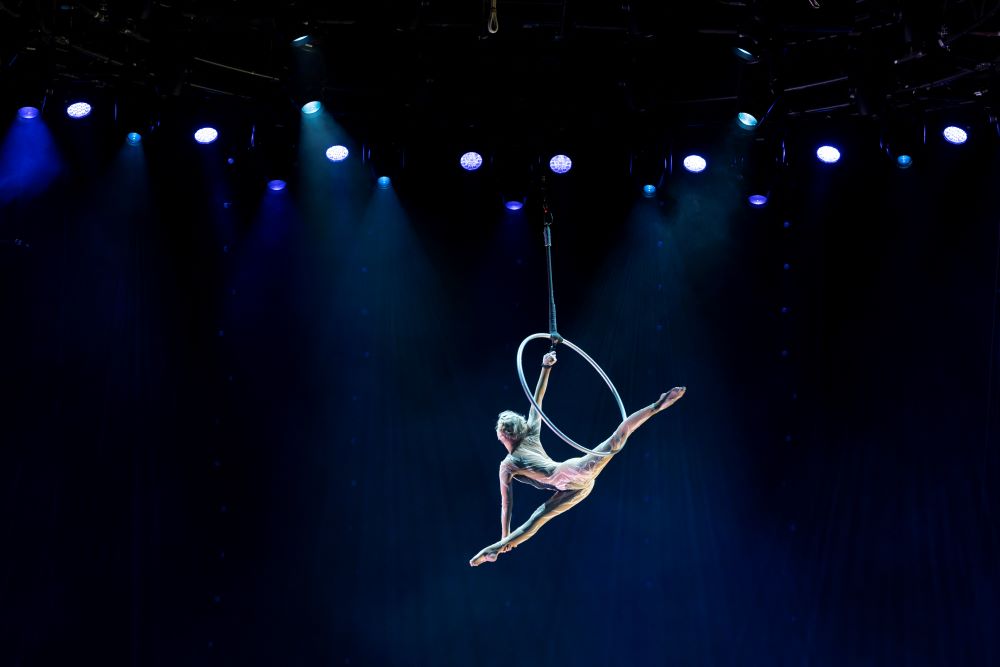 Nick Rutter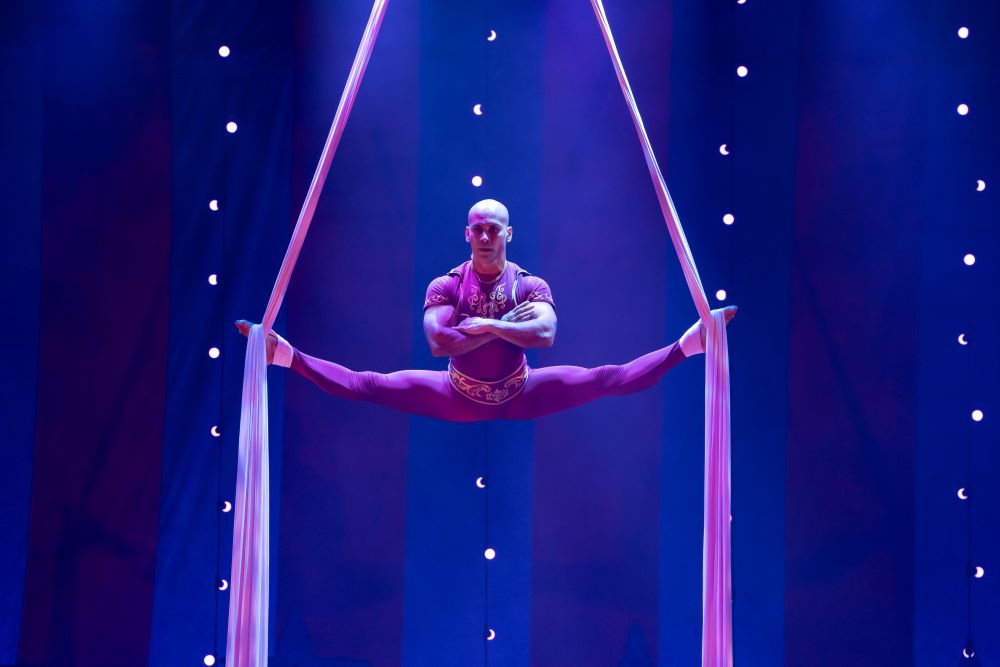 Nick Rutter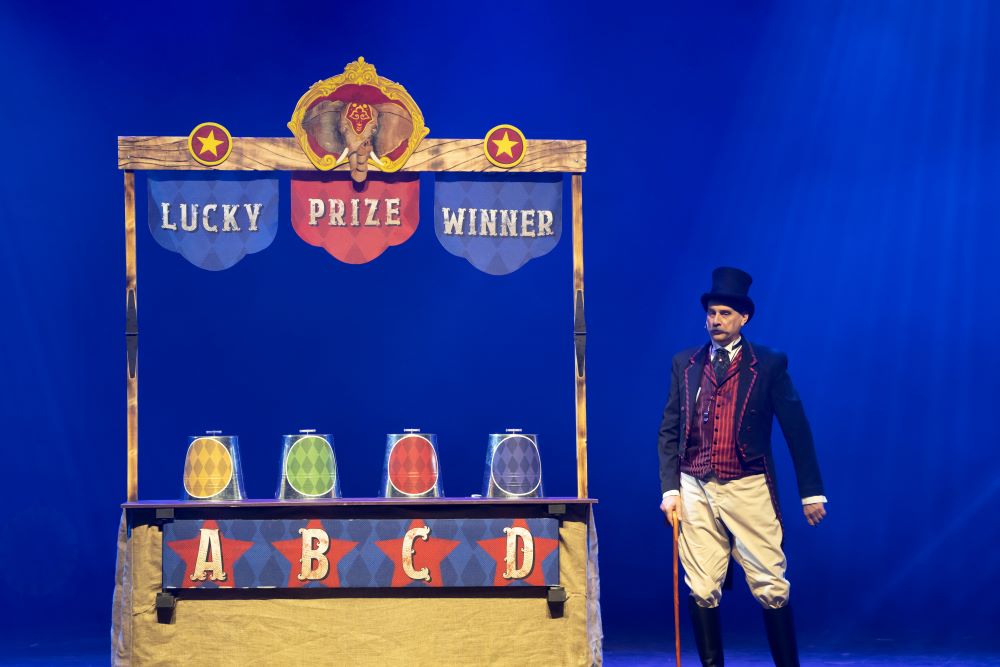 Nick Rutter