Photos Credit: Alison Abbott
Scattered islands and rugged coastline filled the window upon landing in Sitka. Tall pines and small cottages were surrounded by crashing waves layered in blues as crisp and clear as any Caribbean sea. Discovering Alaska's Inside Passage would hold many surprises. AdventureSmith Explorations is a small ship cruise expert. Their award-winning company is known for responsible travel and sustainable practices. Leaving the compact airport in a late morning mist, the air immediately smelled of the pine so familiar from trips to northern Canada. It's a deep, damp musty scent of the forest: clean, fresh and untouched.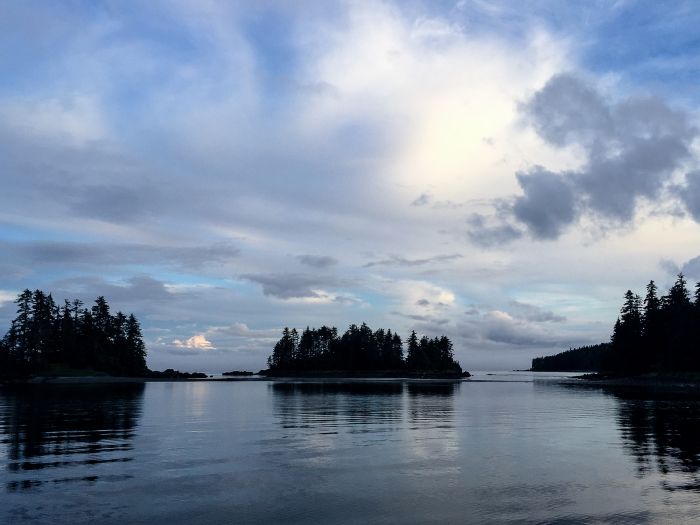 MV Westward
The wooden vessel I called home for seven days was the historic MV Westward. Recently renovated and equipped with her original slow-turning diesel engine, she was a sparking vessel among the many fishing boats in Sitka harbor. Built in 1924, the 86′ boat was modeled after a traditional salmon cannery tender. The rear fantail shape is characteristic of many workboats in the Pacific Northwest during that era. Originally owned by Campbell Church Sr., the Westward for many years ferried passengers from Seattle to Alaska to experience Church's hunting and cruising expeditions. The boat has seen a who's who of the rich and famous, including film magnate George Eastman, E.F.Hutton, Walt Disney and John Wayne. Now, the eight guests aboard will be taking in the Alaskan scenery, hiking, kayaking and viewing wildlife on a much different adventure experiencing sustainable travel.
It takes a day or so to get used to the engine, but just as quickly you'll find the rhythmic motor below deck lulling you into a trance-like dream. A quiet anchorage at night was perfect for open portholes. In addition to the sound of gentle waves lapping, one might hear whale blow or other wildlife nearby. Traveling in a small vessel affords the luxury of passing through small coves and bays too shallow for the much larger cruise ships that frequent this area. Many days the only others we saw were animals.
Captain Bill Bailey has spent most of his life on the water and has traversed the waters of the Inside Passage for 12 seasons. After working as a commercial fisherman in the Pacific Northwest, he knows the sea like the back of his hand, but still carries a healthy respect for her power and changing characteristics. When asked why he added this particular boat to his charters, he got a bit misty-eyed and remarked that he wanted to save and restore the Westward to her former beauty. From the water purifying system he built from scrap parts to the gleaming woodwork throughout, it is unequivocally a labor of love to keep the MV Westward thriving.
Tongass National Forest
Our route meandered through the Tongass National Forest, which is actually America's largest forest. With over 500 miles of shoreline, it is also the most intact temperate rainforest on earth. A layer of thick, spongy moss covers every surface, making it ideal for hiking. Native Americans have lived in the forest's one million acres for more than 10,000 years; living off the land is a way of life.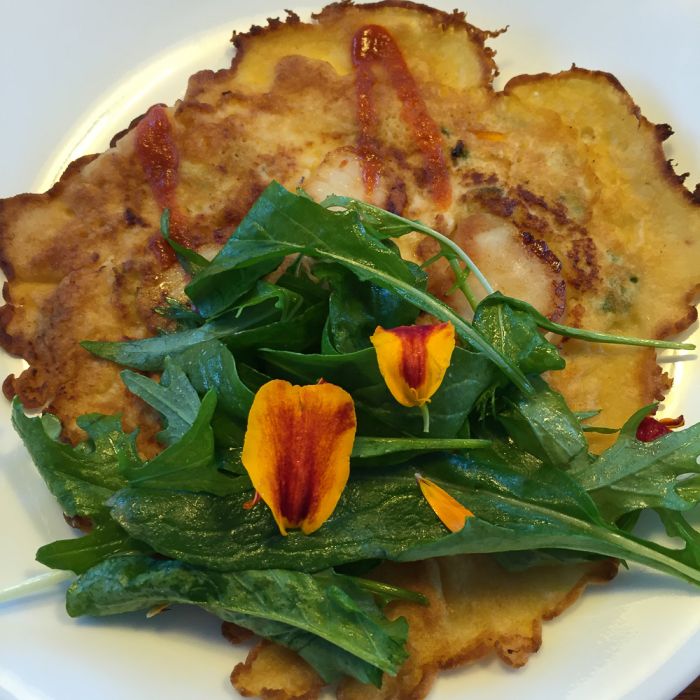 Cuisine
For Chef Tracie Triolo, her road to the MV Westward was a circuitous one that traveled through high-end kitchens of hotels and restaurants, as well as training with chefs known for their showmanship. When she visited Alaska for the first time, she knew she wanted to come back. After working in temperamental kitchens, Tracie was looking for a different environment, one with a bit more democracy; leadership by example, where there was little delineation amongst the crew. In the small world of charters, those characteristics led her to Capt. Bailey. She fell in love with the galley and knew immediately she wanted to work on this boat. Nine years later, it's easy to observe the respect and love the small crew has for one another.
It takes a creative planner to be able to provision a boat for the season. Healthy and sustainable food practices run deep. A local farm, only accessible by boat, provides supersized produce with concentrated flavors and accounts for about 70% of ingredients. Occasionally crew and passengers will forage and harvest a small amount from the intertidal. Local fish is abundant with a network of responsible suppliers. There is also a garden growing on the top deck with herbs and flavorful lettuces. Our first meal set the tone for the entire trip: Freshly-caught silver salmon served with a wild mushroom risotto and fresh snap peas. The skin was frozen for sushi later in the week. Chef Tracie's repertoire was deep. She humbly underscored, "I'm the only restaurant in town, so it's important for me to be able to provide delicious variety."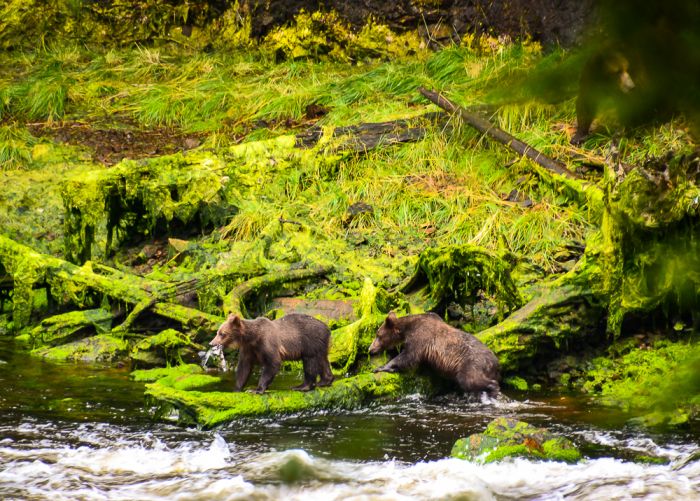 Wildlife
Our travels took us to the A, B, C's of brown bear habitat: Admiralty, Baranof and Chichagof Islands. Here the bears outnumber people and you find the highest concentration of grizzlies in the world. The first opportunity to observe bears in the wild took place after a hike in Pavlov Harbor. Our small group of nine got quite comfortable with periodic shouting of "Hey Bear". Though we are taught to be quiet when observing wildlife, this is one instance when you want the bear to know you are in the area.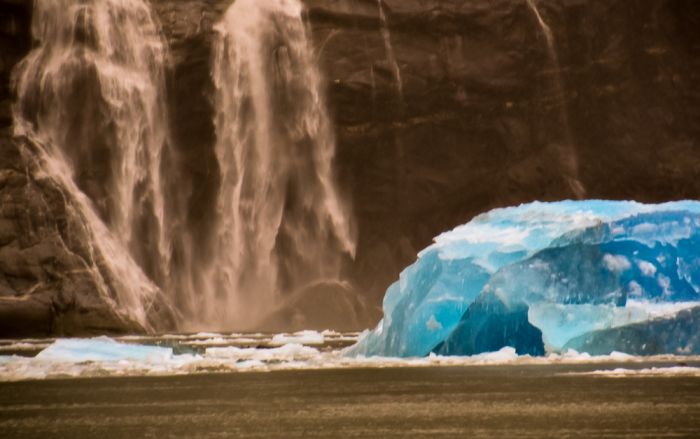 260 nautical miles later, we arrived in Petersburg on Mitkof Island, never setting foot on the mainland of the largest state in the country. Unless of course, you count walking on the outwash of Baird glacier, a bed of finely smoothed granite rocks formed so many thousands of years ago. From the food, to the historic renovation of the boat to the wildlife viewing, this session of eco-luxury tourism left us all with a remarkable sense of place that will reverberate long after I have left the embrace of the Inside Passage's wilderness. As Captain Bill said, "I want people to see the incredible beauty and wildlife this part of America has to offer." Mission accomplished.