CYBEX
When it comes to child car seats, safety and comfort are, of course, the two most critical considerations. CYBEX, a German company practically synonymous with safe and comfortable receptacles for babies and children (ranging from car seats to pushchairs), has recently added the Solution Z i-Fix car seat to the brand's premium Platinum Collection.
The Solution Z i-Fix is a lightweight, forward-facing i-Size (ECE R129)-approved high-back booster seat that is suitable for children between 100 and 150cm, or 15kg to 36kg (around three to 12 years old). The seat is constructed with CYBEX's new DNA, making it 10% lighter than its predecessor (the Solution Zfix). The Solution Z i-Fix model retains all of the previous model's original award-winning features, but is tested to the newer R129 European Safety Standard; the original being tested to R44. R129 features many differences in testing but the main change is an enhanced side impact test.
I road tested the vivid, eye-catching Autumn Gold color model, with my four-year-old daughter as my guinea pig. She was immediately impressed by the plush appearance and comfortable feel of the seat: CYBEX is renowned for producing stylishly designed, premium-quality products. Her first comment was that she much preferred it to her previous car seat: high praise indeed from a picky pre-schooler.
From a parental perspective, the Solution Z i-Fix is a dream to use. The seat weighs 7.2kg and is easy to install using the car's adult seat belt, but it can also be fixed via Isofix anchor points (which provides lateral stability and prevents the seat from tilting when turning corners). The seat offers excellent belt-routing for the adult seat belt to ensure it provides protection for your child's body in the event of a collision.
The patented reclining, adjustable headrest boasts an impressive 12 positions and automatically changes the width of the shoulder protectors, which should make it easier to keep the seat snugly fitted to your growing child. The smart one-hand operation makes it quick and easy for the parent to adjust. Furthermore, the recline feature helps prevent a child's head from tipping forward while sleeping and ensures their head remains in the safety zone and protected at all times. It has three positions. We have loved this feature on longer journeys, and it has made car naps much more enjoyable and less likely that my daughter will be abruptly awoken by her head jolting, as it used to in her previous seat. To add to the seat's comfort credentials, the integrated airflow system allows your little one to stay cool on warm days: the soft, padded fabric of the car seat is made from a breathable material with ventilation channels that run through the backrest and seat components, so heat is circulated, and the seat remains at a comfortable temperature, even on hot days, which is a nifty extra.
In terms of safety features, the Solution Z I-Fix seat is unequivocally first class. The innovative telescopic Linear Side-Impact protection is designed to absorb the force of a side-impact collision with an energy-absorbing shell. The seat features the LSP System Plus, which offers around 25% increased safety in the event of a side-impact collision. In addition, the Cybex safety pads are part of the headrest and cleverly guide the child's head into a safe position during an accident.
In terms of safety and comfort, the CYBEX Solution Z i-Fix is unbeatable. The LSP optimization is a huge improvement. As a bonus, the seat looks great, and although the fabric does mark quite easily, it is wipe clean. It can also be removed to be machine washed for tougher stains, which is always helpful where grubby children are concerned. The smart one-hand operation makes it quick and easy for the parent to adjust. It is admittedly not the cheapest car seat on the market, but considering it has an excellent lifespan - covering ages three to 12 - and it's extremely comfortable, beautifully designed, has a reclining, adjustable headrest and side impact protection, I think it represents great value for money.
For further information about the Solution Z i-Fix, please visit https://cybex-online.com/en-gb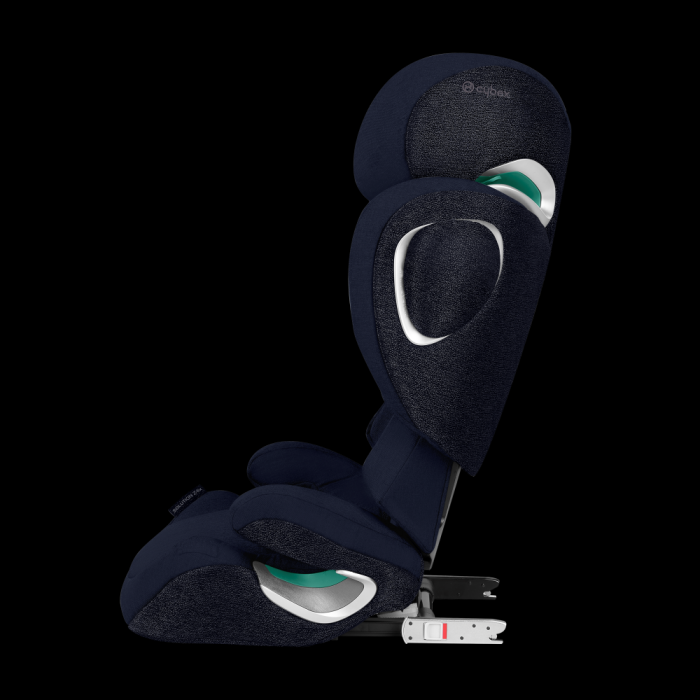 CYBEX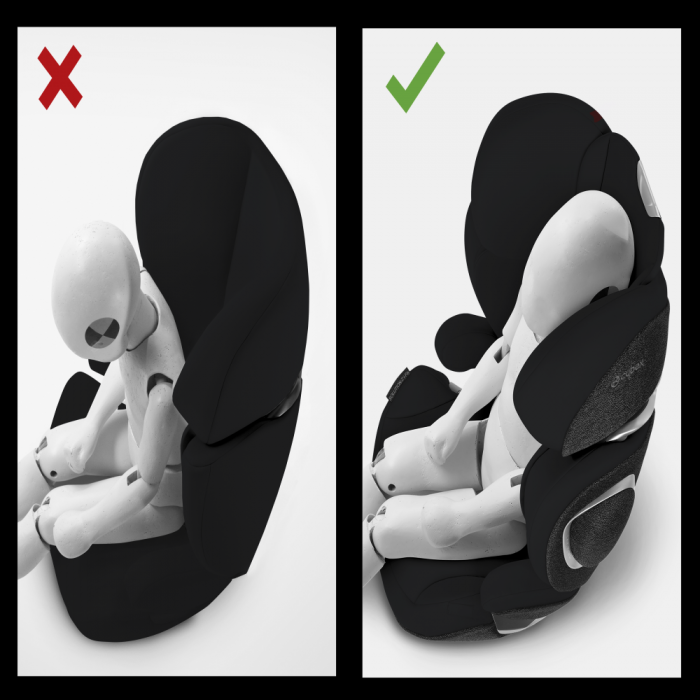 CYBEX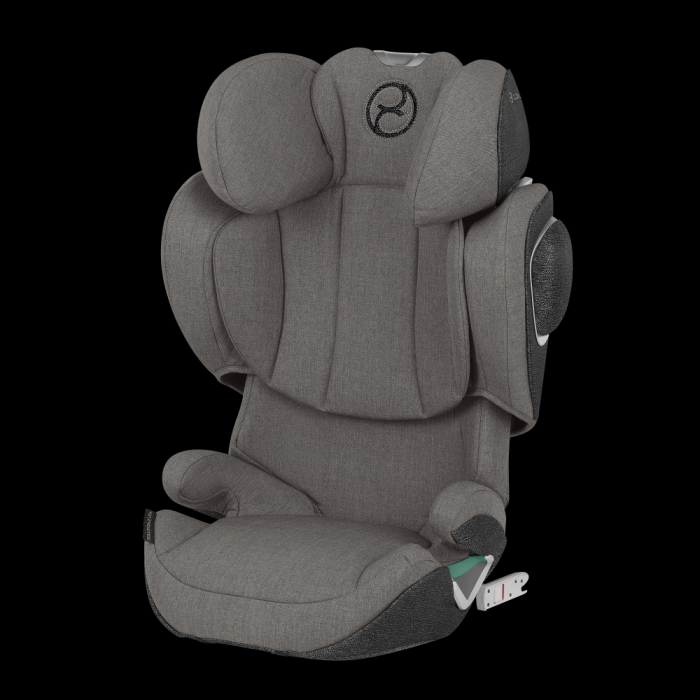 CYBEX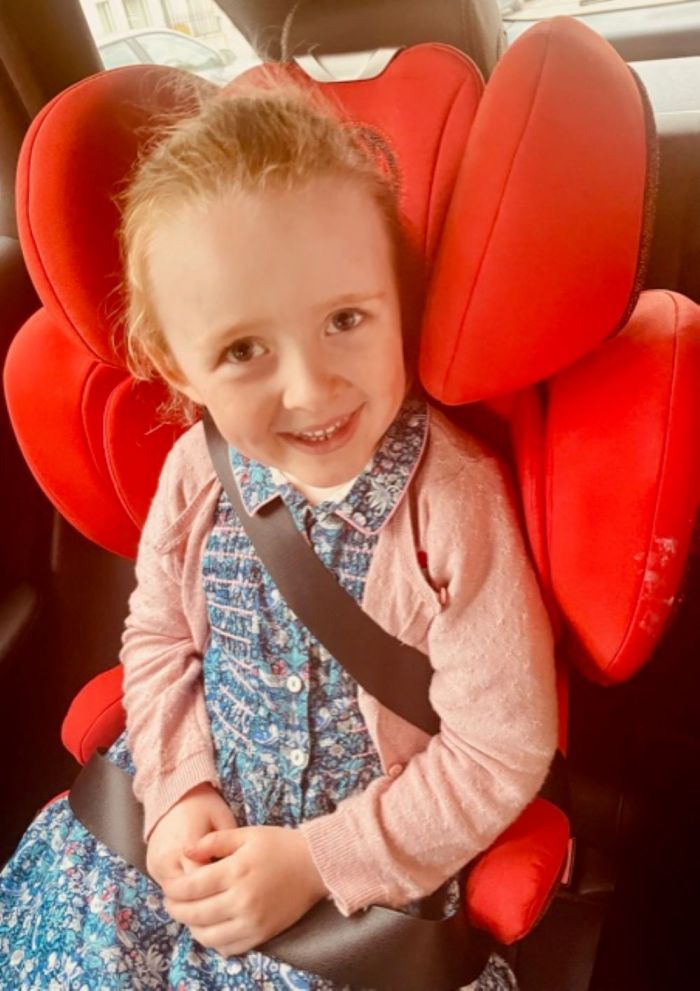 Elisabeth Rushton
Elisabeth Rushton