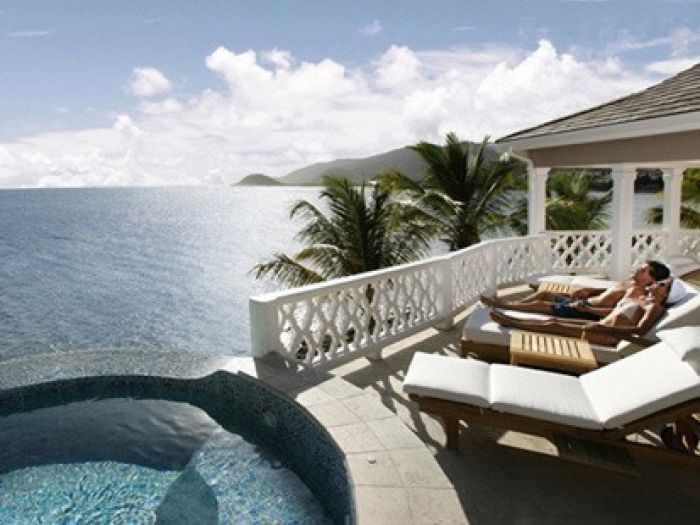 Courtesy of Curtain Bluff
The elections were stressful for everyone; citizens watching endless commercials, political pollsters and cherished candidates. After all the pre-election battleground brawling, the post-election season brings with it an offer from Curtain Bluff—Curtain Bluff's Cure for Post-Election Stress Syndrome.
If the sandy beaches and sweeping views of pristine waters of the Caribbean were not enough to soothe the soul, the tongue-in-cheek package certainly is. Available January 2nd to 21st, the package offers pay for four nights, receive 50% off the fifth night for any of their room categories. Also available is a pay for six nights, receive the seventh free. One complimentary "Head to Toe Repose" massage per person is is also included in the package.
The fully-inclusive resort will soon have guests forgetting the 915,000 political ads aired this election season, as the gentle surf, beachside tennis courts, and infinity swimming pools relax and rejuvenate. To make your reservations, visit www.curtainbluff.com.