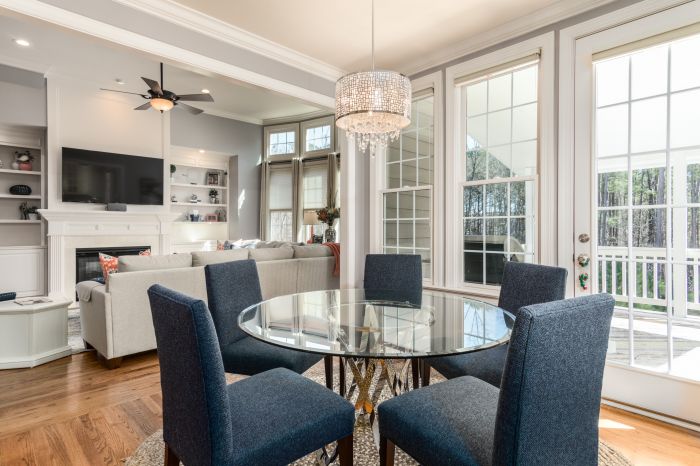 Douglas Sheppard from Unsplash
Almost every homeowner's dream is to create a living space that exudes comfort, luxury, and sophistication. And despite contrary belief, there are numerous ways how you give your interior a more lavish look simply by making a few adjustments.
While many people first opt to renovate their entire home from scratch, others turn to strategic styling techniques to put together a place that feels regal. One such method is to add beautiful and timeless decorative pieces all over your home that basically scream luxury.
Unfortunately, finding the right accessories can be a bit challenging because there are so many options out there. The key is to find something that not only will set the atmosphere of the room but will also dictate and cement its style.
So, to help you along the way, we have come up with a list of five decorative pieces that will give your home a high-end look.
Textured items
Although many people believe that minimalism equals luxury, you'd be surprised that incorporating textured items such as rugs, pillows, and curtains can actually enhance the beauty and elegance of your space. You can opt for subtle and patterned pieces to add visual interest to the room while making the space look finished.
For example, modern rugs with antique patterns or ones with neutral colors and simple designs are very popular choices. You can match this accessory with the color scheme of the room and unify the whole place together. Put it in your living room or hallway and make it the accent piece of the space.
Wall art
Another decorative piece that screams luxury and elegance is wall art. This is a finishing element that can also help pull the space together while making it appear like it is straight out of an interior design magazine.
The great thing about wall art is that you have plenty of options to choose from. Some of the most popular ones among homeowners are wall mirrors and canvas prints.
For example, the latter comes in many sizes and colors so you can choose the one that adds the best character and charm to the place.
Lighting fixtures
A decorative item that can also give your interior a high-end look is lighting. There are many lavish lighting fixtures you can install in almost every part of your home to instantly enhance its overall appearance and add a dazzling touch to the place.
A very popular choice among homeowners is the chandelier which you can find in numerous styles, shapes, and colors. An all-time favorite is the Sputnik chandelier because it has the power to illuminate the room while making a statement. It is a symbol of luxury and brings a unique style to the living area.
Greenery
A decorative piece many homeowners neglect when it comes to creating a luxurious interior are plants. Adding greenery to your home gives you the opportunity to dress up the space in a subtler way. You can pair the plants with a beautiful container and instantly make them the focal point of the room.
From the small succulents on the coffee tables and window sills to the large plants by the sofa, you have plenty of green varieties to choose from to enhance the appearance of your home. For example, the palm plants such as Areca palm, Bamboo palm, and Lady's palm are very popular choices.
Ottomans and poufs
When you think of decorative pieces that add luxury to a home, your first options are wall art, lights, and candles. However, you may forget that there are furniture pieces such as ottomans and poufs that are also a symbol of lavishness and you can easily incorporate them in almost every part of the home.
For example, ottomans can serve as an excellent luxurious alternative to coffee tables. You can get them in the same style, color, and fabric as the rest of your furniture so you will create a unified, high-end look in your home.
Final thoughts
When it comes to creating a luxury home, you don't need to spend a fortune to get what you want. Instead, there are numerous simple, cost-effective and styling methods you can employ to give your home the lavish look you've been dreaming of for a while.
All you have to do is explore your options and find a decorative place that will create a living area that looks like it is straight out of a magazine.
If you need inspiration, you can always come back to our guide and choose some of the accessories here to help you along the way.