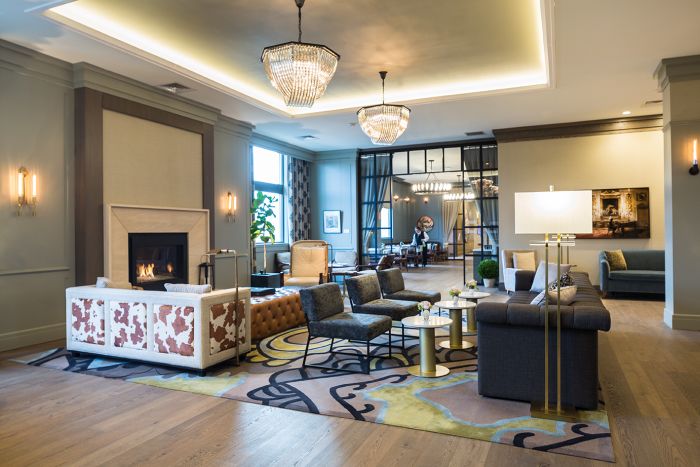 Delamar West Hartford
Let the bellhop deliver your luggage and the valet park your car as you sip champagne. The bubbly libation offered at check-in is just the beginning of the guest experiences and added values included with a stay at the DELAMAR West Hartford, Connecticut. Located off I-84, midway between Boston and New York City, it is an ideal choice for a corporate or community event, a wedding or other social occasion or a weekend getaway.
Relax in the spacious lobby of this newly constructed service-oriented boutique hotel. Gratuities are included in the modest nightly service fee. There is no need to fumble for the right denomination or currency.
The attentive staff will take care of the details. DELAMAR hotels are privately owned and experiences can be customized. Give them an idea and they will make it work for you.
You need not leave the property to enjoy award-winning fine dining, luxurious and innovative spa treatments, or distinctive shopping. Simply enjoy.
The lobby
The warm welcome is complemented by the chic and sophisticated decor, an artsy contemporary twist on traditional elegance. The show-stopping 1931 art deco glass and chrome grand piano in the light-filled lobby was once played by Billy Joel. It is one of only two in the United States.
You may want to relax in one of the cowhide chairs by the cozy fireplace or test the comfort of the Fortune Cookie Bench by Johnny Swing. Look closely to see that this undulating sculpture is made of thousands of shiny quarters.
Classic materials and luxurious fabrics merge with the contemporary vibe. Whimsical touches include sculptor Peter Kirkiles' stainless steel and polished bronze Charm Bracelet above the fireplace.
Be energized by the sensory experience or simply relax with a book or newspaper in one of the cozy nooks. Complimentary specialty coffee, hot chocolate and tea is available in the lobby lounge 24/7.
You will sense the attention to detail, like the customized hand stenciling by a local artist, as you move about the hotel.
Browse the art throughout the public spaces. It is a combination of the hotel's collection and the rotating curated exhibits from the nearby New Britain Museum of American Art. Admission to the museum is complimentary with a DELAMAR room key.
DELAMAR West Hartford is the newest and largest of the family-owned DELAMAR Hotel collection, which also includes properties in Southport and Greenwich, Connecticut. All offer luxurious spa and fine dining experiences and each is listed as #1 in its area on Trip Advisor. They are part of the Greenwich Hospitality Group of boutique hotels and restaurants founded by Charles Mallory.
There is complimentary wifi throughout this eco-friendly property, which is built to LEED (Leadership in Energy and Environmental Design) Gold Standard.
The hot and cold breakfast buffet—freshly scrambled eggs, bacon, potatoes, fresh fruit, juice and pastries, as well as granola and yogurt made in-house — is included in the room rate.
Savor it all. There is a fitness center in the lower level.
Guest rooms
There are 114 spacious guest rooms and suites, some with terraces, and all with a soothing color scheme. Robes are plush. Linens and bedding are luxurious. The fine Bulgari bath products are complemented by a fresh orchid.
The minibar features a Nespresso coffee machine. An umbrella and shoehorn are in the closet area, should you need them.
If you must stay connected to the outside world, there are extra outlets by the bed. You can sync your mobile device to the Tivoli Model One stereo and the large flat screen television.
By night there is chocolate-on-the-pillow turndown service.
Shopping
Looking for a gift or something special for yourself? You can find it right here.
Browse the silk ties, cuff links, leather goods and ready-to-wear rack at Bob DeGemmis' Connecticut Custom Clothing Company, formerly Dressed To The Nines. It is, as he says "as unique as the people who come here." His grandfather, Alfredo, a custom tailor, came to Connecticut from Italy in 1916. Have your measurements taken. Bob has been designing, personalizing, and customizing suits, shirts and other clothing for discerning clientele for the past 40 years and ships anywhere.
Enjoy the scents and sights of the floral designs at the adjacent Lane & Lenge Florists. It has been in business for over 100 years and has been voted Best Florist by Hartford Advocate readers. Godiva chocolates, pottery and other fine gift items are available here.
Head for the DELAMAR Spa to see the Walker and Wade custom beaded beach-to-table lifestyle and resort wear or the Sally Kay handcrafted jewelry. The exquisite enameled and gold plated Charles Mallory London compacts are a perfect gift for the woman who has everything.
West Hartford is five miles west of the downtown area of Hartford, Connecticut's capital city, and was named "one of America's coolest suburbs " by Travel & Leisure Magazine. DELAMAR West Hartford is right by Blue Black Square's trendy shops and restaurants.
Private car service: The Tesla
Want to explore the area or have a night out on the town? Complimentary private car service in the hotel's Tesla or SUV is available for trips of five miles or less on a first come, first served basis.
Catch a show or concert at Hartford's Bushnell Performing Arts Center or stop at the Wadsworth Atheneum, the oldest continuously-operating public art museum in the United States. Both are about five miles away.
Take a living history tour of the 25-room Mark Twain House, home of Samuel Langhorne Clemens and his family from 1874 to 1891, just over 2 miles away. The Harriet Beecher Stowe House is next door.
The 18th-century birthplace and childhood home of Noah Webster, creator of the first American dictionary, is just a mile from the hotel.
Artisan Restaurant
Artisan Restaurant West Hartford offers a blend of informal fine dining with refined country elegance and charm. 9,000 bricks were used in the hand-laid herringbone design floor. It is is an ideal setting for the artfully presented New England-inspired seasonal cuisine.
The pewter Parisian bar top, a signature item from L'étainier Tourangeau of Montbazon, France, is the hub of the spirited tavern area. This cozy and comfortable room is warmed by a farmhouse tile fireplace designed by Gabriel Keramik of Timmernabben, Sweden.
In keeping with the classic Swedish design elements, sofas and chairs are Gripsholm-style. Two walls are covered in bold and colorful murals hand-painted by Stockholm Artist Jonas Wickman. One features flowering tobacco, a tribute to Connecticut's heritage.
A wooden bookcase displays a collection of eighteenth-century Swedish books, boxes, brass and glassware. The private dining room is furnished with Gustavian furniture and copper wire chandeliers and crowned by a gold-leafed barrel ceiling.
Artisan is collaboration of the expertise and complementary talents of Charles Mallory, whose passion for art and design shines through, restaurateur Rick Wahlstedt, whose holdings include L'Escale in Greenwich, CT and whose Swedish heritage is reflected in the decor, and Executive Chef and Partner Frederic Kieffer, who was trained in classical French cuisine at École Supérieure de Cuisine Française, Ferrandi in Paris. Kieffer manages Artisan and was, among other things, also the opening chef at L'Escale and Windows of the World.
The 1500 square foot outdoor space includes a shaded and illuminated pergola area for dining alfresco by day or evening and the chef's vegetable, herb and spice garden. Other ingredients are sourced from local farms and purveyors with sustainable agriculture in mind.
A "Don't Miss" rating by The New York Times and Three Stars by Connecticut Magazine are among Artisan's laurels.
DELAMAR Spa
The full-service DELAMAR Spa offers innovative anti-aging treatments and a focus on wellness. Botox, CoolSculpting, and facials featuring microcurrent therapy for a "noninvasive facelift"are among the options.
Comprehensive complimentary consultations with a skin care expert are offered, after which a customized cocktail of products and services is suggested. The hydrating luxury product line includes Valmont and Biologique Recherché skin care, which is designed to restore, rebuild and protect the skin.
There are four treatment rooms, two equipped for couples massages. After the spa treatment, enjoy some Prosecco and nutritious snacks in the relaxation room
The Fashion and Beauty Binge Package
The Fashion and Beauty Binge Package is but one of the options for a pampered getaway. It includes deluxe accommodations and DELAMAR facials for two and a 10% shopping discount at local independent retailers Connecticut Custom Clothing, Kimberly Boutique, and BK & Co. Enjoy the breakfast buffet and admission to the New Britain Museum of American Art before returning home refreshed and rejuvenated.
1 Memorial Road
West Hartford, CT 06107
860-937-2500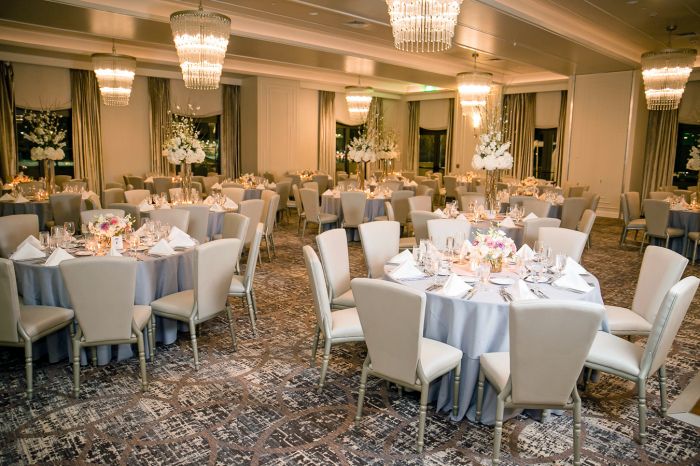 DELAMAR West Hartford
ballroom, DELAMAR West Hartford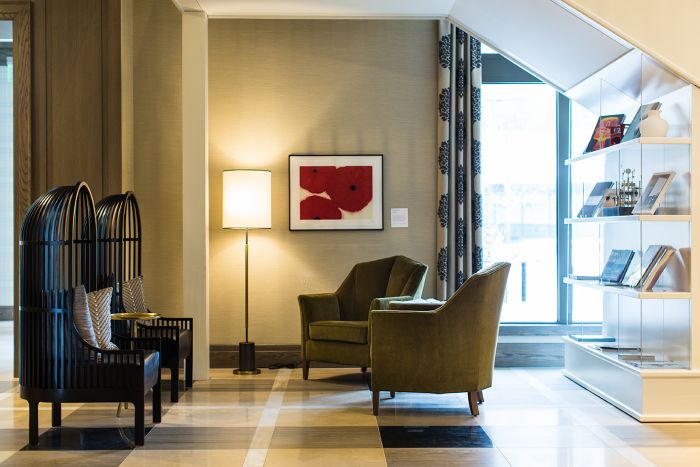 DELAMAR West Hartford
Reading nook, DELAMAR West Hartford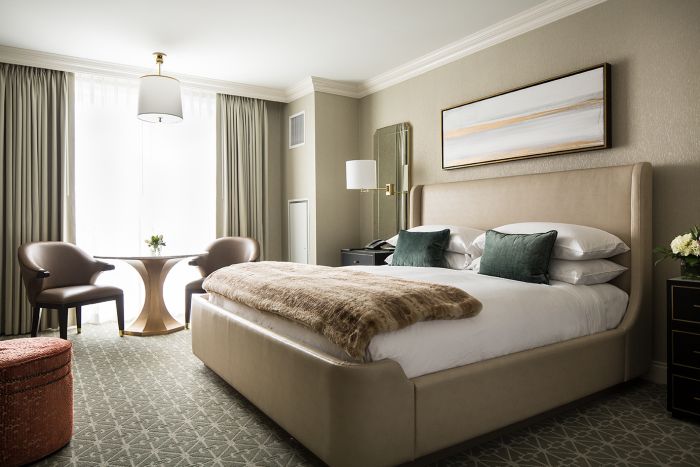 DELAMAR West Hartford
Deluxe King guest room, DELAMAR West Hartford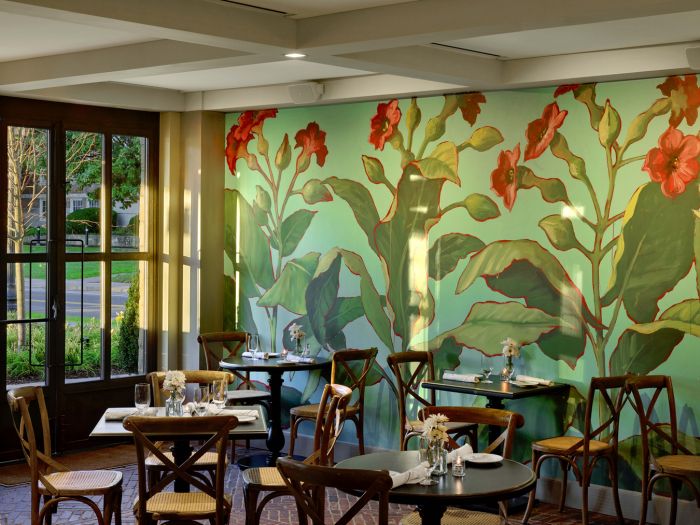 DELAMAR West Hartford
Tavern mural, Artisan, DELAMAR West Hartford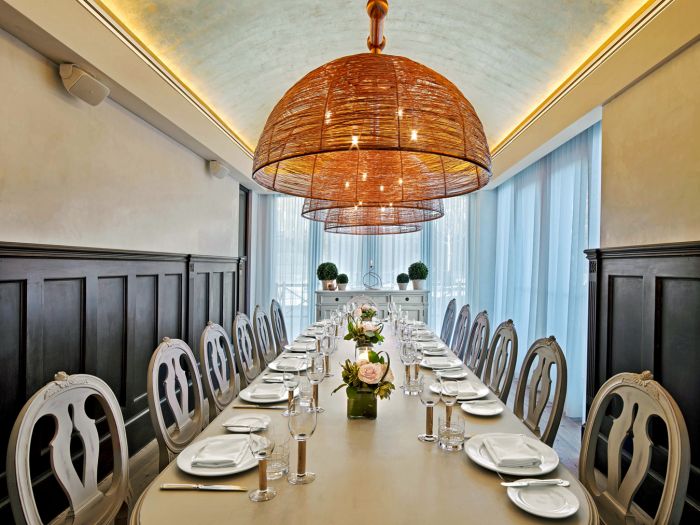 DELAMAR West Hartford
Private dining room, Artisan, DELAMAR West Hartford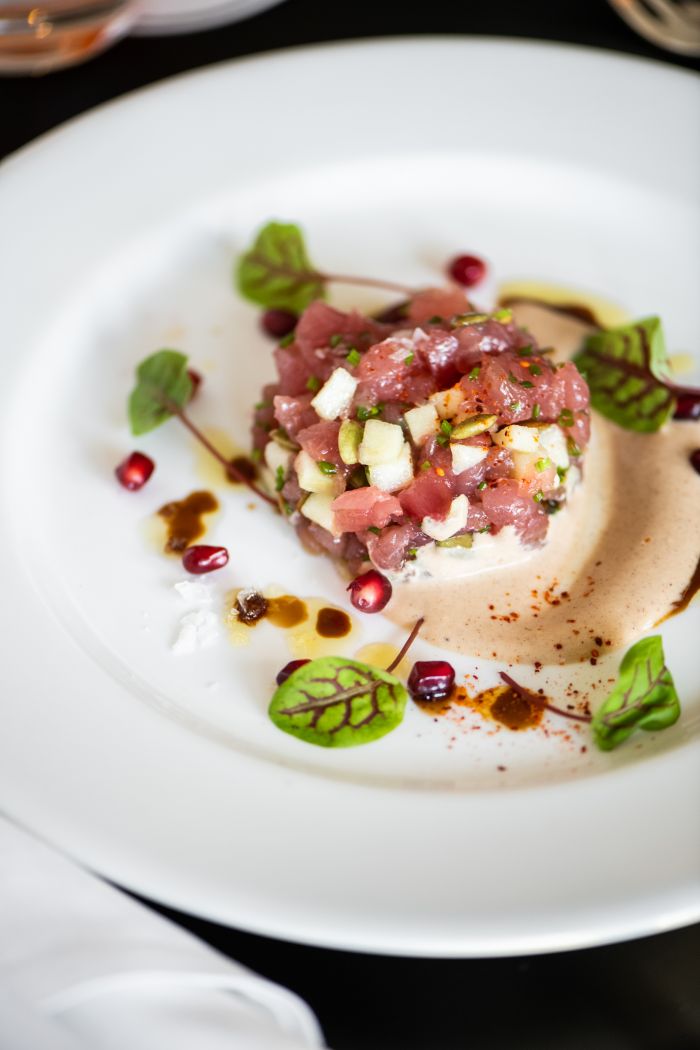 DELAMAR West Hartford
Artisan, DELAMAR West Hartford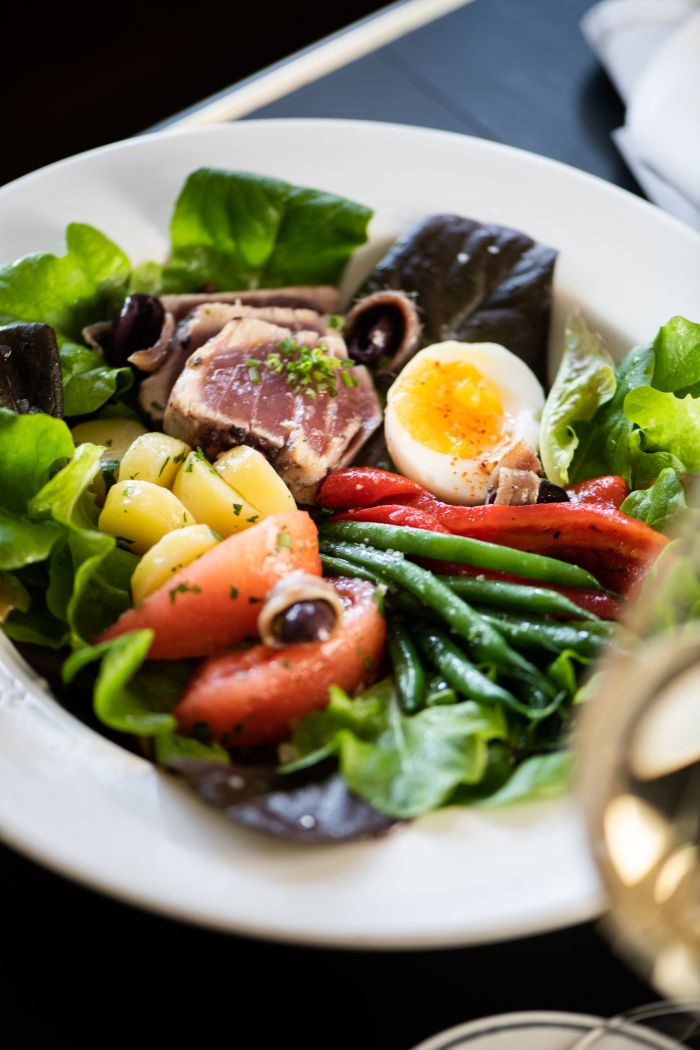 DELAMAR West Hartford
Artisan, DELAMAR West Hartford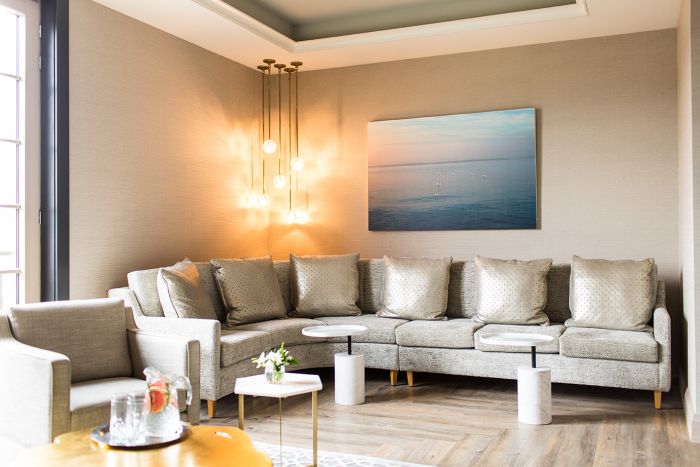 DELAMAR West Hartford
Relaxation roon, DELAMAR Spa, DELAMAR West Hartford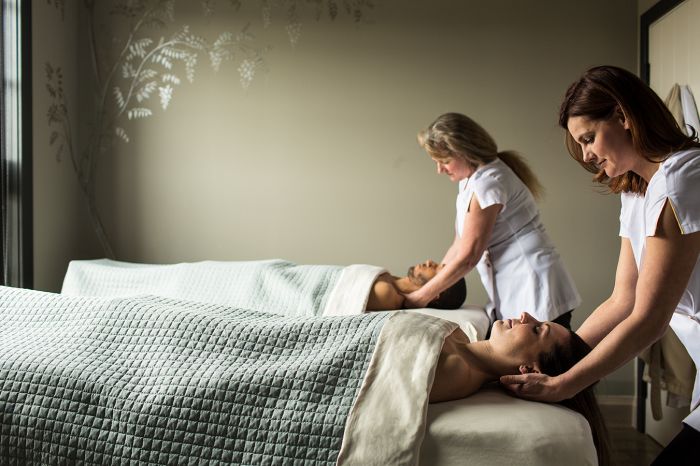 DELAMAR West Hartford
Couples massage, DELAMAR Spa, DELAMAR West Hartford