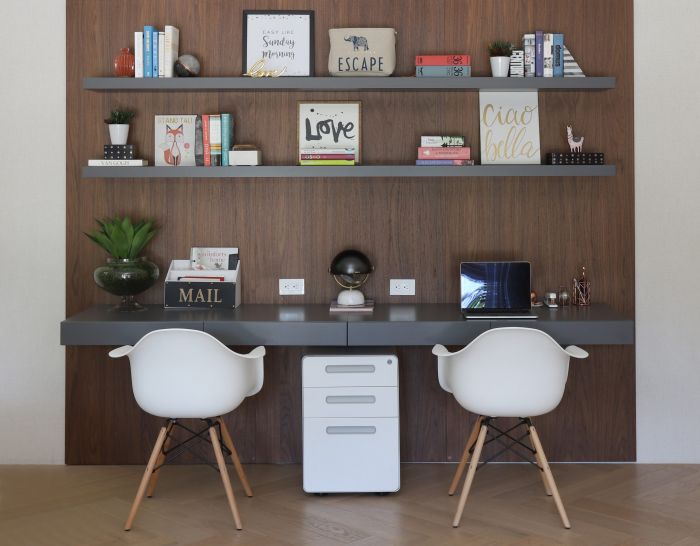 Photo by Luciana Fragali
To say that office and home life as we know them have changed is almost an understatement considering the current climate. Office buildings are empty or sparsely populated, awaiting a time when they can be buzzing with work and people chatting away about life and work, drinking their morning coffee, planning their projects, vacations, and maybe even a little overtime. Meanwhile homes have become an end all be all space where everyone gets to not only relax and spend time with their families but also hold board and strategy meetings, zoom classes for the kids and zoom meetings for adults. For some the living room has turned into a multifunctional room where pretty much everything happens. Commute time has disappeared or at least has been reduced to the number of minutes it takes a person to get from their bed to another room in the house, all while looking presentable for that 9am team check in. And while for most people the idea of a home office has been just an idea up until now, more and more people are looking to actually having that designated office space in their home that allows for at least a bit of separation between work life and home life.
We reached out to Luciana Fragali of Design Solutions, a Miami based studio to get her opinion, as an architect and interior designer, into this blending of environments, while at the same time keeping some semblance of normalcy and separation. She has a lot of good advice for us on how to create a luxurious space in every home that's designated for office work as well as what office buildings and companies can do to adjust their space to the new reality.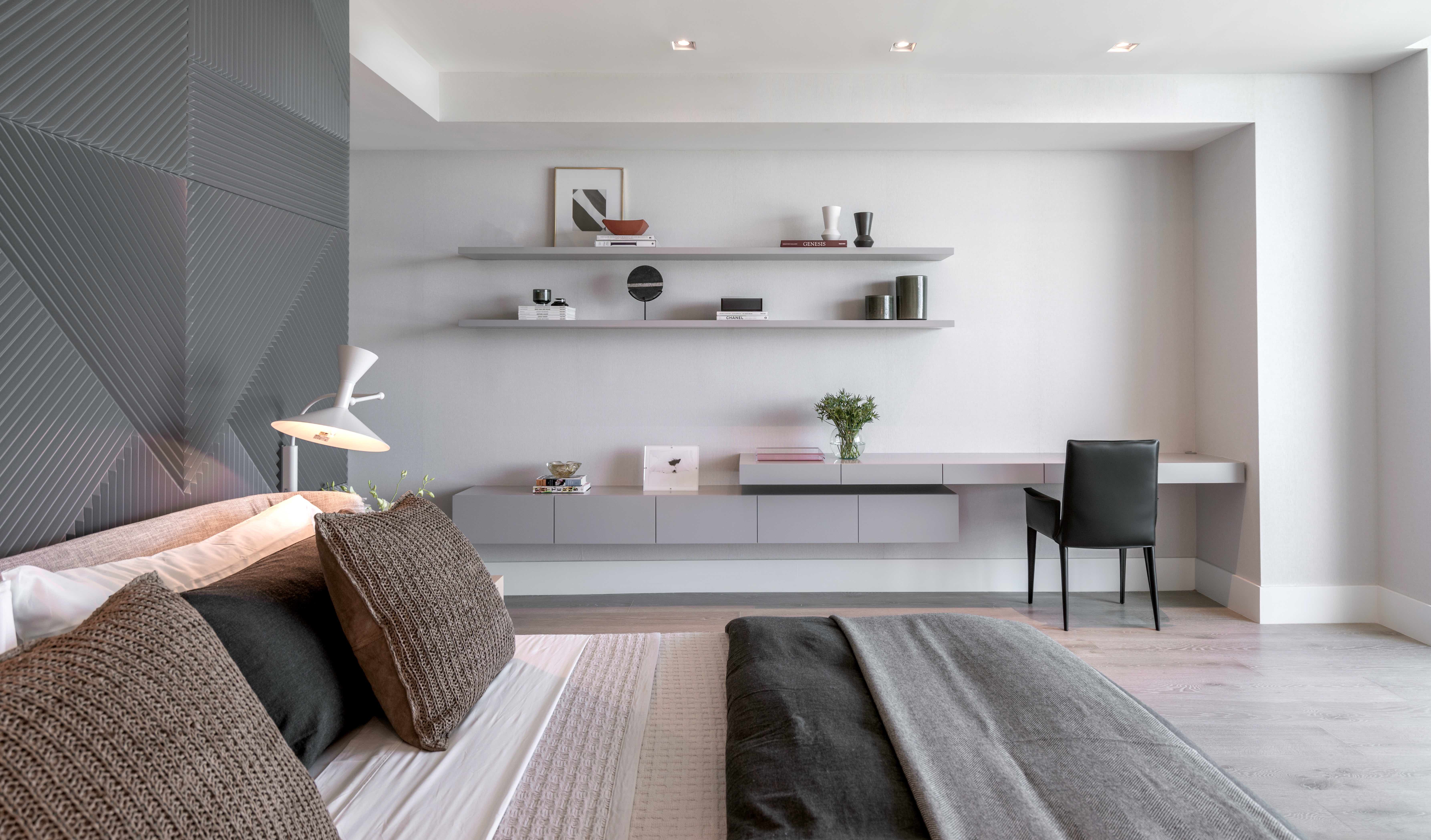 Photo by Luciana Fragali
According to Luciana, office design changes are inevitable as the need to accommodate for social distancing is imperative. In order to return to work and maintain high productivity, employees must feel safe with the idea of returning to the workplace. There are trends emerging in office design to accommodate for safety and health that are not only being implemented globally, but also in every single company that cares for and respects its employees. More and more work spaces are prioritizing space, sanitation, and flexibility with more employees opting to work from home. There are sanitation stations equipped with facemasks, gloves, a variety of hand sanitizers, and a thermometer for temperature checks. In an effort to protect employees and offer them peace of mind, more places have implemented touch-less technology in the form of motion sensor lighting and utilizing push automation technology to help reduce the spread of germs/ bacteria. Sensor active faucets and motion-activated toilets are the next "big thing" for bathrooms too.
As for the home office, the space has to be a true reflection of who they are and what they do. Since most people will spend the majority of their work time in that space, it must also act as a sanctuary to achieve increased productivity and success. A common mistake is using a small space in your home rarely used as an office. If the space was rarely used before, the chances are you won't feel inspired to use it now either. It is important to identify a space that you enjoy spending time in, perhaps somewhere near a window that will not only inspire you, but alsoprovide natural light. As Zoom meetings become the preferred form of communication, Luciana recommends that people select a wall to serve as a backdrop and paint it in a pleasant or creative way with a fun wallpaper anyone can be proud to show coworkers. A backdrop with wall-mounted shelves, books, flower vases and some favorite accessories can also be a great option. This way, the space is not only inspiring to your coworkers, but also to yourself.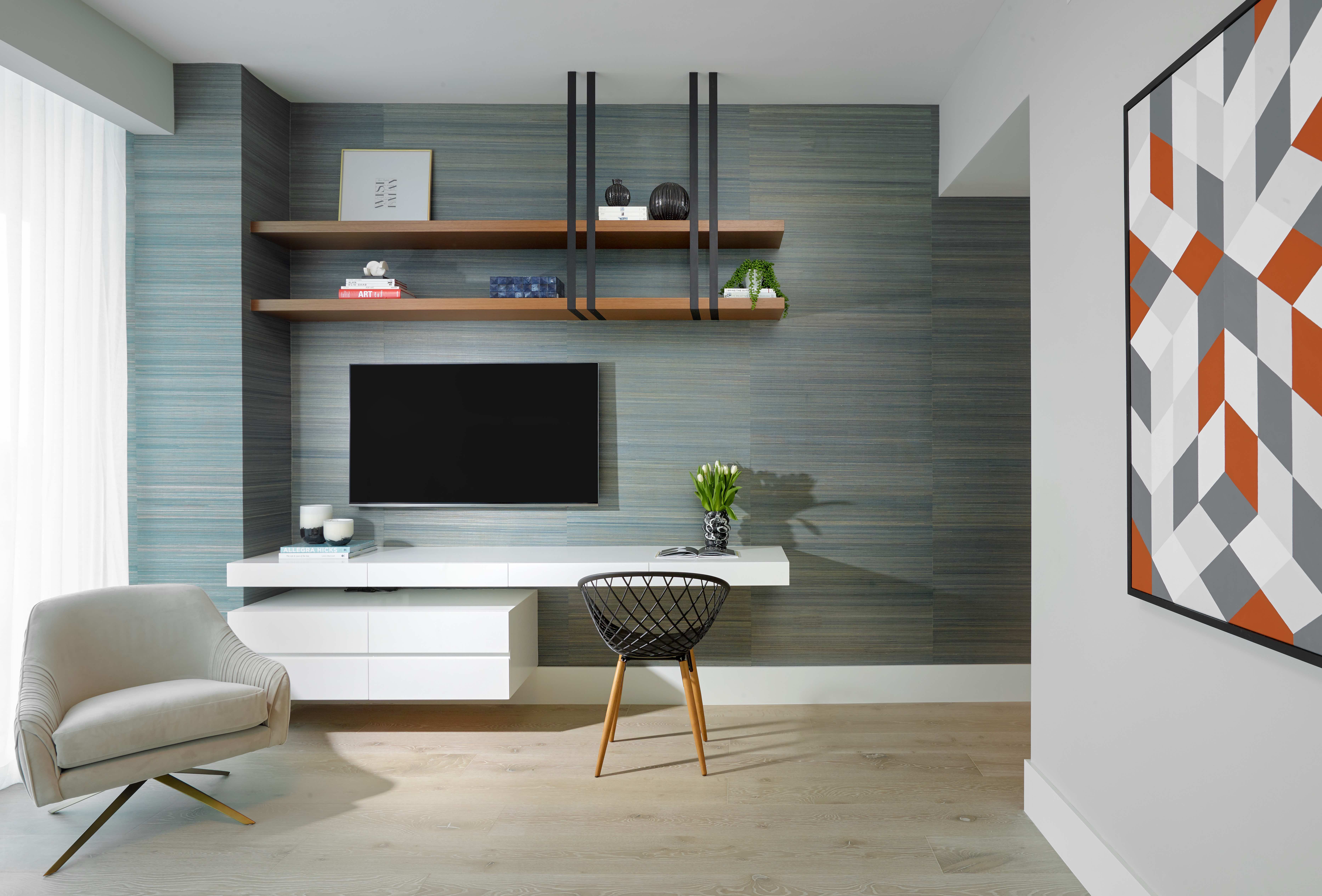 Photo by Luciana Fragali
Up until recently home offices were more of a luxury for anyone working in a real office outside of the house. And furthermore, they were rarely used. If they had to work from home for any reason, most people just preferred powering up their laptop while sitting on the sofa or maybe at the dining table, but they would rarely go into a designated place for work. Nowadays home offices are a necessity. The world is changing and so is the way we do business. So far, working from home has proven to sustain productivity and growth.
These are trying times for many people throughout the world. Feelings of unease, concern, and anguish are rampant as people are desperate now more than ever to create a space that offers comfort and hope. This very need is what has inspired trends to emerge, especially color trends. People are gravitating towards colors that symbolize tranquility and peace such as blue, white, pink, violet and grey. These colors offer a soothing and cooling presence for a much-needed relaxing atmosphere. Home design is also trending more due to the simple fact that while there are many things we are not able to control in this pandemic, we can control the space in which we live. Touch-less appliances and fixtures are also being requested at a higher rate with more and more people opting for motion sensor toilets, faucets, and lighting.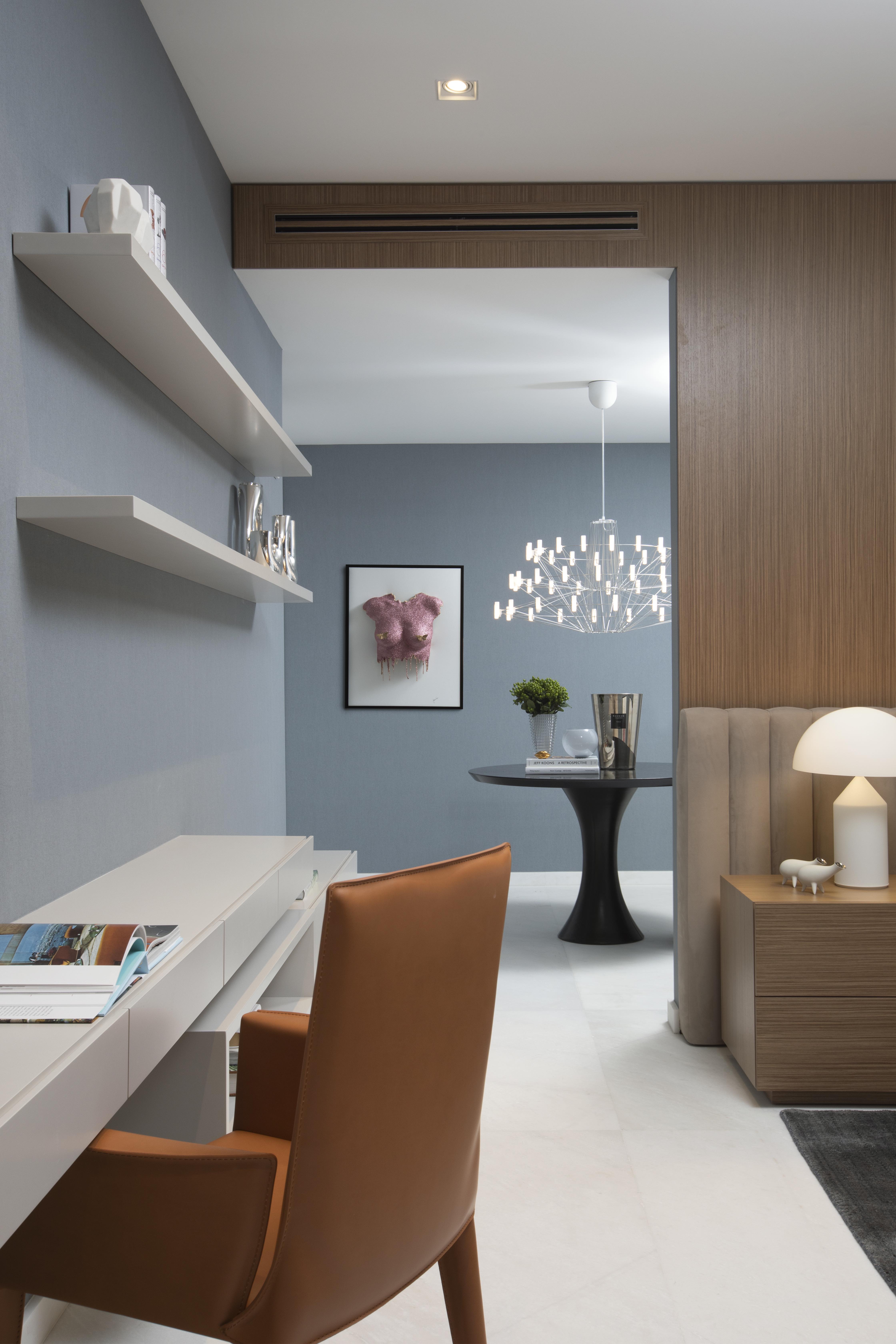 Photo by Luciana Fragali
We asked Luciana her opinion on redesigning conference rooms in office environments and here's what she had to say: "While I do believe we will see a change in the design of conference rooms, face-to-face meetings are still instrumental in business, especially in design. In design, it is essential to be able to present ideas and thoughts to our clients, while giving them the opportunity to touch and see the materials and finishes they will be selecting for their homes. I foresee bigger conference room tables and fewer chairs, access to remote participants, and large conference rooms that allow for social distancing. The same personal distance practices can be adopted for kitchen and social areas – kitchen spaces can be designed with individual areas, in return making these surfaces easier to sanitize. These spaces will always be needed and the changes will be seen in the materials selected, as well as their ease of cleaning. Stone, wood, and other porous materials will more than likely be replaced with synthetic engineered materials."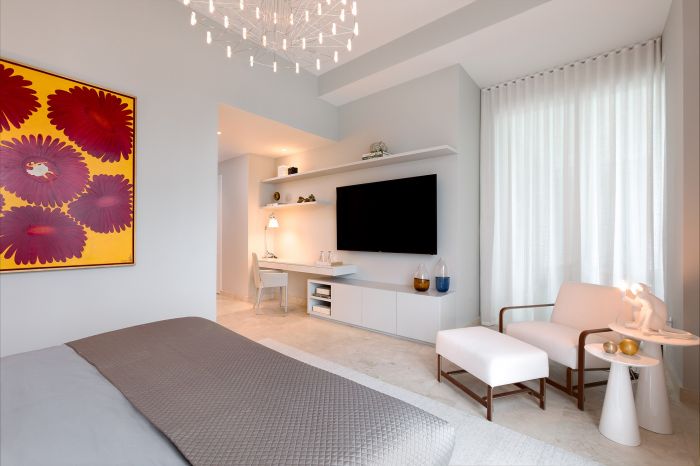 Photo by Luciana Fragali
There is no doubt that this pandemic has forced us to think more about the future and allow us to design for the needs of our changing world. The communication and camaraderie in the interior design community has strengthened as designers are looking to support each other during this difficult time and come up with the best ideas together. There is also an overwhelming rise in smart home technology systems, controlling everything from curtains and lights, to laundry machines and stove tops. Controlling the entire house from your phone or smart device eliminates having to leave your fingerprints throughout. The most noticeable change in design is the adaptation of high–end brands integrating technology into their products, making them not only beautiful in design, but more practical in use. Now it is easy to find various options of hands-free luxury fixtures with sensors, making homes and offices cleaner and safer.