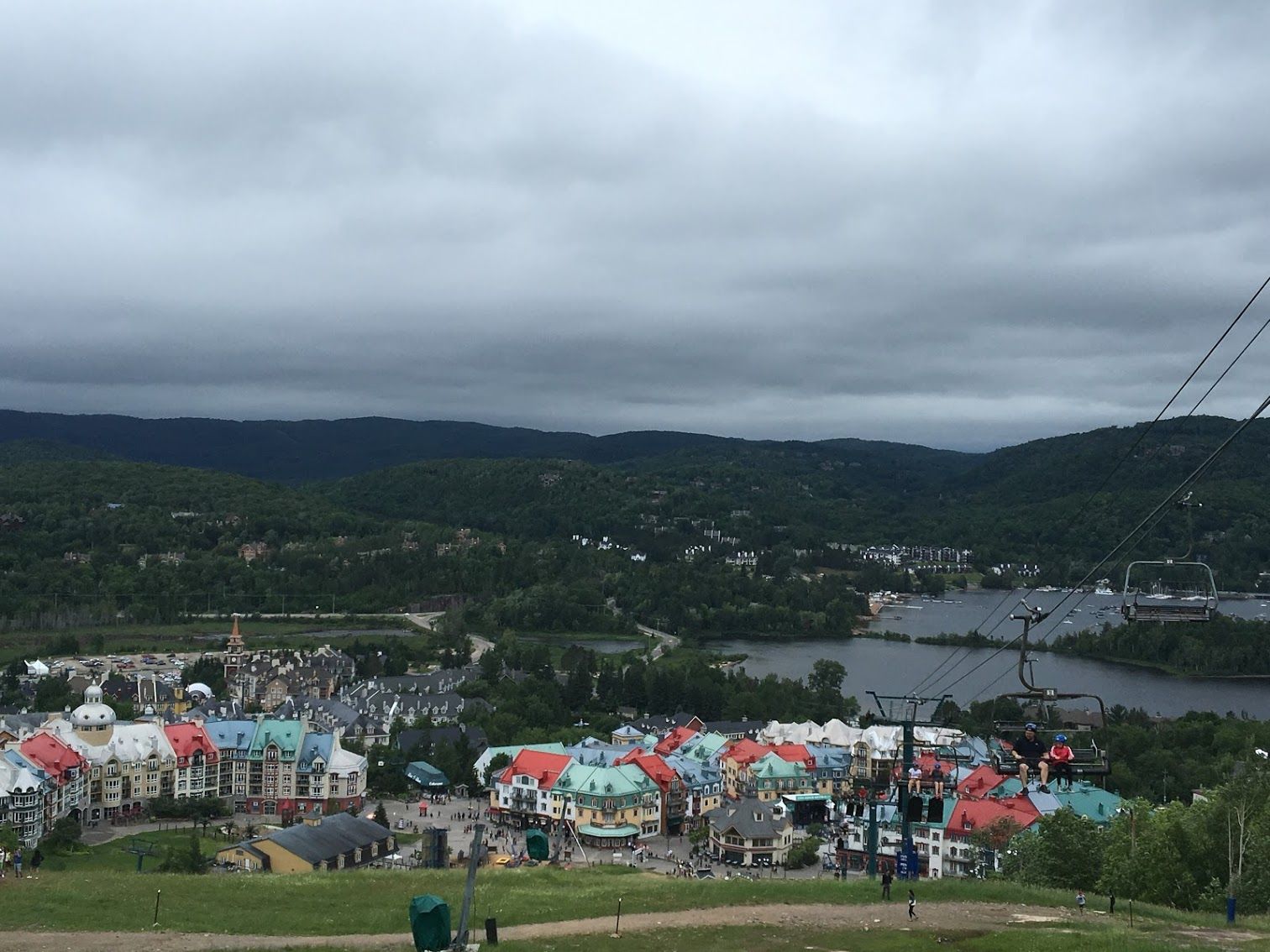 Photos Credit: Jennifer Chan
If you're looking for a majestic getaway that is not only beautifully serene, but also offers a multitude of fun activities for the whole family, look no further than a charming and secluded area called Mont Tremblant in Quebec, Canada.
Tucked away in the Laurentian Mountains just two hours northwest of Montreal, Mont Tremblant is a visually stunning attraction that has wonderful appeal not only in the winter, but also during the summer, too. Of course it's best known as an affluent ski resort bursting with adorable shops and eateries, and a range of comfortable hotel options including The Westin and The Fairmont properties.
While Canada may not be an obvious thought when it comes to planning a summer vacation, you may want to explore this area, as we believe it's a hidden gem during the warmer months for countless reasons.
The area is lush and green and absolutely gorgeous. At first glance, it's a robust little town gently bursting with activity for city dweller types who may want a slightly quieter scene that's both relaxing and rejuvenating.
Mont Tremblant is also very clearly a nature lover's paradise thanks to its endless offering of outdoor activities. The landscape makes for fantastic (and challenging!) hiking trails and rock climbing opportunities for those that are skilled; while everyone can enjoy the breathtaking views from the easily accessible panoramic gondola rides that are on constant rotation from morning to night. There's a beach and tennis club, as well as boat and bike rentals for visitors looking to make the most of both the charming scenery and the surrounding bodies of water.
A hit among adults and kids alike, there's an exhilarating luge ride that allows you to experience the mountain from a totally different perspective; an entertaining Birds of Prey show, where you'll mingle with some exquisite feathered friends and uncover countless new facts about several rare species inhabiting the area, too.
When the sun sets, head over to Casino Mont Tremblant, which boasts all of the action as Las Vegas, but tucked away in a peaceful green setting that's sure to calm the nerves of any high rollers strolling in from the big city. As for fine dining, we highly recommend Altitude Seafood and Grill for a delicious and innovative menu prepared by Chef Olivier St-Arnaud.
And finally, not to be missed in the area is the indulgent Scandinave Spa, which is just a five-minute drive from the village and well worth a visit. The relaxing oasis insists on a no-phone policy, as well as complete silence throughout the property. Once you're removed from the outside world, you'll be able to fully enjoy the splendid Nordic Baths, the wet and dry saunas, and the awe-inspiring wilderness that surrounds you. Take a dip in the Red River, meditate in the Zero Gravity Room and melt your worries away while laying in a peaceful hammock. This experience epitomizes what a true vacation is all about!
Needless to say, when it comes truly getting away from it all, you can't select a better destination than Mont Tremblant!