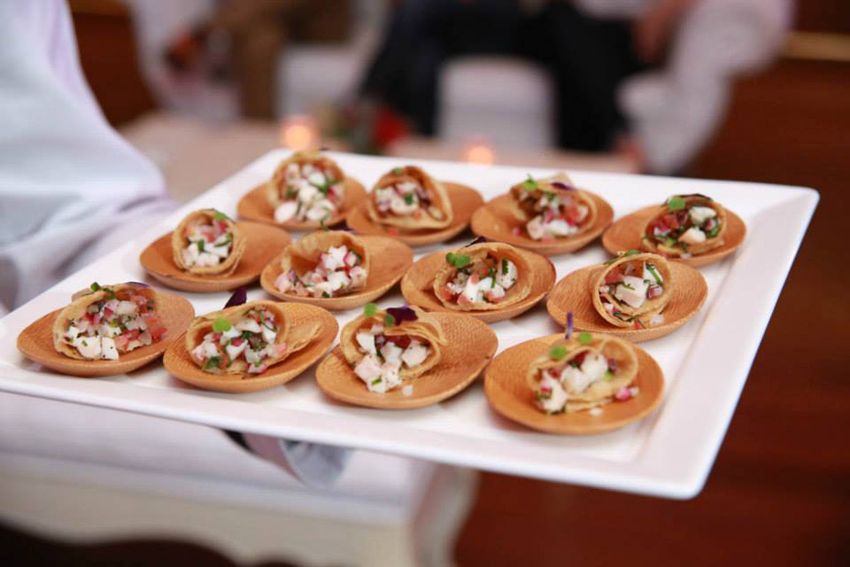 Photo Courtesy of Cancún-Riviera Maya Wine & Food Fest
You may assume that Cancún, Mexico's Mayan culinary darling, would have held culinary festivals for decades, however this March marked only round three of the Cancún-Riviera Maya Wine & Food Festival. While it's still pretty new to the scene, that doesn't mean it's not already making a name for itself and selling tickets faster than ever before! David Amar, the festival's founder, knows there is no better way to experience the soul of a destination than through its food. Throw in superstar chefs who are delighted to help spread the word, a plethora of fun events, a variety of exceptional wines and Mexican spirits, and it's no wonder the festival is one of the Caribbean's hottest gourmet tickets.
"Our Festival is the only one that showcases to the world what the entire Americas' continent has to offer: Great culinary talents, crafted dishes, unique ingredients, perfect pairings, live music, and magical ocean-front venues, this continent's celebration is the essence of this Festival," explains Amar.
The theme this year was "Europe Meets the Americas," honoring the acclaimed New York-based, French chef Daniel Boulud (who has three Michelin stars to his name). He was joined by Mexican chef Guillermo Gonzalez Beristain from Monterrey, "who has revolutionized traditional and contemporary food in the northern part of Mexico." These culinary heavyweights, accompanied by 50 well-known chefs from Canada, United States, United Kingdom, Mexico, Brazil, Chile, Colombia, Guatemala, Peru, and Venezuela, were involved in over 25 events during the four-day festival.
It was hard to choose between the cooking throw-downs, illuminating wine tastings led by distinguished sommeliers — such as Véronique Rivest, "Best Sommelier of the Americas" — and fascinating educational epicurean panels on topics, such as "What does the future of Mexican cuisine look like?" According to Chef Boulud, "It looks very good." Montreal chef Normand Laprise, who has been receiving raves in the Canadian culinary world after winning the 2014 "Best Cookbook of the Year" award, echoed Boulud's sentiments, adding, "Mexican gastronomy has a future — a bright future."
The popular Gourmet Tasting Village featured gorgeous nibbles - almost too pretty to eat - prepared by nearby restaurants and the local culinary school (El Instituto Culinario de Cancún). Celebrity chef dinners included "Tastes of the New World" and "Vive la France," which showcased sinful desserts from renowned pastry chefs. The final dinner was unforgettable, with five top chefs hand selected by the honoree, Chef Boulud, to prepare the gourmet menu.
If you missed this year's festival, make sure to get tickets to the next one, which runs March 12-15, 2015. And if you need a place to stay, check out the new Secrets of the Vine Cancún, which is right on the beach. The adults-only, wine-themed resort has huge balconied suites full of teak furnishings. Plus, if you get a room on the Preferred floor, you get butler service and a private pool.
Photo Courtesy of Daniel Boulud Facebook
Photo Courtesy of Cancún-Riviera Maya Wine & Food Fest
Photo Courtesy of Cancún-Riviera Maya Wine & Food Fest
Photo Courtesy of Cancún-Riviera Maya Wine & Food Fest
Photo Courtesy of Cancún-Riviera Maya Wine & Food Fest