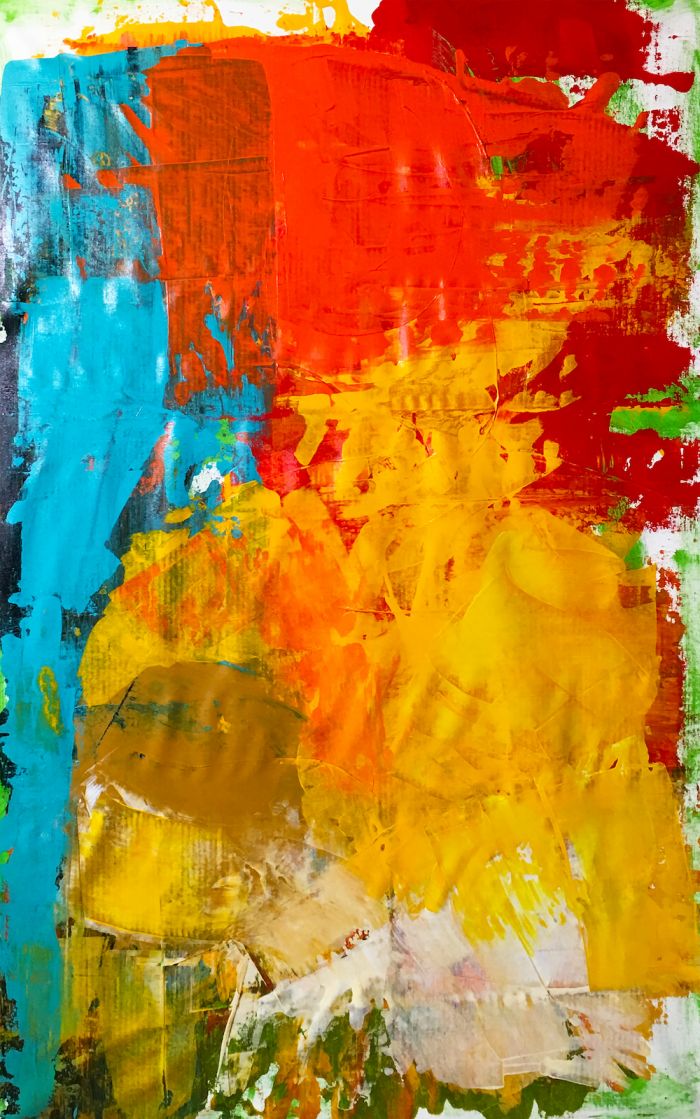 Elliott Aaron
Elliott Aaron is an abstract expressionist painter, creating work that is highly gestural and energetic. Based in Chicago, the artist has quite an unusual reputation. While the art world may know the massive canvases covered in crimson and a familiar green, his locals most likely know him by his other persona, the creator and maestro of ArtBeat Live. Aaron's energy isn't only seen through his brushstroke, but through his performance art, carrying the beat of major audiences around Chicago and providing matchless entertainment to those at Chicago Blackhawk's games and other major events around the area. Regardless of if Aaron is painting in front of a crowd or in his studio, the artist has a lengthy list of corporate, personal and non-profit clientele that is steadily growing. Artbeat Gallery is also the name of Aaron's working gallery in Chicago, where he paints, sells and exhibits frequently.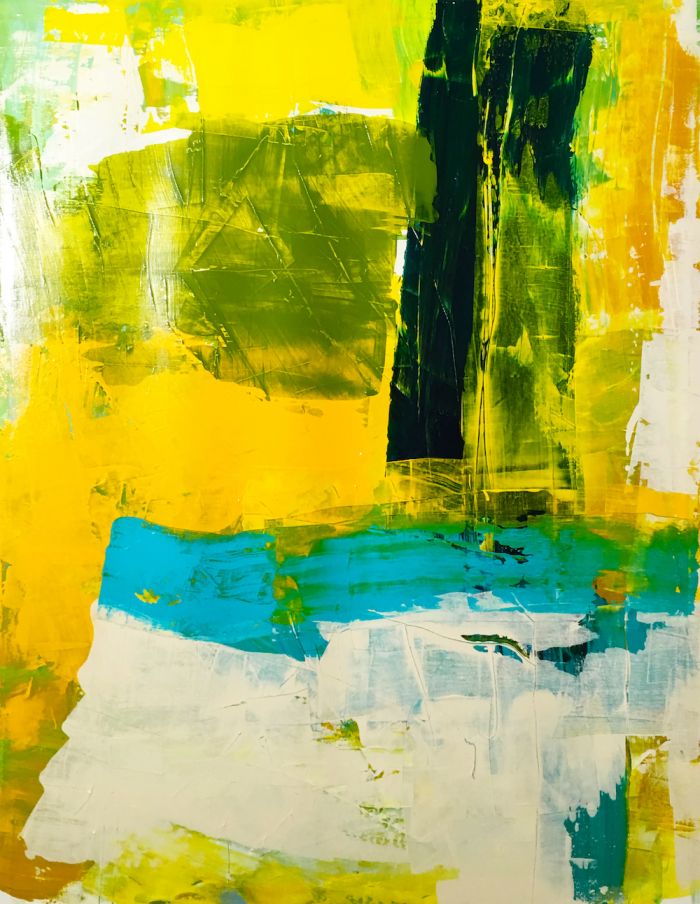 Aaron's work can be described as both chaotic and harmonious, and paired against the bare walls of his gallery, the expression of brushstroke and powerful movements can be easily seen. Influenced heavily by his performances and frankly, by the beat of music, there is rhythm saturated throughout his work. His paintings are heavy with tone and texture, and with what can be deemed as Aaron's unique vision through composition. Aaron has been surrounded by art his entire life, and as the son of an artist, he had the unique access and ability to "throw multiple colors on a canvas whip them around and not make mud."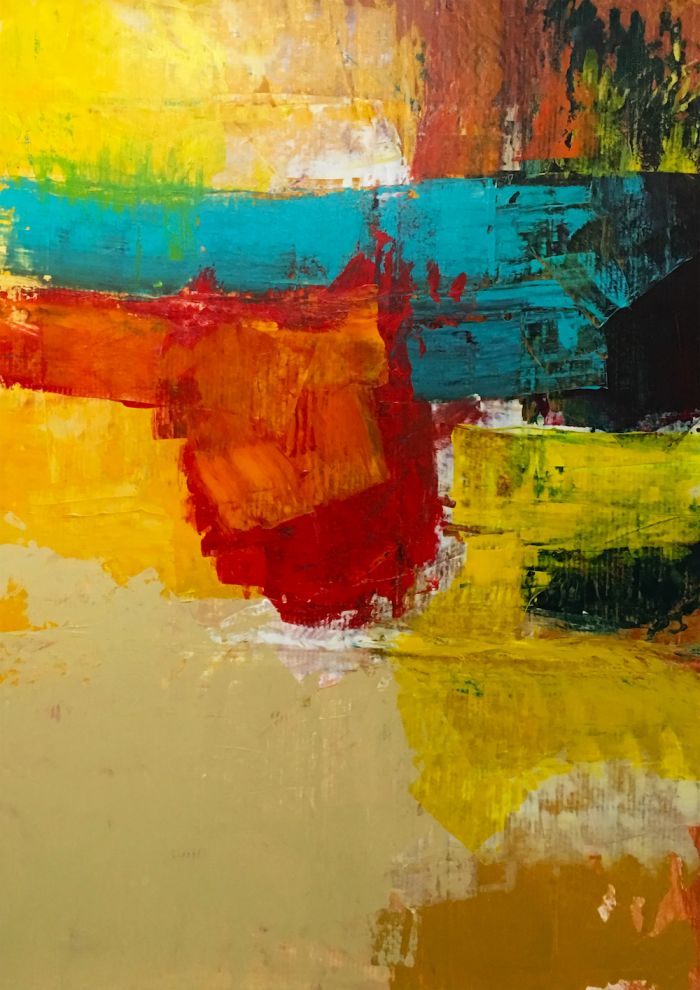 "I want to push the boundaries of expressionism to the viewer. and make them determine what the painting means to them. I create a world of color and shape in which the viewer can dive deep into the canvas and let their own feelings come to the surface. All art is subjective, so why not let the viewer determine their own feelings when they look into your art. Expressionism can work in many ways."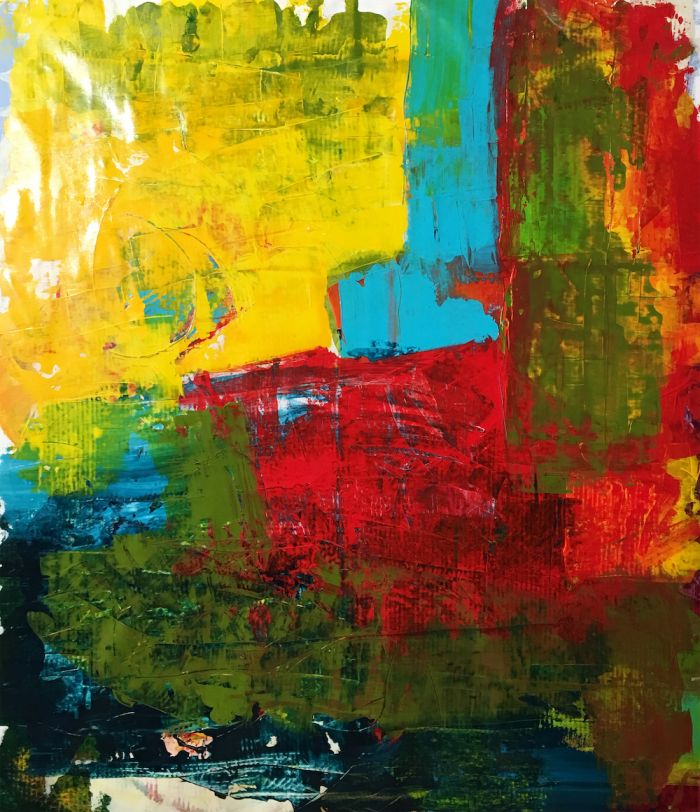 Aaron's works are bold and loud and driven by the music he listens to while he creates. The result allows the viewer to "see sounds on canvas," which often becomes more clear after understanding Aaron's creative process. Listening to his musical obsession at the time gives Aaron the power to "let the paint flow, the brush strokes fly and lose your mind in the creative process."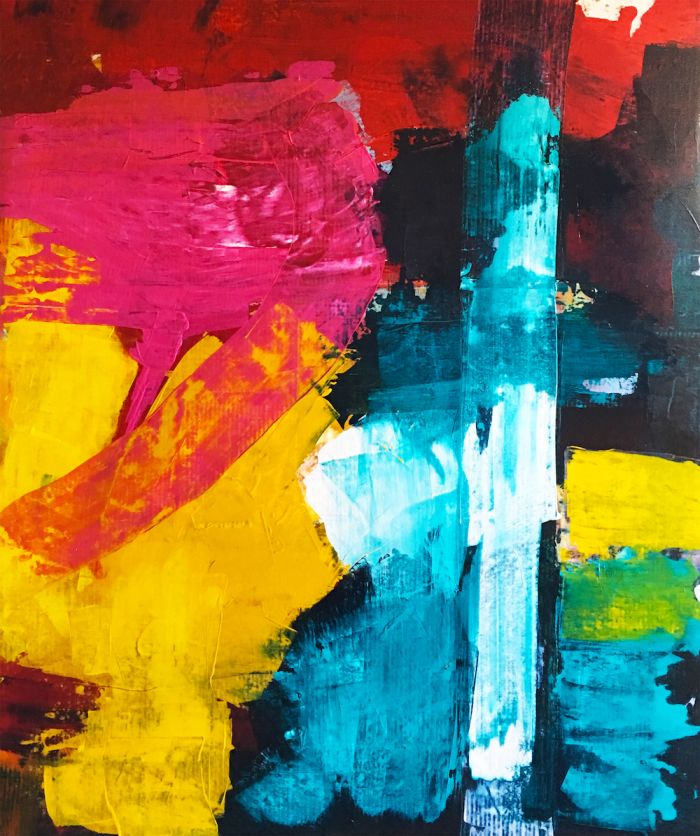 The goal of Artbeat Gallery is not only to provide a space for his own personal work outside of performances but technically, to remove the middleman and make art more affordable to buyers without the gallery markup. Artbeat Gallery is a fun, relaxed environment that, with Aaron's personal and artistic energy, is also an enjoyable place to hang out. It is clear that Aaron never fails to make his artwork an experience in and of itself. His personality shines throughout his work and enables the personalities of viewers to be part of the process.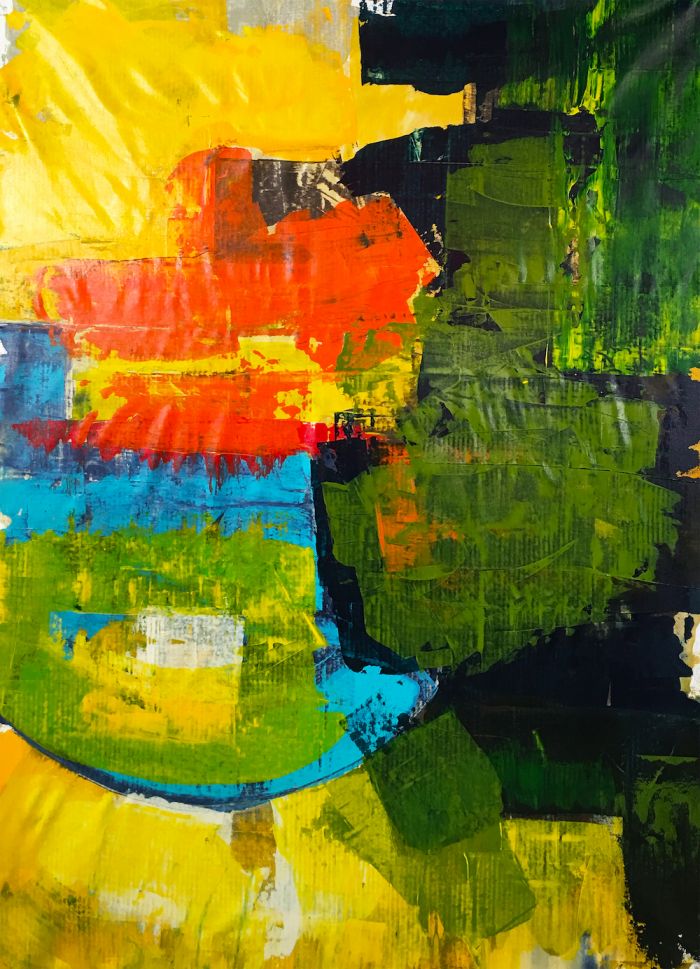 Whatever the project, Aaron brings his own flair and perspective, whether he is recreating a brand's logo or racing the clock to complete his own personal works in a certain time frame. As a major presence in the Chicago arts and entertainment scene, Aaron's relationship to Chicago began when he was featured on a morning newscast doing a speed painting of the Chicago Blackhawks logo. Later, he would continue to create related works which helped Aaron gain attention not only from the city but around the country. Aaron's company, ArtBeat Live has used the city not only as inspiration in the sights and landmarks but also to raise money for various non-profits. After a decade, these performances became a key fundraiser with Aaron raising over $4,000,000 with the sales of his performance art.
Currently, Aaron is working on a series that has been a journey in the making for both him as the artist and intentionally, for the viewer. The artist explains, "I want to take the viewer on a journey of shape and color through brush strokes and layers of paint....and have the viewer come up with the final image of what the painting means to them. I'm honing in on my own distinct style of abstraction, devoid of outside influence."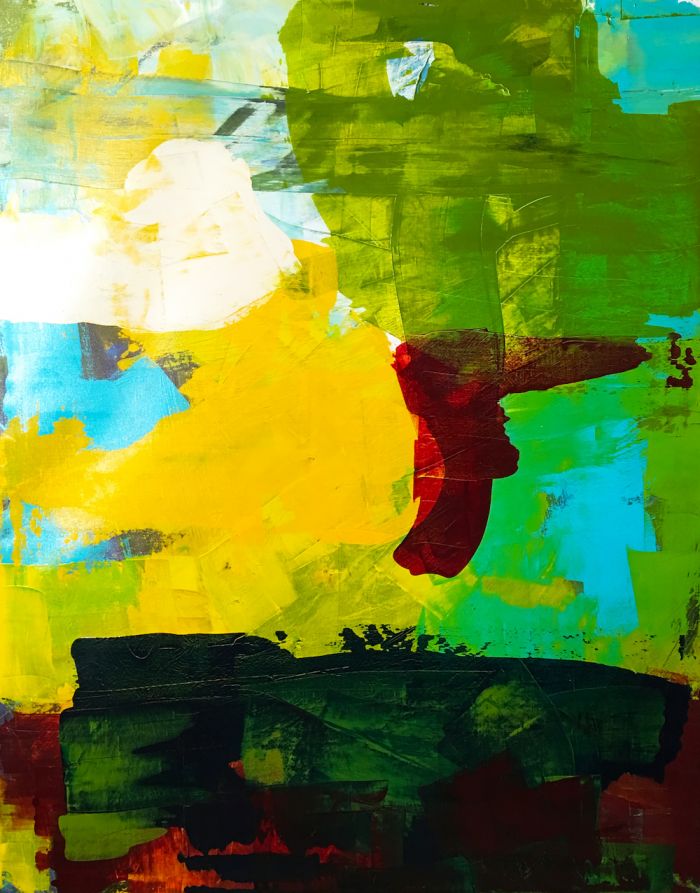 If you can't make a visit to ArtBeat Gallery, get to know the artist better through www.elliottaaron.com.