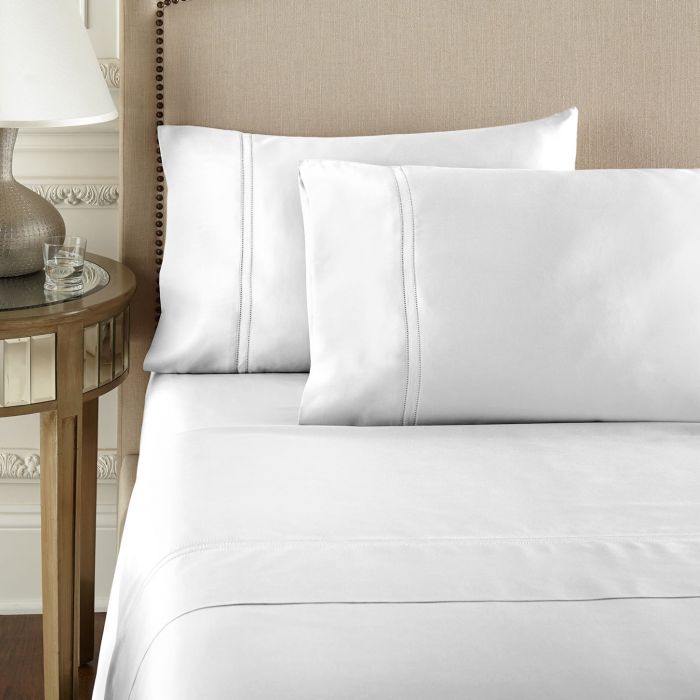 Courtesy of Pure Parima
There is nothing quite like the look and feel of Egyptian cotton, making it one of the most popular choices when it comes to luxury bedding.
The folks at Pure Parima want to ensure that as soon as you slip between the super soft sheets, you are in for a good night's sleep. They do this by sourcing certified raw materials to produce the softest fabric.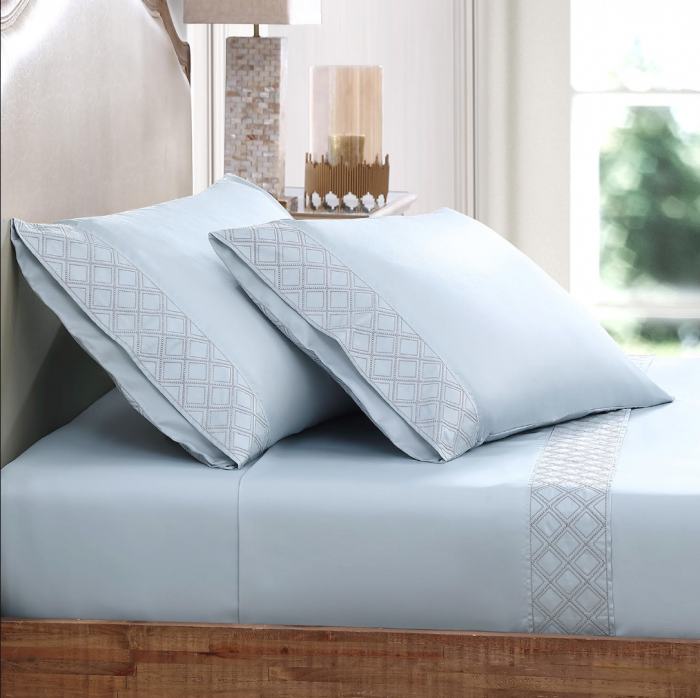 Courtesy of Pure Parima
The hand-picked Egyptian cotton comes from the Nile River Valley where its fertile soil is ideal for the fine cotton growing conditions. Hand picking the cotton vs. machine picking it enables the cotton fibers to retain their natural long state. The longer the cotton fibers, the softer (and more durable) the end result will be.
Pure Parima was founded by Parima Ijaz, who grew up in the textile industry with her father working as a bedding developer. While she had some knowledge of the textile industry, Ijaz never dreamed she would follow in her father's footsteps as she pursued a political science degree from Rutgers University. She quickly learned that many retailers were saying they were offering 100% Egyptian cotton, but instead marking up their mislabeled products that contained a cotton blend instead.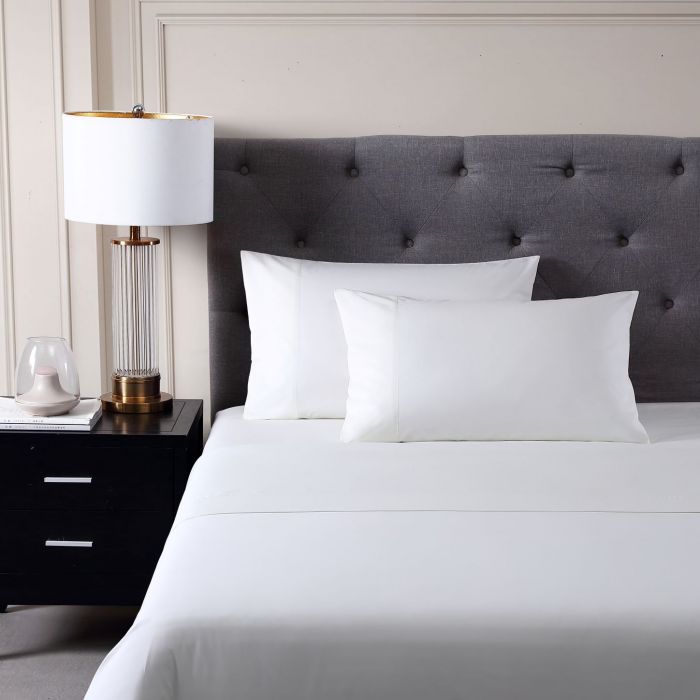 Courtesy of Pure Parima
Today, Pure Parima produces 100% Egyptian cotton products that range from luxurious duvet covers to sheet sets. All of the eco-friendly products purchased from Egyptian cotton certified growers are also free of harmful chemicals. What makes the brand so unique is that all of their products are certified by the Cotton Egypt Association for its pure contents and materials.
We recommend the Triple Luxe Sateen Duvet Cover Set in the Hotel Collection as not only a stylish addition to your bedroom, but one that will provide for a sumptuous night's sleep.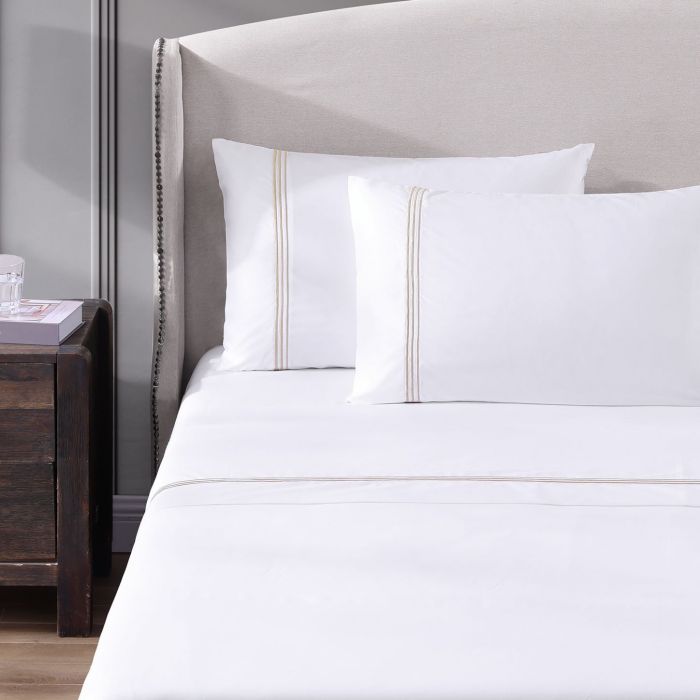 Courtesy of Pure Parima
Available in five colors (Arctic, Gold, Teal, Ocean and Graphite), it also features a 700-thread count for an extra soft feel. This products included in this collection are made with Certified 100% Extra Long-Staple Giza Egyptian Cotton, making it their most luxurious and silkiest sateen fabric.
We love that the duvet set (with two shams and one duvet cover) comes with insert ties on all four corners to ensure the comforter stays in place while being protected. All of the duvet covers and shams also have hidden zippers for a beautiful look.
While the Triple Luxe Sateen is the warmer of the fabrics, it is also the softest. If you tend to overheat at night, try the Ultra Percale matte sheets that are specifically designed to offer a cooler night's sleep.