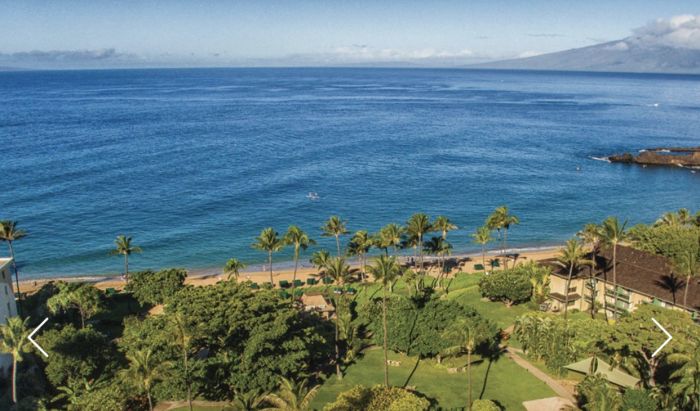 Courtesy of the Ka'anapali Beach Resort
On the island of Maui, one of the hotels along the picturesque Ka'anapali Beach is bringing the sights, flavors and aloha spirit to virtual travelers homebound during the COVID-19 pandemic. Referred to as "Hawaii's Most Hawaiian Hotel" Ka'anapali Beach Hotel is sharing quick video snippets along with a few of their signature Hawaiian recipes and cocktails.
Ka'anapali Beach Hotel 'ohana and esteemed cultural practitioners are showcasing a few helpful tips to bring the Hawaiian culture inward across their Instagram social channel.
The resort shares insight to armchair travelers such as `olelo Hawai`i (Hawaiian language), activities, and more. Take a virtual ride on Ka'anapali Beach Hotel's traditional outrigger canoe with their on-staff navigators and watermen singing, strumming the ukelele and paddling in the warm turquoise blue water.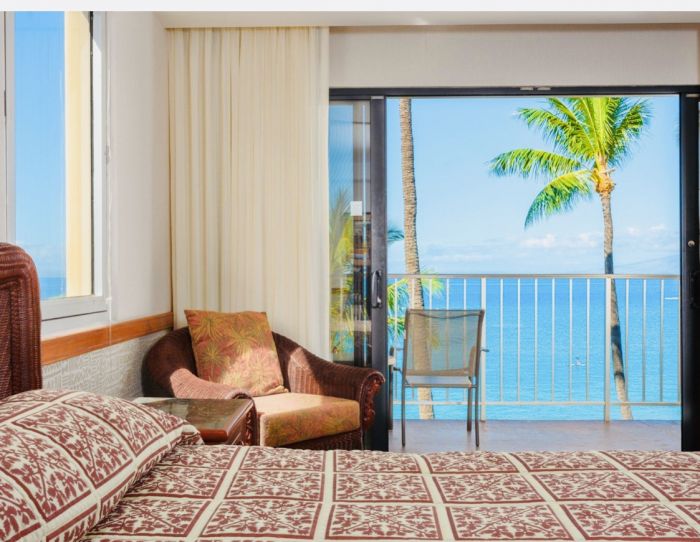 Courtesy of Ka'anapali Beach Hotel
While we are all inside our home, The Ka'anapali Beach Hotel is working on a $65 million "property enhancement project" this spring that will include a new beachfront restaurant, a redesign of its 180-room Kauai wing, and an additional floor of parking.
Originally built in 1964, the resort has been refreshed over the years. The new renewal is scheduled to be finished Christmas (I hope the pandemic will be over before the completion). If and when we are able to physically travel to Maui, the resort's Lanai, Maui and Molokai wings are available for guests.
What families and guests love about this iconic resort are the oceanfront views of other Hawaiian islands - Lanai and Molokai and Black Rock or in Hawaiian 'Pu'u Keka'a.'
A new shorefront restaurant, 'Huihui', also known as 'the gathering place' in Hawaiian, will open in December. Meanwhile, the Tiki Bar and Grill, along with the Tiki Terrace restaurant will stay open until Huihui has it's grand opening.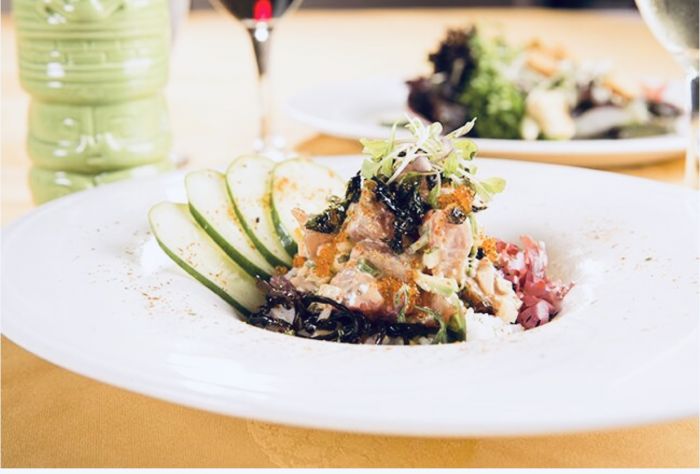 Courtesy of Ka'anapali Beach Resort
Until you can fly to Maui and experience Ka'anapali Beach Resort, bring the flavors of Hawaiian cuisine and beverages into your home with authentic recipes crafted by Executive Chef Tom Muromoto. Click on these links to see the recipes for a Hawaii theme-night dinner at home.
Start with a floral Hibis Kiss Cocktail and make a Rosemary Watermelon Crush mocktail for kids (rosemary optional). Serve Hawaiian-style Ahi Poke Bowls and grilled chops (lamb or pork).
MAHALO!