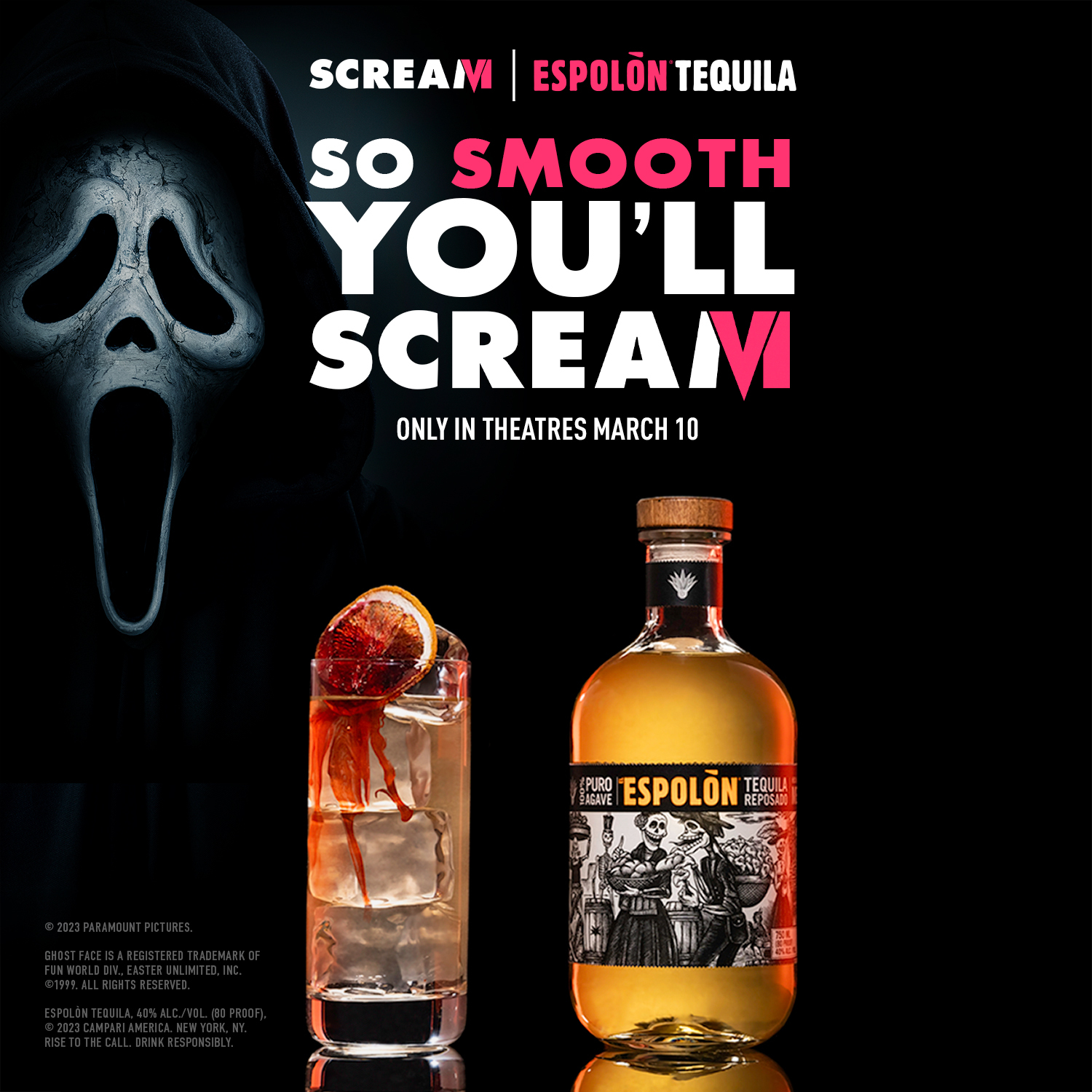 Espolon Tequila
Scream VI is coming to theaters March 10 and Espolón Tequila, the film's tequila partner, created the official cocktail of the movie - the Empire Screamer - so fans can prepare to see the year's most anticipated horror movies.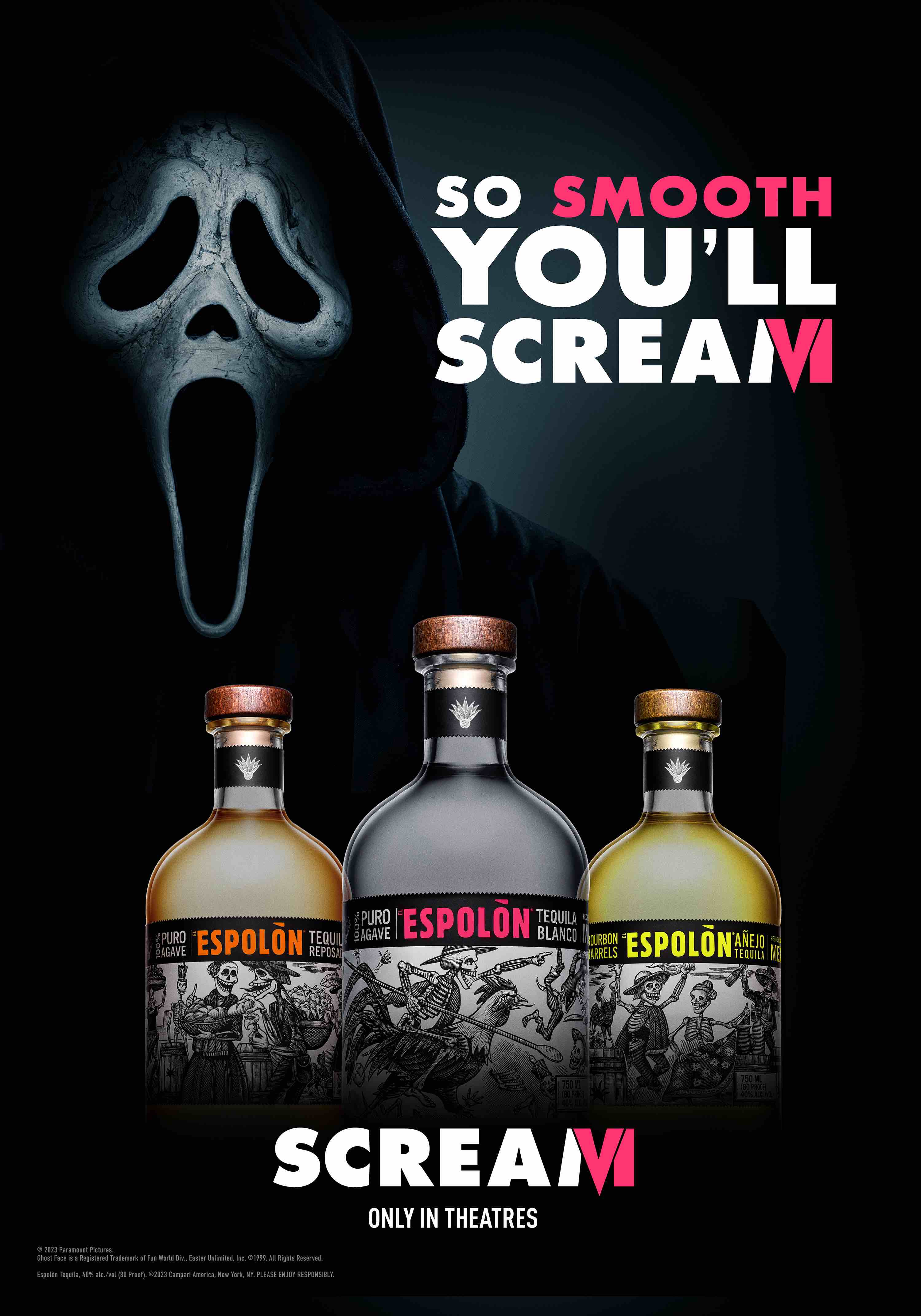 Espolon Tequila
The Empire Screamer is a scary-good take on the classic margarita complete with Espolòn's award-winning Reposado and a bleeding fruit garnish that pays homage to the film's iconic Ghostface killer. To get ready for the next Scream movie, here is the Empire Screamer recipe.
The Empire Screamer
1.5 Parts Espolon® Reposado Tequila
0.75 Part Grand Marnier® Cordon Rouge
0.75 Part Lime Juice
0.75 Part Agave Syrup
Garnish:
Place bleeding fruit atop cocktail
Method:
Combine all ingredients over fresh ice in a shaker tin. Shake thoroughly until chilled and strain into Collins cocktail glass over fresh ice.