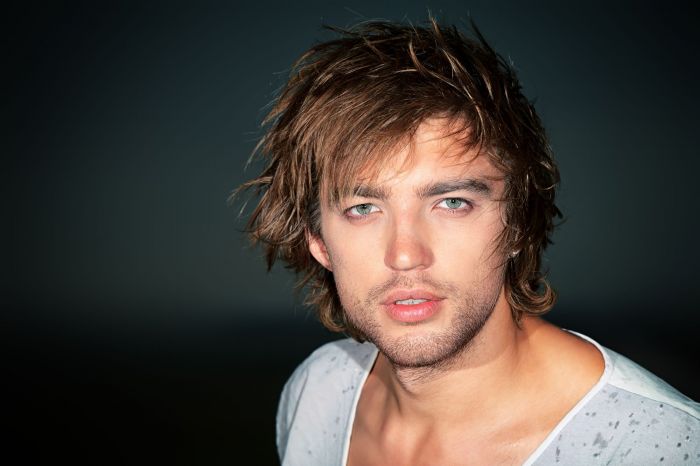 Tips For Mens Hairstyles
Mens hairstyles are having a moment. Fade cuts, textured quiffs, and messy styled locks are some styles guys are embracing as adventurous trends and precise barbering techniques. But all the preening and products won't make up for tame hair care. Your hair must be healthy first.
Caring correctly for your hair type and selecting a flattering, on-trend style is critical. Don't obsess over fashionable cuts until you've mastered hair care fundamentals. With the following education and expert tips, you can elevate your hair game for any mens hairstyles.
Pick The Right Hairstyle For Your Hair Type And Face
Choosing a hairstyle without considering your hair's natural texture and growth patterns will never pan out well. Neither will be selecting cuts only because they're "on trend." Focus on flattering, manageable styles for your unique hair type and facial features first.
Curly-haired men require extra moisture and a defined shape with layers. Thick hair needs texture and movement to prevent bulking out. Fine hair calls for lightweight products and subtle volume at the roots. And be sure any style complements your face shape.
The most popular mens hairstyles won't work for you if it fights against your hair's natural behavior. Define your hair properties, growth patterns, and facial attributes. Then, seek out styles optimized for them. Don't force hair to conform to unsuitable trends.
Wash Thoroughly But Not Too Often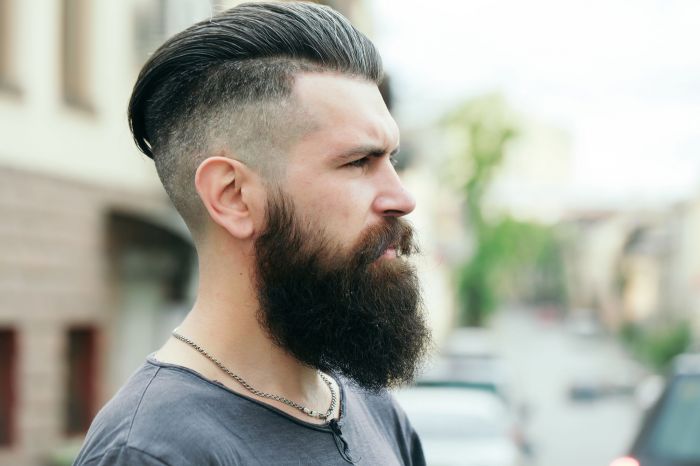 One of the men's most prominent mistakes is over-washing, which dries out hair and strips the scalp of beneficial oils. Excessive shampooing can lead to frizz, damage, and thinning over time. But cleansing too infrequently causes buildup and clogged follicles.
Find the ideal balance for your hair type. According to LoveHairstyles, shampooing twice a week is sufficient for thick or oily hair. Normal hair can usually go 2-3 days between washes.
Curly or dry hair only needs shampoo once a week, max. If hair gets sweaty or dirty between washes, use water or conditioner to refresh.
When lather up, massage shampoo thoroughly into the scalp and hair. Let it sit briefly before rinsing to allow it to work. For added cleansing, use a clarifying shampoo once a month to remove product residue.
Condition Every Time You Shampoo
Conditioner is non-negotiable, primarily if you use drying shampoos or heat styling. Thoroughly coating the hair in conditioner after shampooing seals the cuticle for shine, hydration, and protection.
Never skip conditioning if you shampooed. Use a pre-shampoo mask weekly or leave-in conditioner after every shower for even more conditioning benefits.
Carefully Towel Dry
Aggressively rubbing wet hair with a towel creates frizz and breaks delicate strands. Instead, gently squeeze out excess moisture, then wrap hair in a clean cotton t-shirt or microfiber towel. Let hair air dry the rest of the way.
If you must use a bath towel, lightly pat and scrunch hair - never scrub back and forth. Avoid terrycloth towels that snag and pull hair when wet. Use wide-tooth combs or fingers to detangle and style damp hair - never brush gently.
Give Yourself A Regular Trim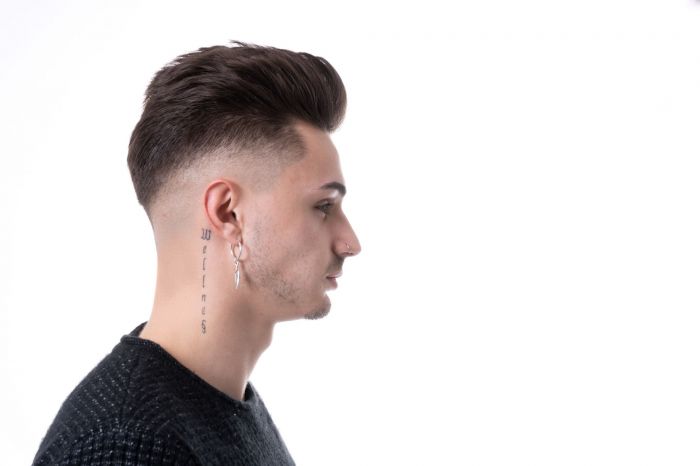 To prevent shaggy, shapeless hair, maintain trims every 4-6 weeks. This tidies up the overall cut and keeps ends healthy by preventing splitting. Left unchecked, split ends travel up the hair shaft, causing significant damage.
Don't attempt dramatic changes between professional cuts. Lightly trim stray hairs back to your existing shape. Consistent trims ensure cuts like fades, undercuts, and textured tops retain their lines.
Protect Hair From Styling Damage
Heat styling can rapidly deteriorate hair health. But modern men depend on blow dryers, irons, and curling wands to sculpt styles. Avoid damage by applying a thermal protectant before heating tools.
Spray heat protectant evenly through damp hair before blow drying. It creates a barrier that blocks excessive heat absorption and seals the cuticle. Use the same tactic before flat ironing or curling longer styles.
Also, keep heat only in areas that need it. Direct the dryer or iron only where shaping or smoothing is required. Use lower temperatures on fine or damaged hair. Thermal protection paired with focused heat prevents styling destruction.
Schedule Seasonal Treatments
Give hair some extra nourishment twice to four times yearly with a hydrating mask or salon treatment. These boost moisture, smooth rough texture, and improve manageability. Coordinate treatments with seasonal changes.